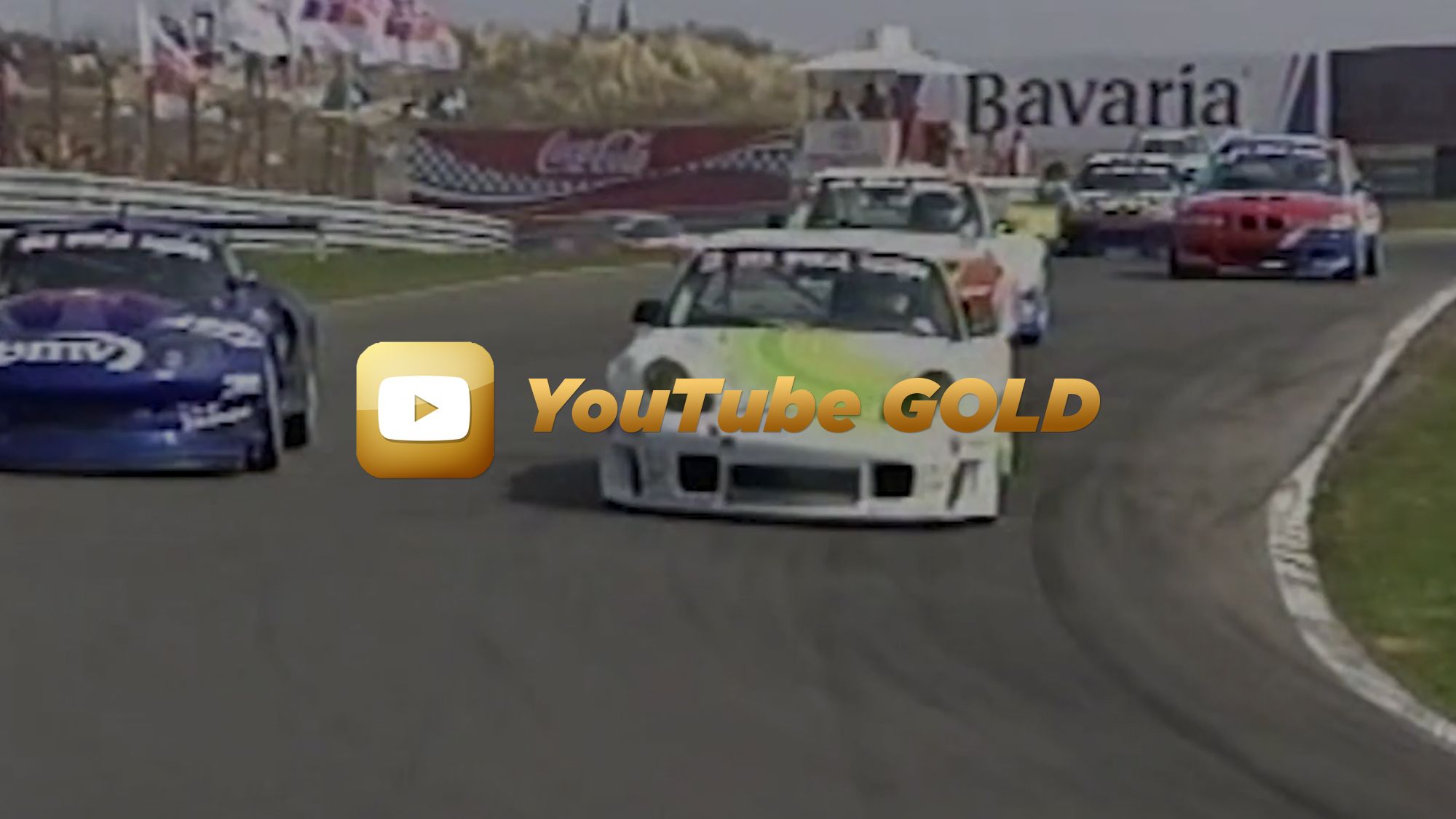 Nowadays we can look at almost every racing class on demand, but back in 2003 you still had to sit behind your TV at sunday afternoon, hoping there would be some registration available of the coolest racing classes. You wouldn't know how much you would get to see and if your favorite cars and drivers would be featured. As was the case with this Dutch Supercar Challenge race at Circuit Park Zandvoort.
It was in the beginning of the COVID 19 pandemic, when Circuit Zandvoort wanted to help fans through their day. So they uploaded a full 2003 Dutch Supercar Challenge race to their YouTube channel for the fans at home, not being able to enjoy the Easter Races at the Zandvoort track at that moment because of lockdown rules.
It shows some epic racing machinery from the past. BMW E30, E36 and e46 M3's are responsible for a big part of the field. But there's also a bunch of Alfa Romeo 75 Evoluziones, Porsche 911 cup cars (996 and older generations) and the exotic Marcos cars to spice things up. Among others, because there's more exotic stuff doing the rounds at the pre-F1 layout of the Circuit Park Zandvoort. We absolutely love the amazing collection of cars on the grid. The Marcos for instance looks huge when it's not next to another car, but it makes a BMW E36 Compact look ridiculously big.
The racing is intense, with door to door battles between the craziest combinations of cars. We don't see these kind of races enough anymore if you ask us. Supercar and touring car races with mixed fields and huge speed differences are rare. Somehow they seem to be less and less popular these days. Which is strange, because there's so much more action than in most formula racing classes these days.
So if like us, here in the Netherlands, you're in lockdown now and you need something to do: for the next 60 minutesyou can enjoy the full registration of the 2003 Easter Races. No commentary, just racing.
About YouTube Gold
In this returning series we highlight a YouTube video we love. It can be recent, it can be older than the internet itself, but it's definitely worth the watch. It can be a documentary, a short clip, a feature of a car or an onboard around a track. It can be a very expensive production but also a very simple production. Sometimes a dashcam video leaves a bigger impression than a Hollywood production. Either way, what we post in this series is worth your attention in our mind. It's in our favorites and we think it might just make it to your favorites too.
To make it easy, we collect all our YouTube Gold featured videos in a public playlist on our channel. Go check it out, and while you're there: give our channel a follow and, if you please, set the alerts for new videos. We'll be posting stuff there you will not want to miss.