In this DrivePact x Roadr portrait we get to know André Lima who is chasing his own supercar dream in his BMW 1M. Or is he living the dream already?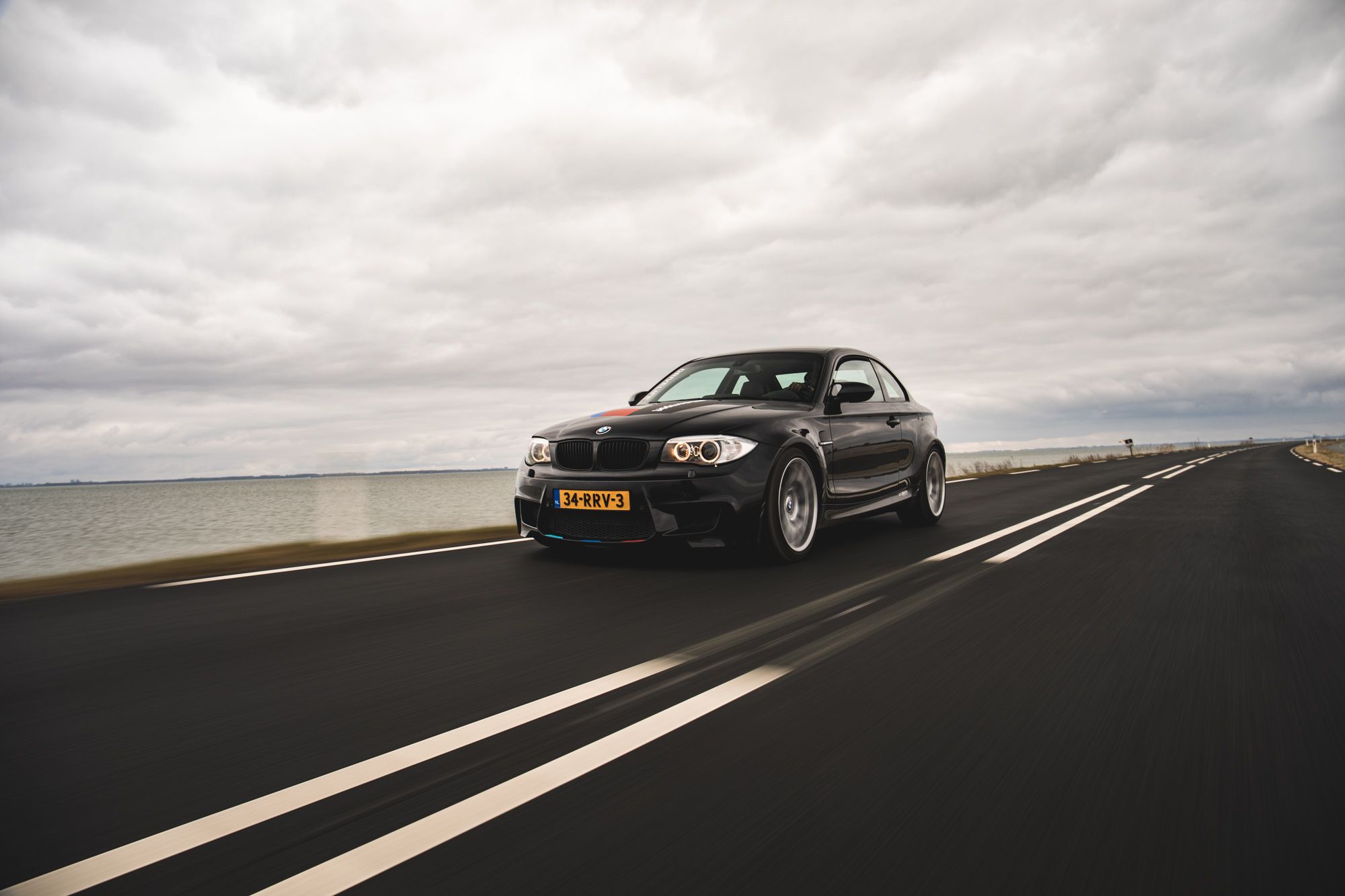 The @chasingthesupercardream Instagram handle came from wanting to share the journey he was taking. But it didn't start with Instagram. As with most petrolheads, André Lima's journey started at a very young age.
We're sitting down at the BMW M display in the Dusseldorp BMW showroom in Oostzaan, a small town just north of Amsterdam, The Netherlands. André tells us he's been fascinated with supercars for most of his life. It all started with a yellow Ferrari though, not with a black BMW.
'There's a picture of me as a toddler, crawling towards a yellow Ferrari. I saw that picture of myself when I was five or six years old, and right then I decided: that's going to be me. One day I'll sit in that car and drive it.' That's basicly how it all started for André: he was infected with the supercar virus at a very young age. Four years ago it all became an Instagram account. An account where André wanted to share his passion for supercars, and connect with fellow petrolheads.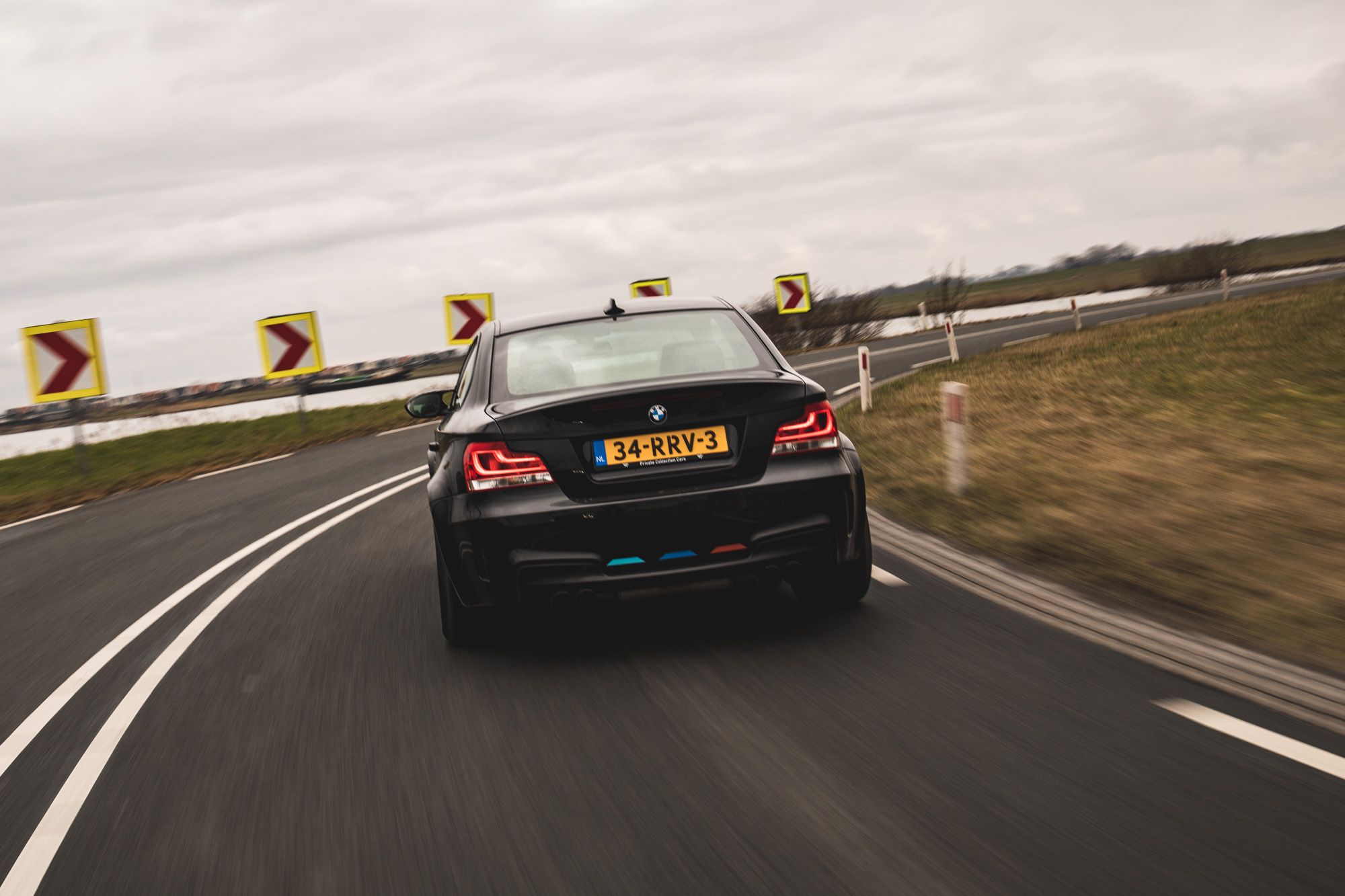 The chase started with an Alfa Romeo 166 2.5 V6. He bought it for a thousand Euros with 220.000 kilometres on the odometer. One year later the odometer said 300.000. That's right, he drove about 80.000 kilometres with an old Alfa Romeo in one year. And André claims it never broke down. That was a very special car, but he also had cars he would never buy again. Like the Audi TT S Roadster he had. It was quite boring, according to André.
The first BMW was an M135i, which was actually modified quite a bit once he was done with it. It was wrapped, lowered, and had 410 horsepower. After that, a Porsche 911 Carrera S from the 997 generation followed. That was an amazing car, but André drove it too much. He drove 20.000 kilometres in four months, of which a large portion was down to road-tripping through his home country of Portugal. After the Porsche, he bought the 1M.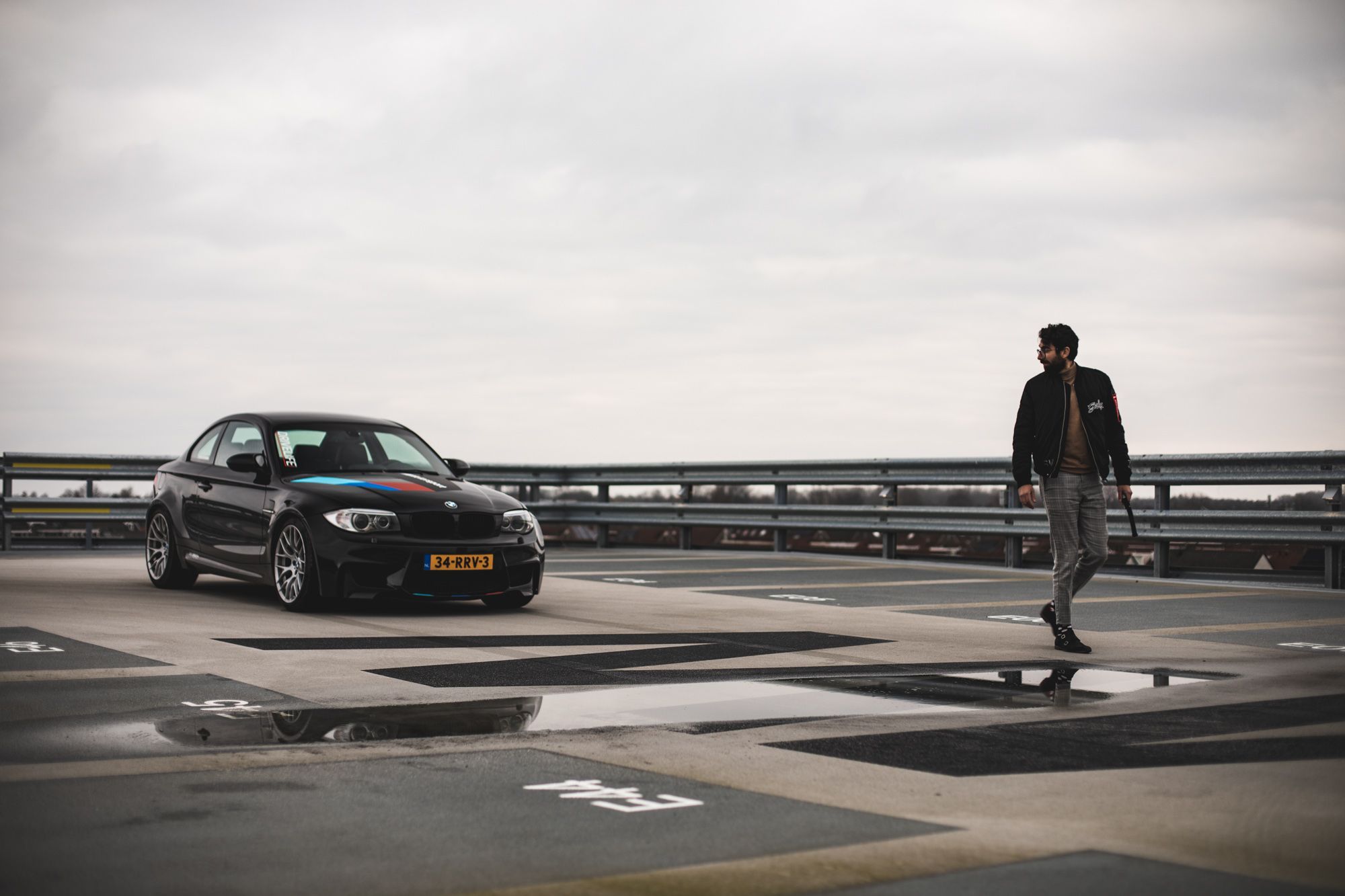 So why the 1M then? André actually wasn't specifically looking for a BMW 1M, but a friend of André got in touch about the car becoming for sale. Once he went for a test drive, he knew there was no way back.
He actually bought the car on the spot, right after coming back from the first test drive. 'I know it's something you should never do, but I had to have it. I had to own this car. It just ticks all the boxes,' André explains, 'and it's a car that keeps you on edge, that involves you in the driving. I like the feel, the emotion, the feedback. It's a car that tells you to be careful, because a BMW 1M will try to kill you if you're not paying attention. I like that feeling in a car.'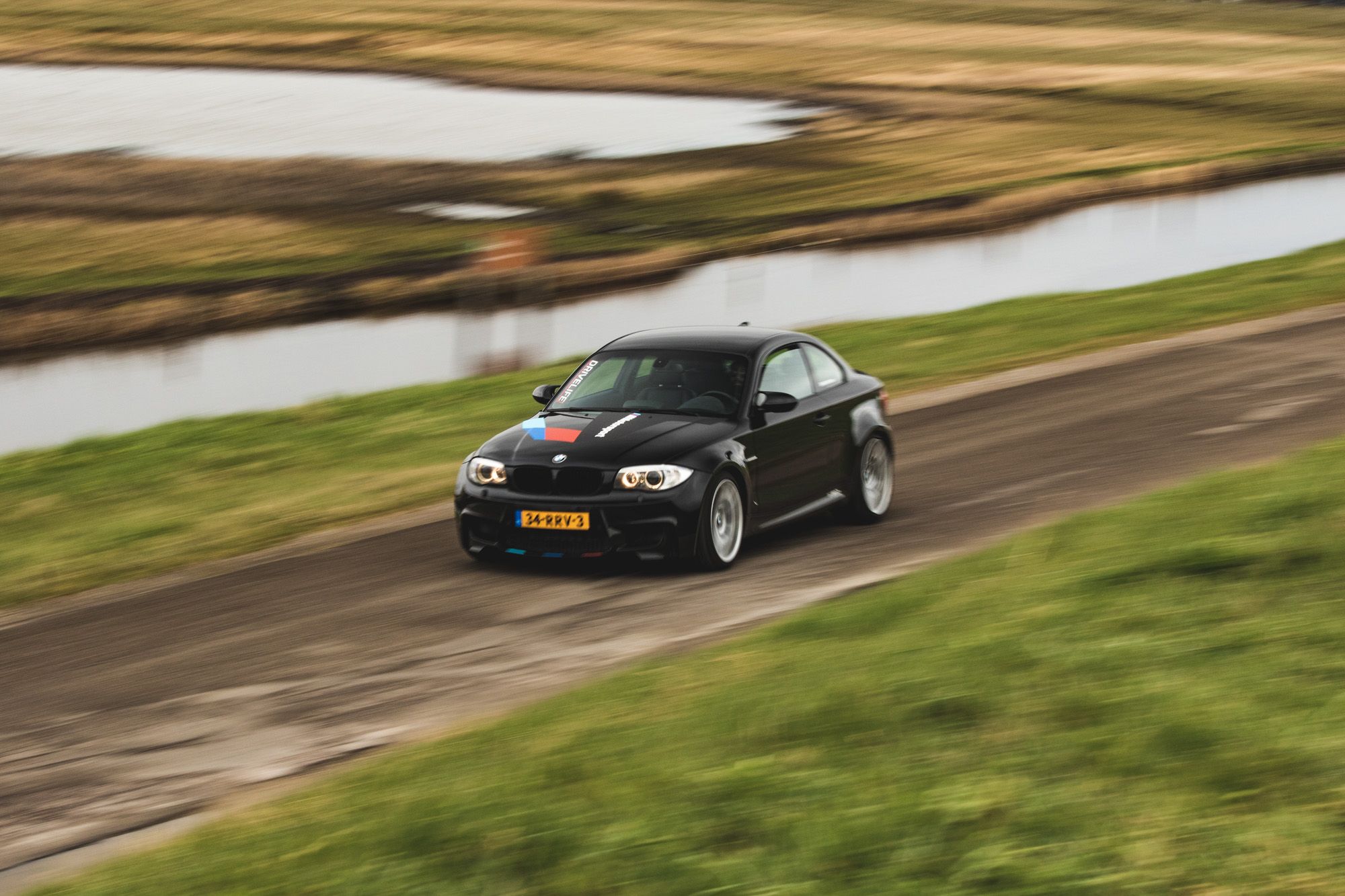 The BMW 1M certainly has a sharp edge. It's a compact car, wide with short overhangs. It looks like a bulldog with its aggressive nose and wide stance. It has the numbers to match the looks too. The inline six cylinder turbo engine delivers 340 horsepower and 450 Nm of torque, with an overboost function giving it 500 Nm for a short period of time. It makes it a properly quick car too: 0-100 kilometres an hour takes just 4,9 seconds and the top speed is limited to 250 km/h.
'You have to have that feeling, the adrenaline pumping, you have to be awake. Then, you can do anything with this car. The handling, the direct response of the car to your inputs: the complete experience makes the BMW 1M incredibly special.'
'For me cars are not about speed or numbers. It's all about the experience, the feelings and the emotions a car can give you. Numbers don't tell you everything.'
André has owned some special cars and he's driven a few cars people would consider supercars. 'I've owned and driven quicker, more powerful cars. But that's just numbers. No car felt as good and special to me as the BMW 1M. For me cars are not about speed or numbers. It's all about the experience, the feelings and the emotions a car can give you. Numbers don't tell you everything.'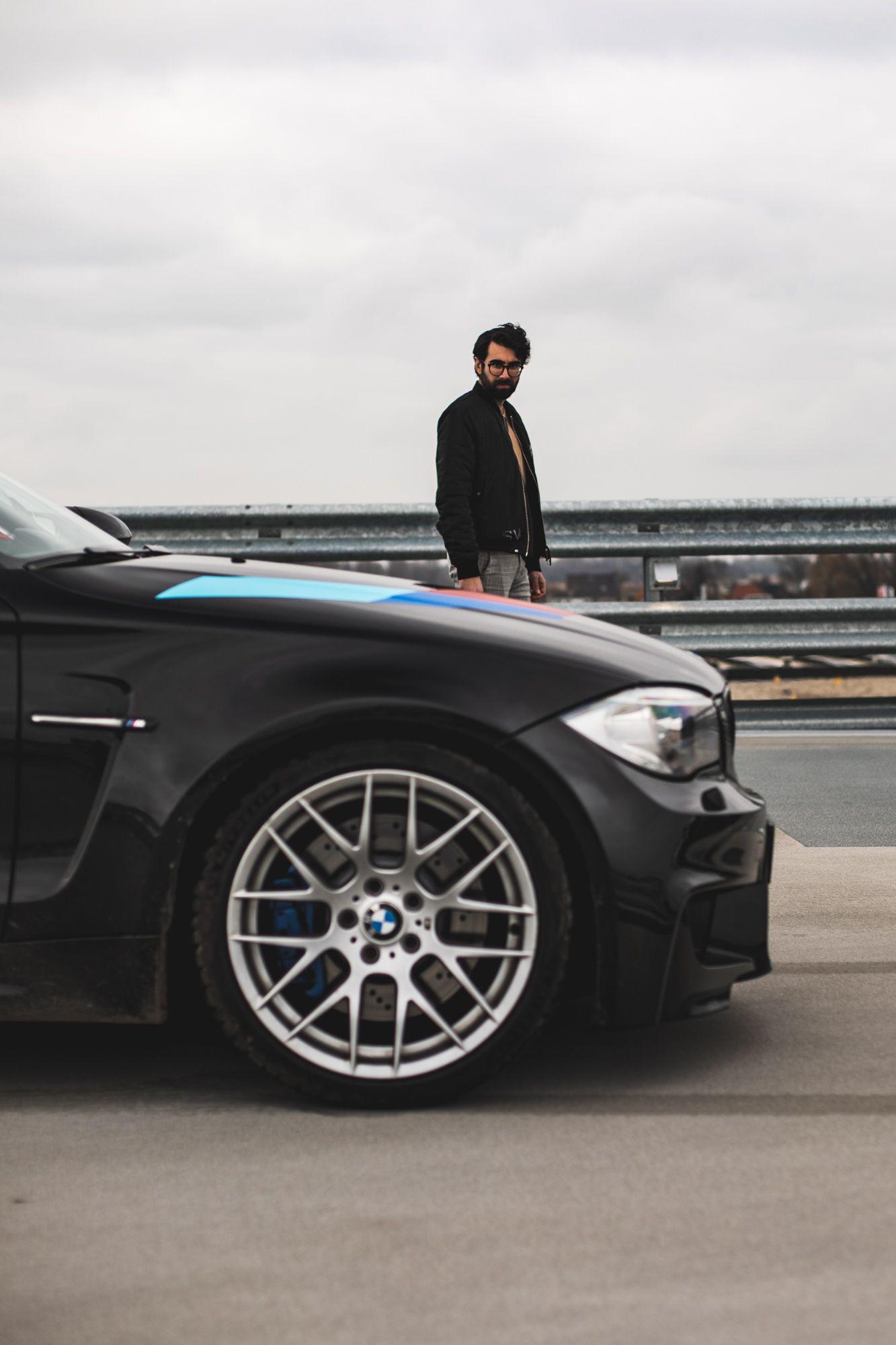 'It might sound crazy, but for me te BMW 1M is already a supercar.' André explains, 'It's rare, it's very enjoyable and playful. Every time I know I'm going to drive this car, I'm getting excited. I sometimes have trouble sleeping, just because I know I'm driving the car the next day.'
André doesn't drive the BMW 1M as a daily though, that's something he learned from the special cars he had before this one: 'It's too special and too good to drive it every day, I think. That's what made me lose interest in my Porsche 911 Carrera S: I drove it every day. And because I drove it every day, that special feeling of owning a Porsche 911 kind of vanished.'
André didn't want to risk the same with his BMW 1M. The 1M 'has to remain special' he says, so he now daily drives a Smart ForTwo. A small city car to get to and from work. The BMW 1M is for special occasions, which means he takes it out almost every weekend. He likes to attend meetings and drive with friends.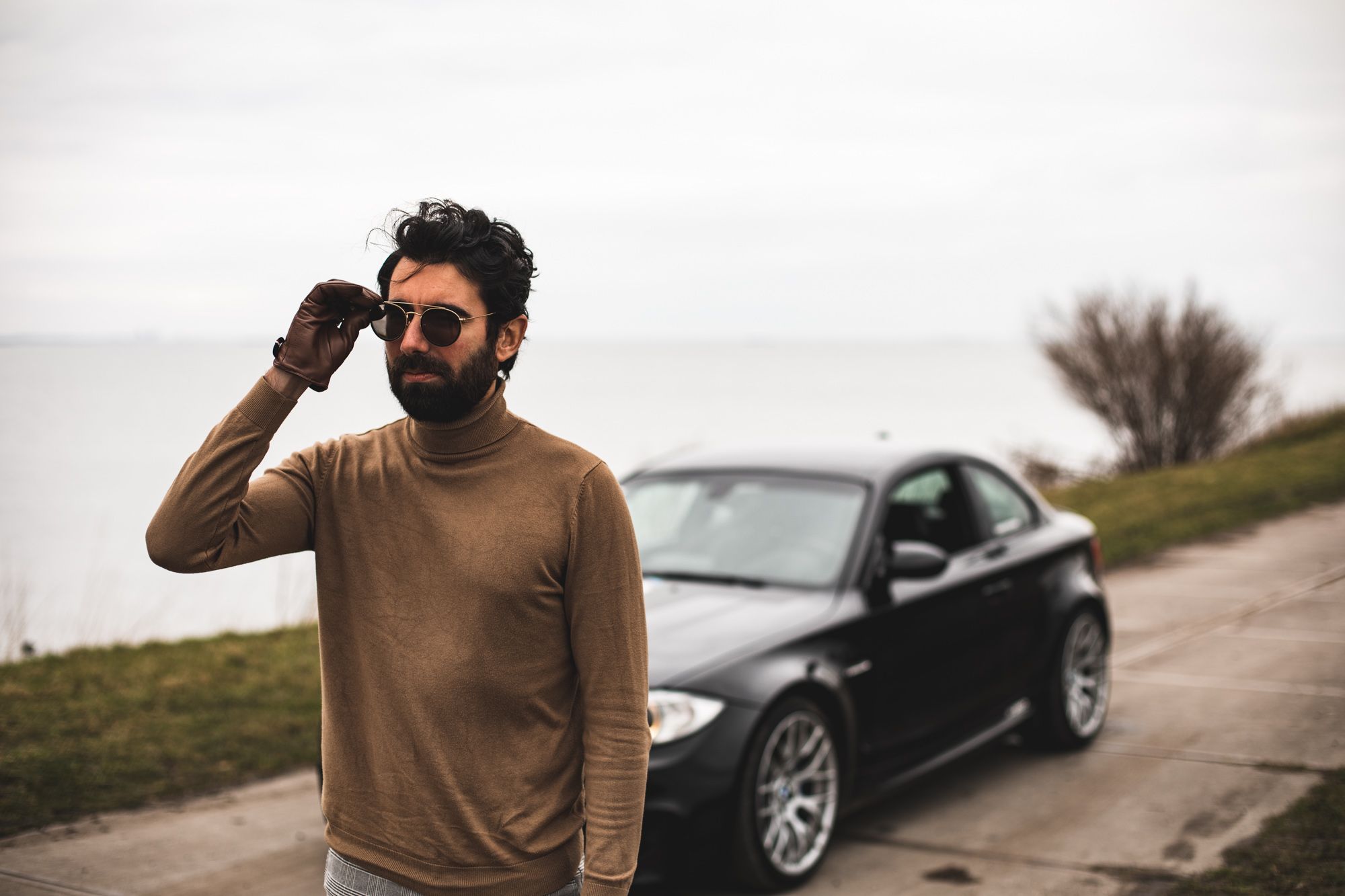 Editor's note
Although I can't really relate to losing interest in daily driving a Porsche 911, I do understand André's wish to keep the BMW 1M special. It just underscores that everybody has a different view on cars. Everybody has different ways of enjoying their cars and driving them. And it's the differences that keep it interesting.
A big thank you to André for taking the time, to spend a day with us to make this portrait. We would also like to thank Dusseldorp BMW for having us in their showroom, giving us a last-minute shelter from the rain, of which we saw a lot on the day of making this story.
About DrivePact x Roadr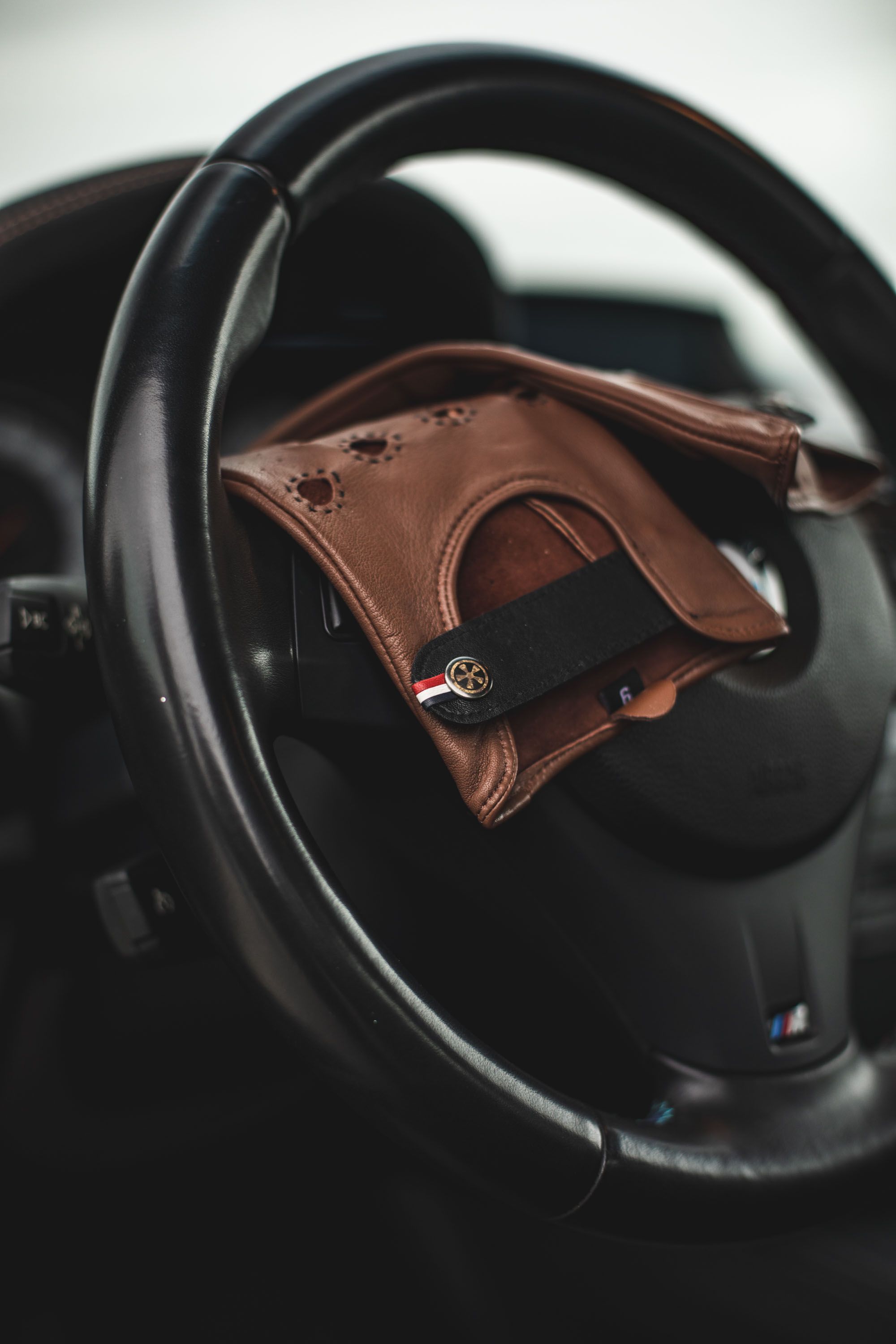 Maybe you spotted the driving gloves André is wearing in this video? They're made by a small company in the Netherlands called Roadr, who sell handmade leather driving gloves. Like us they first and foremost are true driving enthusiasts! In this video André is wearing the Cognac Cruiser driving gloves but there's different types, sizes and colors.
Want a pair for yourself or maybe as a gift for Father's Day? Get 15% off for Father's Day with the code: Drivewithmydad now!
Video: Roadr / Hessel Sytema
Photography: DrivePact / Casper Heij