A Volvo 240 is a proper base for a project car, and Johan's Volvo 240 XC proves just that. It's a unique build by a unique man. Johan doesn't do things the easy way, he builds his own parts. He fabricates everything he needs to create the car just as he wants it. No compromises allowed and we love it.
'Well yeah, sometimes things go wrong. I like to break stuff.' Johan is telling the story with a grin on his face; 'I remember this one time I almost lost my front wheel. I drove through a ditch on a little bit higher than average speed. One front wheel got embedded in the firewall. So I was standing there, in the field, with the car, unable to move because I couldn't drive forward. But then I found out that driving backwards, the wheel would come loose like half a centimeter, just enough to drive home. But I had to do ten kilometers in reverse to get there. So I was driving really slow with an overheating engine since the it didn't get enough cooling driving backwards. People in my village were looking at me like I was crazy, why is he driving backwards? And the wheel was smoking heavily from rubbing on the front fender. Yeah, I think people in my small town, they know who I am. And what I do.'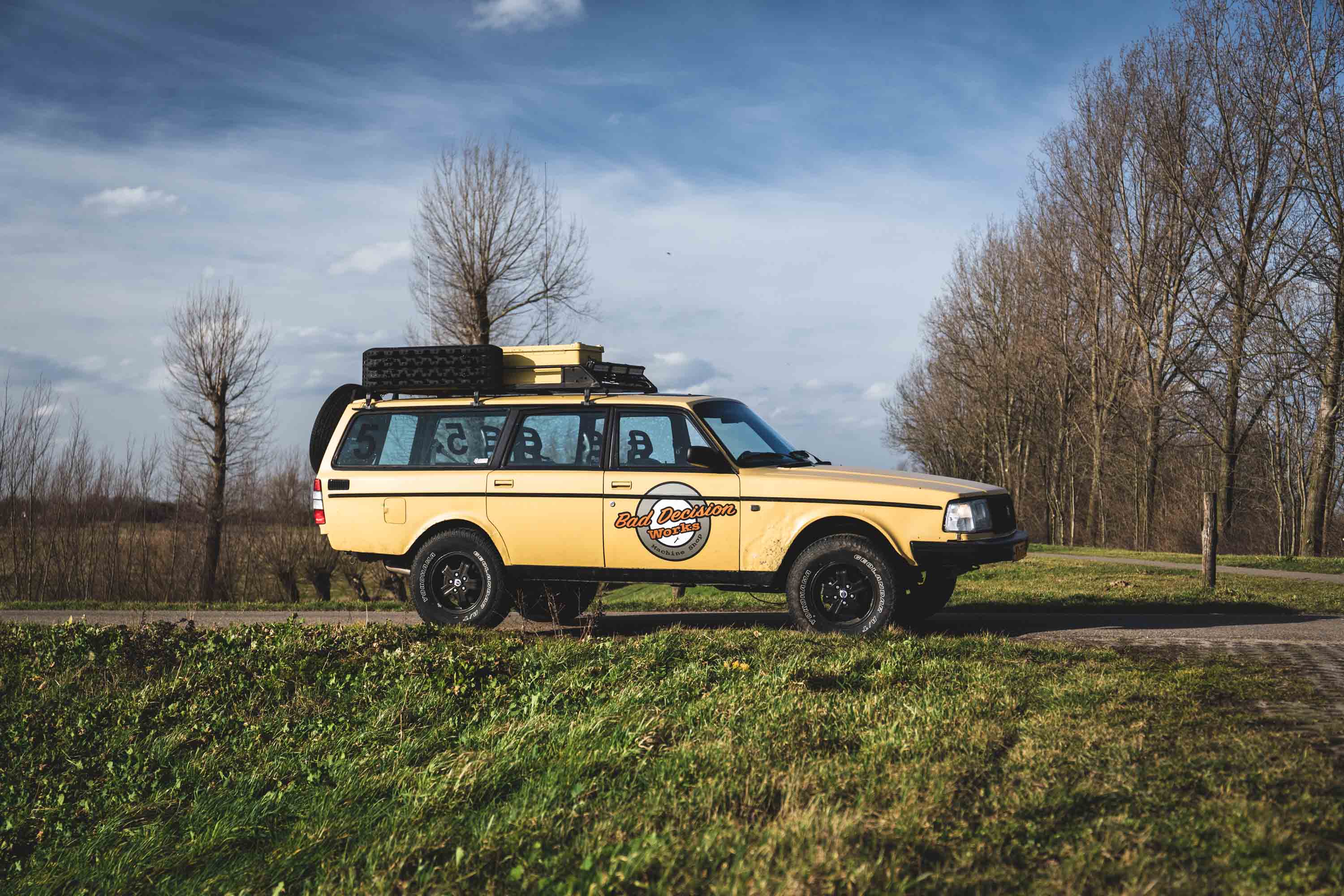 It's kind of exemplary for the man we're interviewing today. Johan lives in a typical working class neighborhood in a quiet town in the south of The Netherlands. His street is comprised of modest houses and dull family cars. Like his car once was, actually, because let's be honest: a Volvo 240 wasn't the epitome of sensual automotive design. Some people still think it was designed using a total of two Lego bricks.
But this Volvo 240 has transformed a bit. It's still not sexy maybe, but it definitely can't be accused of being boring. It's yellow-ish with black accents and it stands out in other ways too. 'I'm educated as a designer. As a kid I always dreamed of designing stuff. I'm putting my creativity to work and making people happy with it.' It has a slightly adjusted ride height and unlike the next project lurking in his backyard, the ride height wasn't altered towards the asphalt.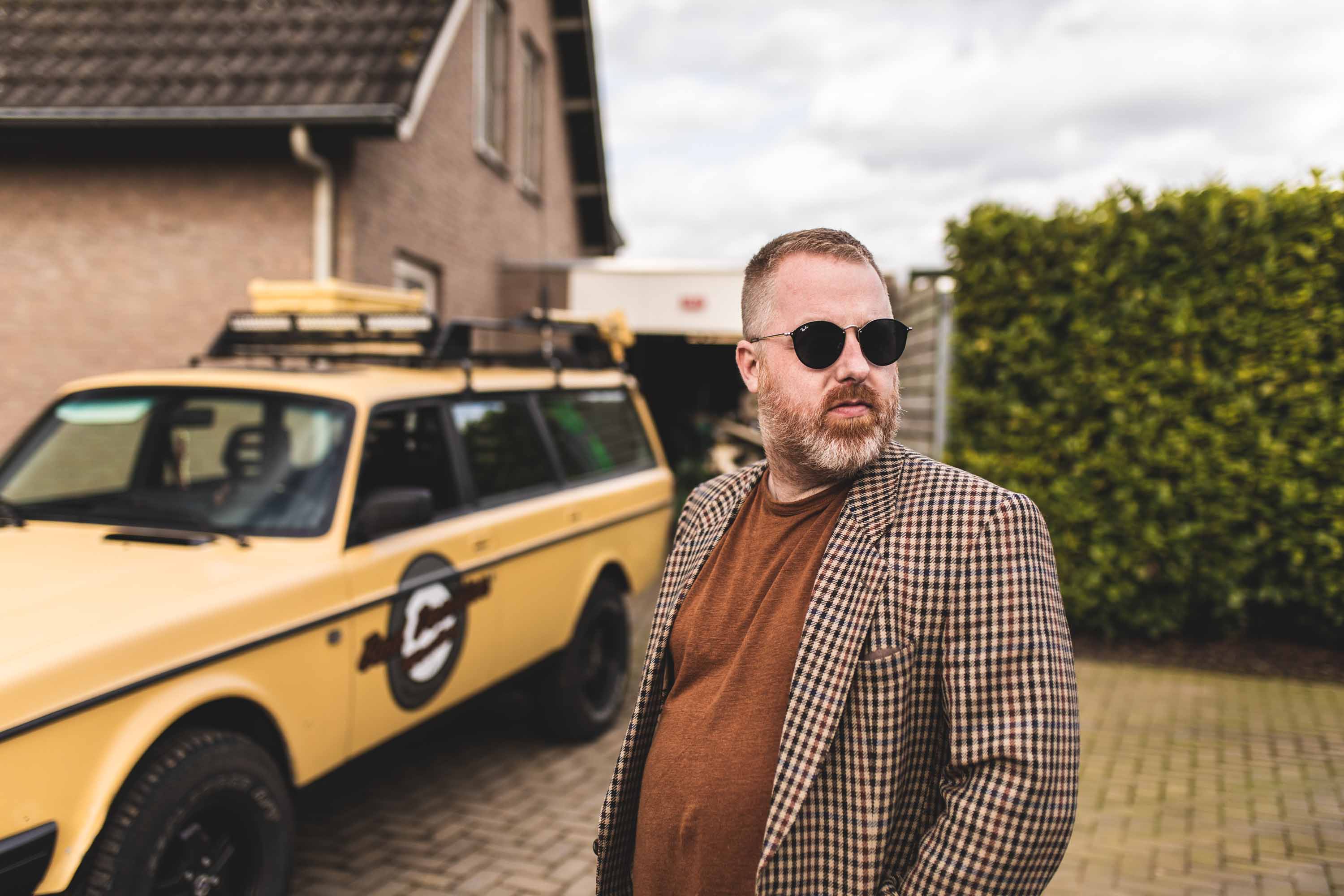 No, this car was made to go over things, to keep it as high above the ground as possible. It had to be an old Volvo, because Johan has a specific love for the old, rear-wheel-drive Volvo for its boxiness and simpleness.
Johan works a desk job as a web developer which, in these times, means he mainly works from home. But when the desk job ends at five-o-clock, the overalls come on and Johan walks five metres from his desk to enter his garage. Or, what used to be his garage, because he basically has a full-fledged metal workshop in there now. A compact mancave filled with all kinds of machinery to 'build stuff' his amazing mind cooks up.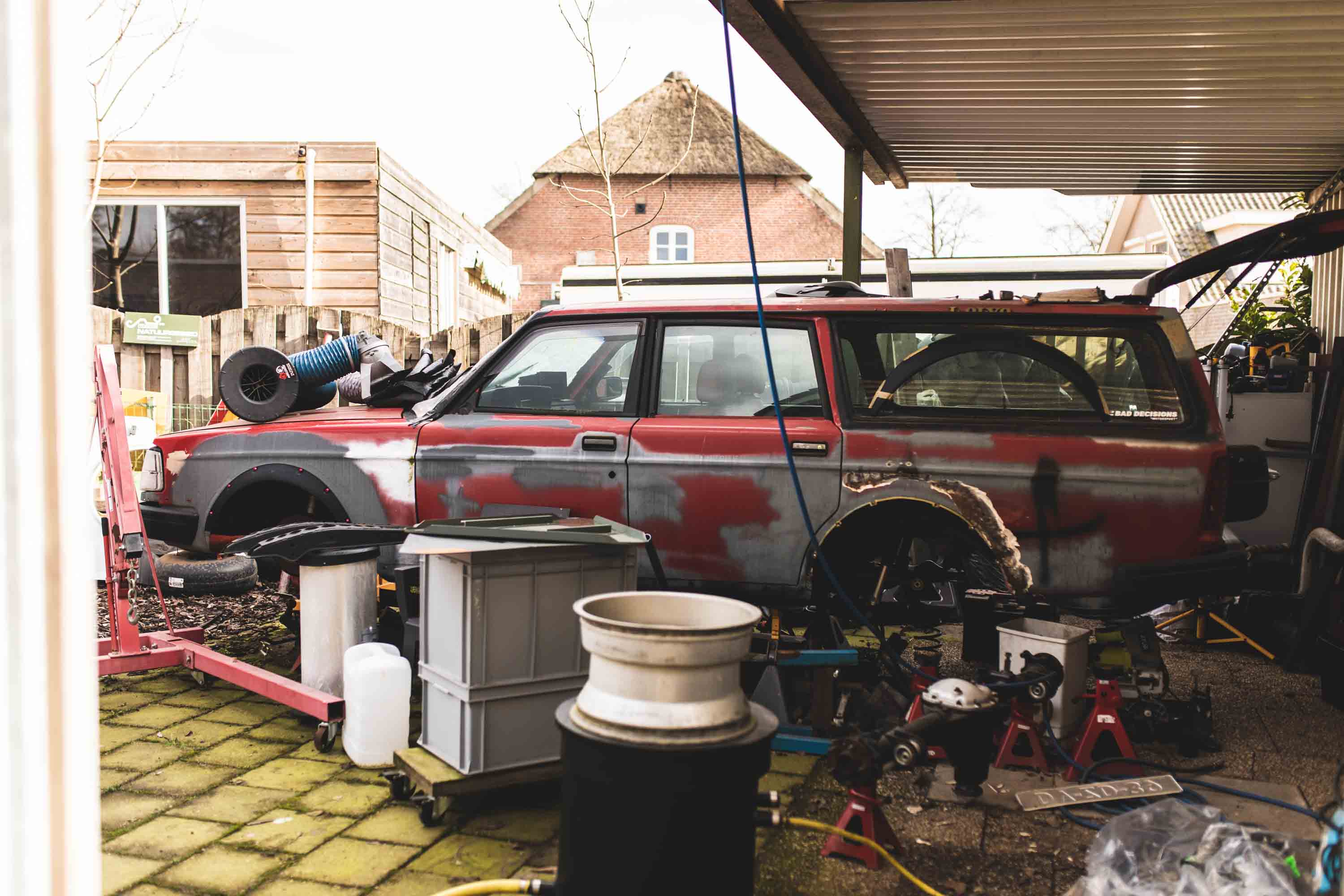 Johan had a slammed Volvo when the idea of a lifted 240 arose. He saw a photo of a lifted Volvo and got inspired. He first started browsing the web for ideas and inspiration. There were some people in the US who had created lifted 240's but he couldn't find the right hardware for his own build so he started designing parts himself.
And not just the lift-kit. After finishing the basic lift, Johan continued. The suspension lifts the car three inches in the front and 4 inches in the back, compared to stock. But combined with the all-terrain wheels and tires, Johan estimates the total lift to be close to 8 inches (20 centimeters). Lifting the car has more benefits by the way: 'I don't have to jack it up everytime I break something, I can just crawl underneath it.'
Johan started to add some more personal touches as well, like the Raptorliner bedliner-paintjob for instance, and the little details like logo's and other Easter eggs. There's a lot of custom bits and bobs to be found all around this amazing project.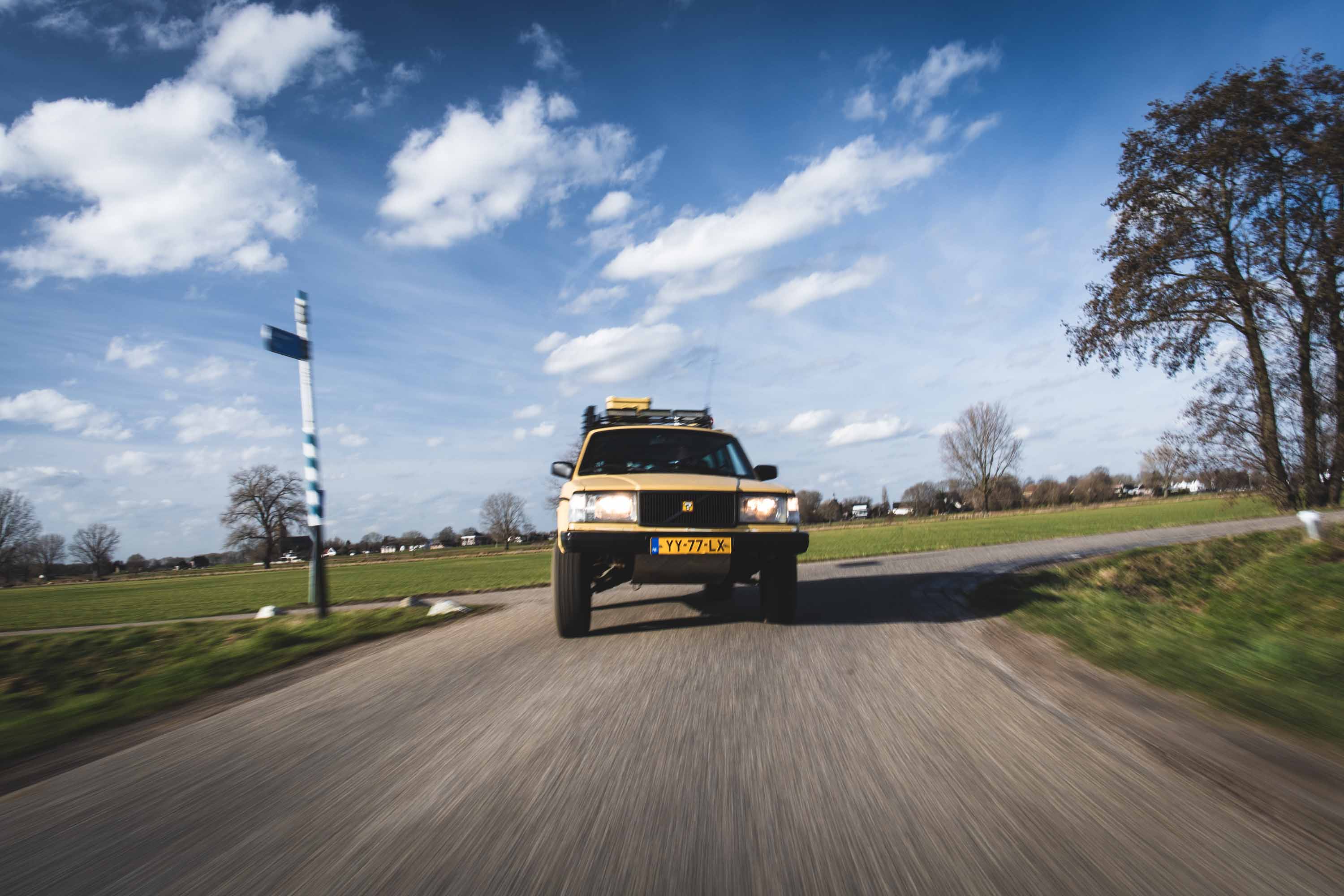 Lots of those parts are related to the customization of the suspension and undercarriage, mainly thought up to improve handling over time. But it also has a custom roof-rack with LED-bars for instance, which Johan is planning on selling in modular form soon. There's also a custom rear bumper-bar and a small ladder and spare-wheel on the back of the car. And there's a strong skidplate to protect the 240's vitals when Johan decides to trash it through a field or something.
And it's not just the metalwork either. For instance: there's little touches of Lego in the (upgraded to leather) interior and there's a steering wheel sporting a Transformer horn button. There's details everywhere and the longer you look at this car, the more you will find. It's obviously not built to be pretty, but its aesthetic is pleasing nonetheless.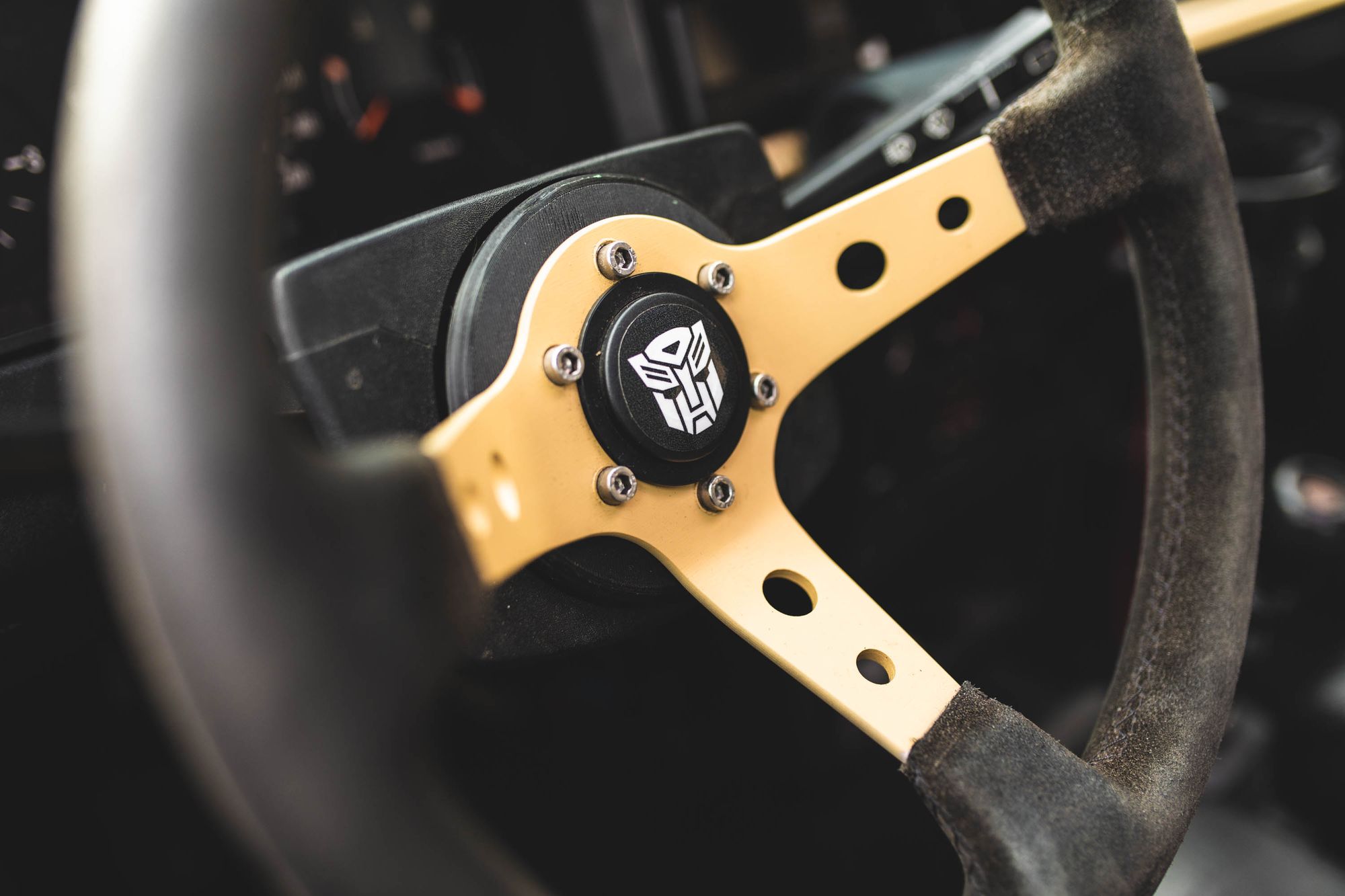 A lot of people ask Johan if the car had a 4x4 drive train. The answer is no. 'It's possible to make a 4x4 Volvo 240, but it's mostly done by body-swaps. People take a Range Rover chassis or whatever, and put a Volvo 240 body on top. For me, that's cheating a little. If I decide to make it a 4x4 I will try and do it with the original components of the car. For that I would have to add a transfercase and what not, which is way to big of a project for now and almost undoable with the amount of time and space I have here at home.'
That's also the reason Johan didn't build it as a rock crawler. 'You'd need 4x4 for rock crawling. I added a limited slip differential, to have the best possible traction on the rear wheels, but the front wheels are not driven. My motto is to just floor it, keep speed, don't stop because if you keep speed you can get through almost every terrain.'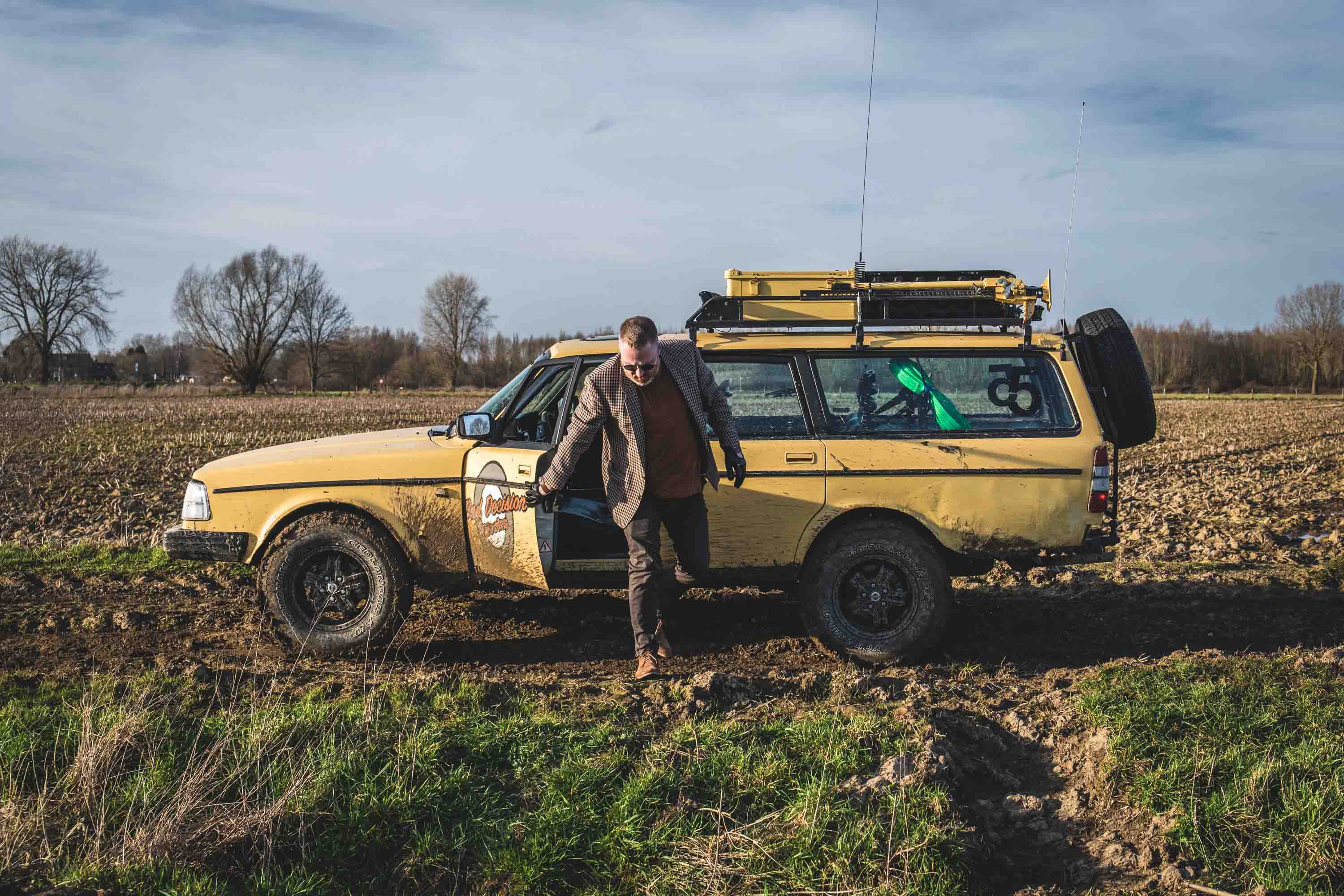 We love it when a car shows its owner's personality. And that's exactly what Johan's Volvo 240 XC does. It's certainly not shy, it knows it'll attract attention. It's a bit rough around the edges but it's friendly at the same time. It's not perfect, but it's perfect in imperfection if you ask us. A true character, authentic like it's owner.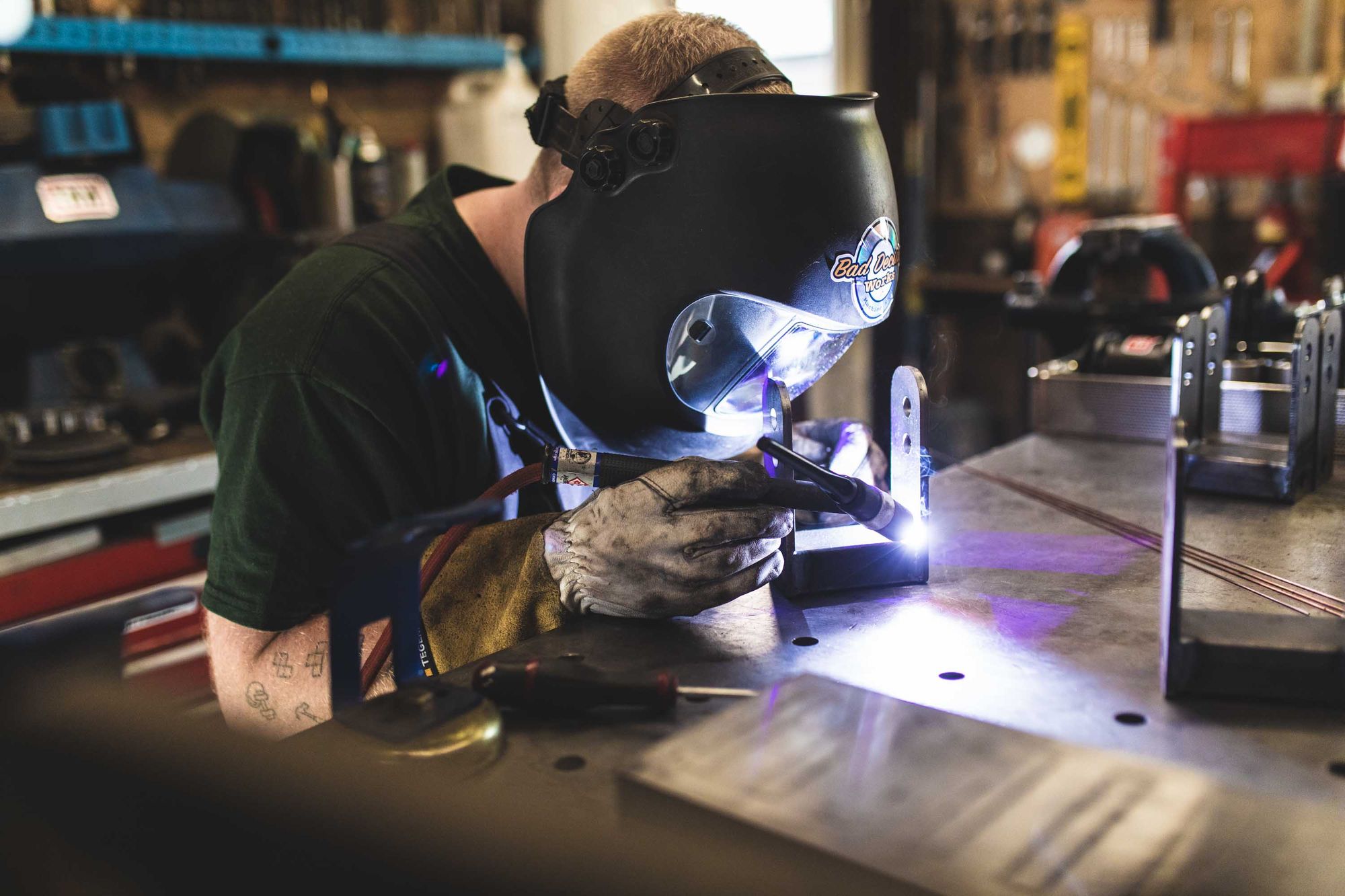 Johan shared his car with the world through the internet. People started asking him if they could buy the parts he made for his car. So Johan started selling them. We can't help but love the name of the small business he created to sell the parts: Bad Decision Works. 'People might consider the things I did bad decisions, but it's those bad decisions that brought me my own company, but maybe, most of all, those decisions brought me a lot of friends. People I would never have known if I didn't build this car. I cherish all the people and the interaction with fellow car enthusiasts this car brought me. They are priceless, so you could say bad decisions lead to good things.'
And the car? 'Project cars are never finished. I'll be working on it for a few more years. I usually don't keep cars for long, but I think this one is going to be a record breaker.'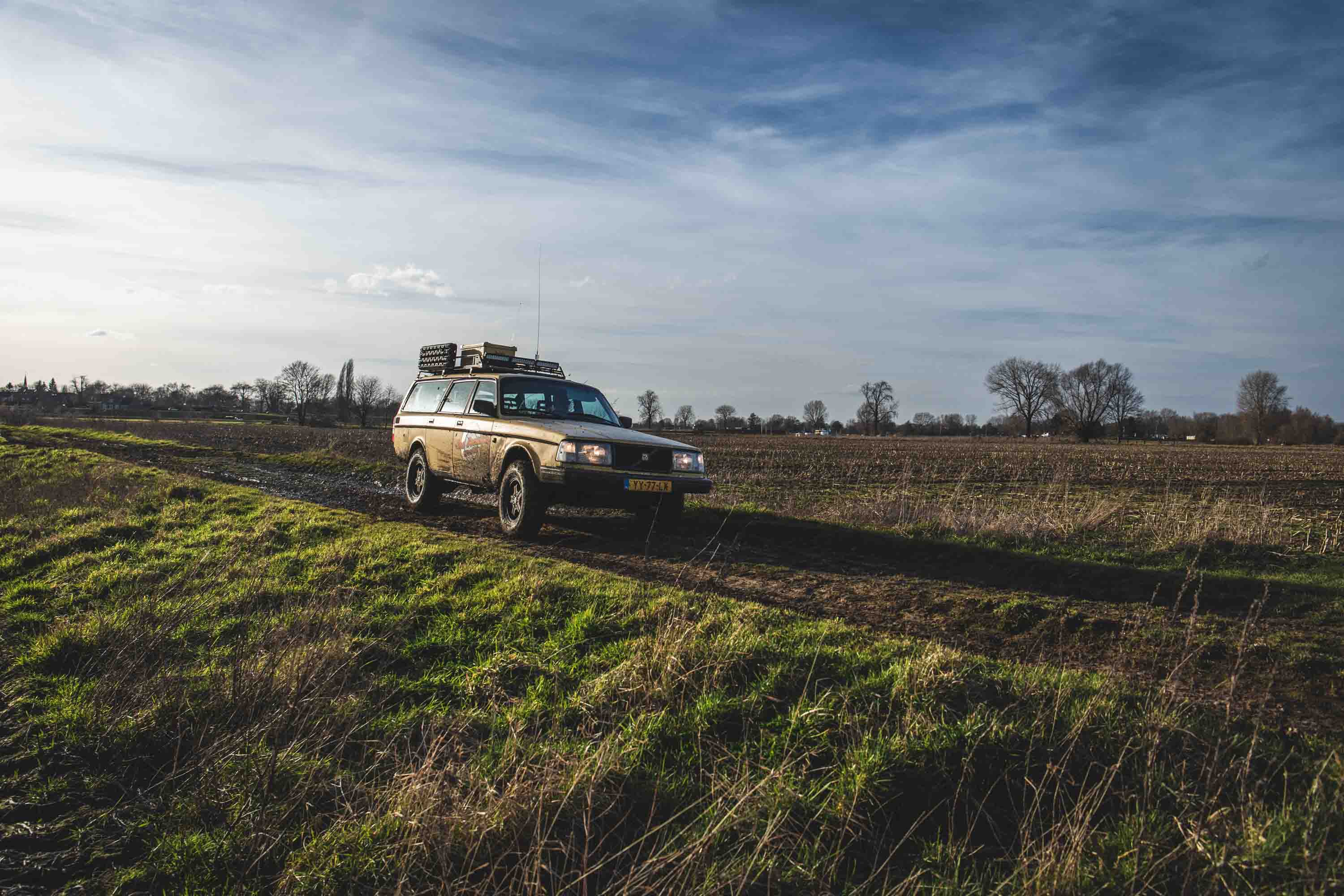 About DrivePact x Roadr
Maybe you spotted the driving gloves Johan is wearing in this video. Cool, right? They're made by a small company in the Netherlands called Roadr, who sell handmade leather driving gloves. Like us they first and foremost are true driving enthusiasts! The driving gloves worn by Johan are called Night Driver but there's different types, sizes and colors. So if you saw those gloves and thought 'I need those!': check out the link below.
Video: Roadr / Hessel Sytema
Photography: DrivePact / Casper Heij