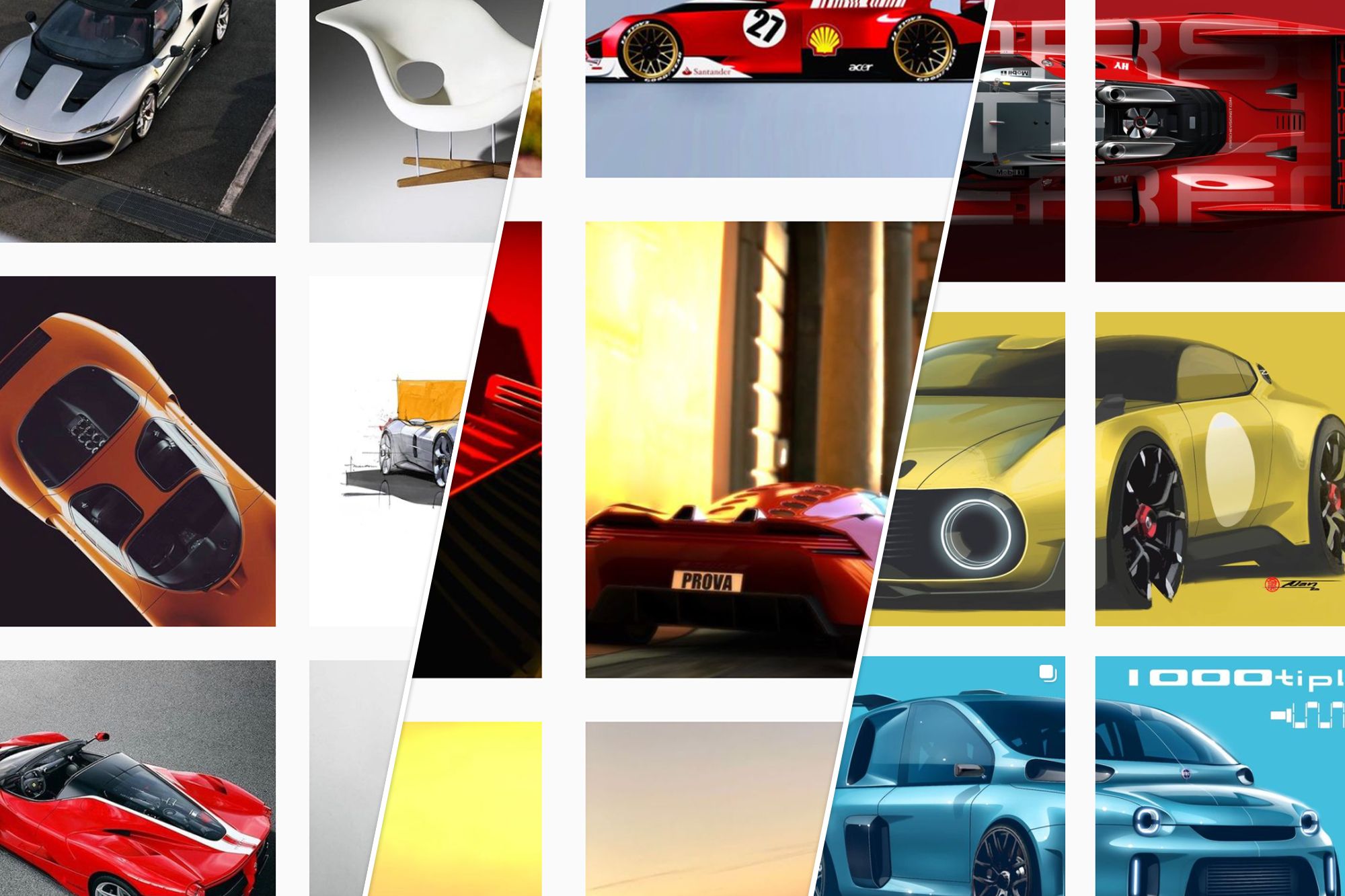 I guess we should begin to explain why you should follow automotive designers in the first place. If you want to know what will be hot and happening in the automotive industry well in advance... this is the way to do it.
Designers are naturally curious and creative beings that need feedback from the market to know if they are on to something. They can't help but to share some of their latest designs / insights with you through their social-accounts.
On instagram you can find many designers that work for some of the biggest automotive brands in the world. But because these companies force them to sign non disclosure agreements these designers can typically not share what they are doing before these cars get released to market. Nonetheless there are independent designers that need to market their skills other designers that show off some of what they do in their spare time and designers working for more progressive brands that allow a sneak peak.
We have selected three of our favorite designers and will be sharing three of the nicest posts they shared online. 9 Inspiring designs in total, enjoy!
We have followed the work of Alan for a long time already. You might have also seen his work being featured all around the digital and printed media.
His Instagram feed is a mix of photos featuring great cars and car events and his design work. His design work shows off all stages of the design process; some rough, seemingly simple ballpoint sketches, all the way to extremely detailed 3D renderings and models.
His work is always elegant, refined and although very modern it is not too futuristic. His creations often feel like cars that could come to the market within the next few years.
We've listed some of our favorites by Alan below.
Modern Porsche 959: yes please!
Renault 5 Turbo: very custom, very cool!
Porsche vision908: an excellent team effort
Sasha has been working in the industry for quite a while for some of the most trend setting brands out there; Ferrari, Bugatti, Genesis to name a few. Now Sasha is head of design for Koenigsegg.
Koenigsegg is more open than many leading automotive brands and you can see this shine through in Sasha's feed. His first work is the new Gemera an absolutely gorgeous understated but truly powerful design.
Sasha shares loads of images from along the entire automotive design process which also provides a view on RAW design house's unique way of working.
Again three (+1, we got excited) of our favorite posts from Sasha:
Bugatti Atlantic: luxury GT that sadly didn't make it
Genesis Essentia: very elegant lines and great proportions
Koenigsegg Gemera: who knew a 4-seater could look so cool?
RAW by Koenigsegg: glimpse into the future of hypercar styling
Head of design at Ferrari, Flavio has got one of the most stylish Instagram feeds we have ever seen. Filled with beauty; objects, art, products, people, scenery etc. It is a pleasure and inspiring to simply scroll through.
Flavio also regularly shares some of the best work of Ferrari design, you will not get a sneak peak into the future in this account but it can help you understand what goes on in the mind of one of the most influential automotive designers of our time
Hard to pick just three, but here you go:
Ferrari mid engine 8 cylinder design theme
Flavio's desk: quite the view!
Ferrari F12 TDF: the best looking modern Ferrari?
Picking just three out of many of our favorite designers feels unfair to the rest of them. No doubt we will share another short-list somewhere in the future!  
About Three To Follow
Each week we highlight three of our favorites on social media. Favorite what? It can be anything, as long as there's a social media account attached to it. It can be three artists, designers, photographers, journalists, brands, drivers, maybe after market companies or destinations: it really can be anything. We always select three accounts we like within a theme. Three accounts we think are worth a follow. Enjoy!