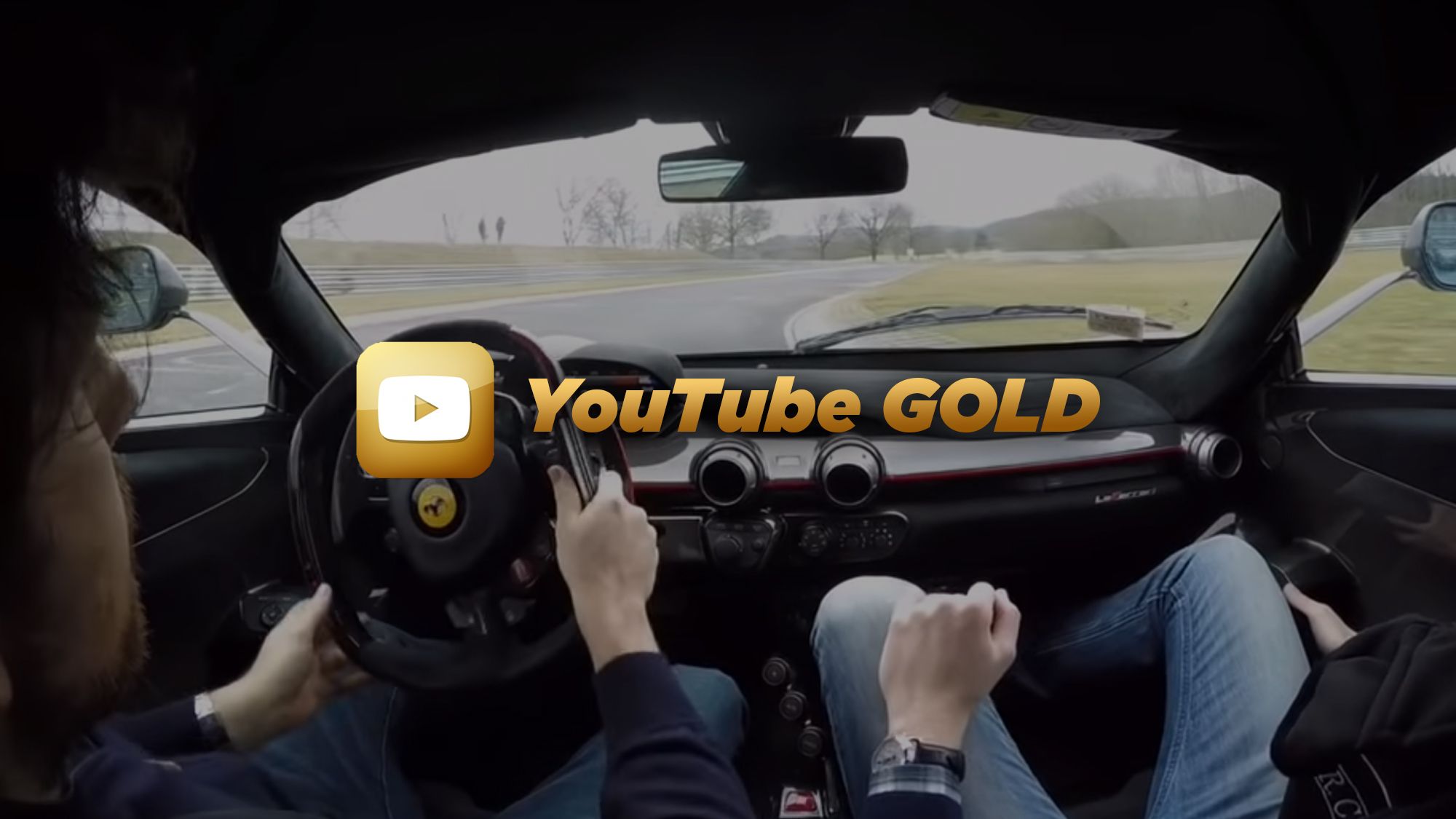 All key ingredients for a good video are here. Exotic hypercar? Check. The best track (or should we say 'toll road' maybe?) in the world? Check. A man who prefers looking out of the side windows of his cars? Also: check.
So if you put these three things together, put them in a blender and add a little scoop of rain, you get quite a brilliant mix. The man behind the wheel will be no stranger to some of you: Powerslide Lover (we also highly recommend following his Instagram) is quite the phenomenon on this wonderful little place called the internet. Normally he exhibits his mad driving skills on Italian roads and race tracks. Not this time though, because he was visiting the Nürburgring in Germany with some friends.
The car driven is a LaFerrari. The amount of rubber burnt, despite the track being wet? We don't know, but it must have been quite a bit. There's a lot to enjoy in this one, so we'll stop talking. Here you go:
About YouTube Gold
In this returning series we highlight a YouTube video we love. It can be recent, it can be older than the internet itself, but it's definitely worth the watch. It can be a documentary, a short clip, a feature of a car or an onboard around a track. It can be a very expensive production but also a very simple production. Sometimes a dashcam video leaves a bigger impression than a Hollywood production. Either way, what we post in this series is worth your attention in our mind. It's in our favorites and we think it might just make it to your favorites too.
To make it easy, we collect all our YouTube Gold featured videos in a public playlist on our channel. Go check it out, and while you're there: give our channel a follow and, if you please, set the alerts for new videos. We'll be posting stuff there you will not want to miss.