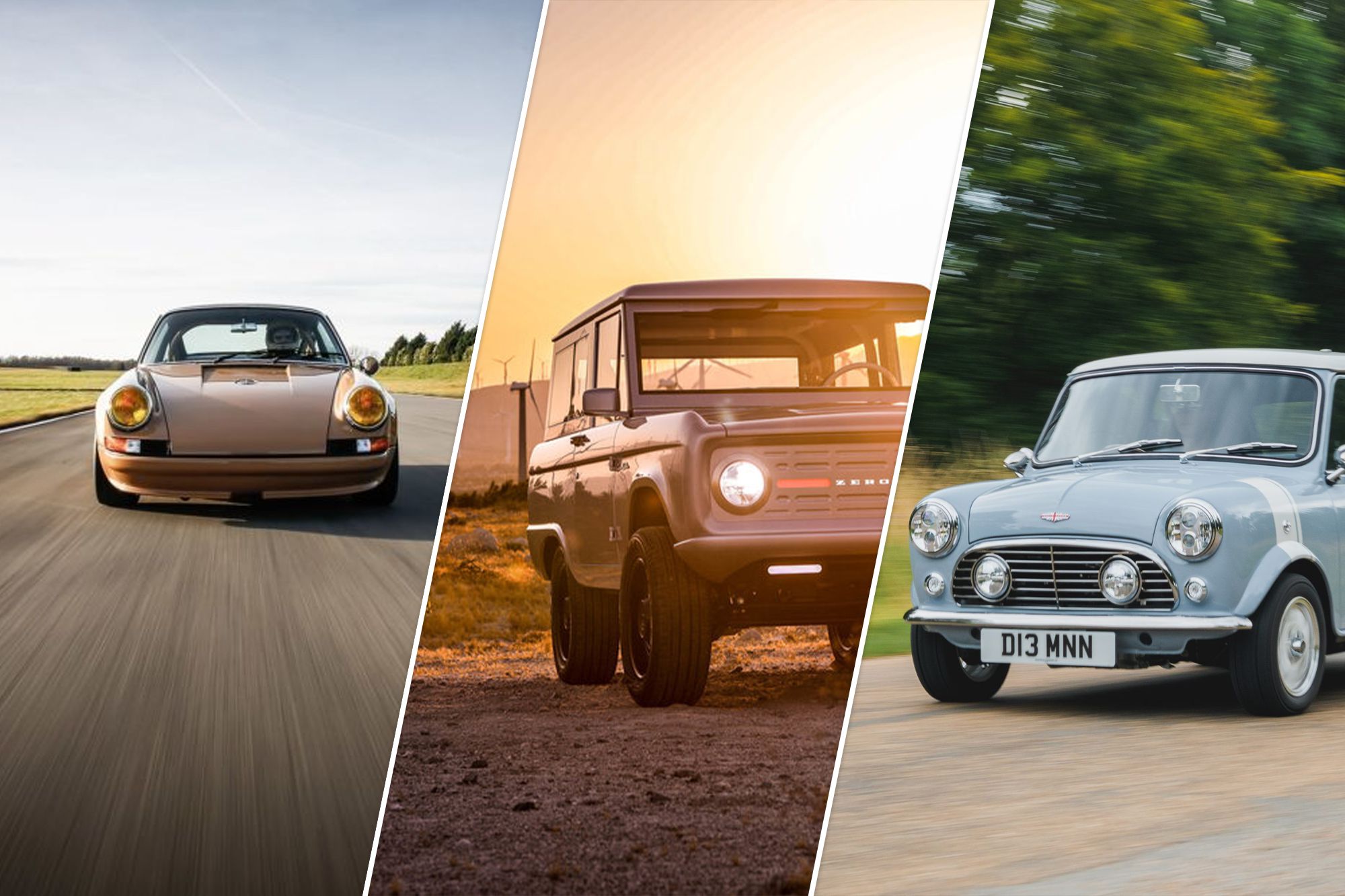 Well, ok, maybe you do know about these Restomod builders. What we're really trying to say is: these companies deserve a little more attention, because all the media are looking at the big players.
So there's more and more companies building restomods, and we all know the obvious ones like Singer and Alfaholics. But what are the companies we know little of? Which amazing creaties put out very cool cars living in the shade of the big boys who are grabbing all the media attention? We want to point out three of them in this #ThreeToFollow post. Oh, and if you're curious about what a restomod is, read our previous article on what a restomod is.
Machine Revival
They build Porsches at Machine Revival. Who doesn't, and we love them for it. They actually build cars we'd own over a Singer any day, because they are more purpose built and less refined. And probably a lot less expensive too. But these guys have more tricks up their sleeve than just some hotrodded 911's. Like MR08, a very cool Mini Cooper.
And what about the MR16 'Mega Toy' Scout II?
But our favorite is this one. The incredible Sand Beige MR13 Porsche 911. Just look at those fat Toyo tyres. We'd like one of those please, thank you.
Mini Remastered by David Brown Automotive
David Brown is well known worldwide for his Aston Martin builds. But it's less commonly spread news that they do an amazing Mini as well!
We love to play around with their Mini Remastered configurator as well. Great fun!
Zero Labs Bronco
Ok, this one might be tough on the purists and romantics of this world. But this is a classic Bronco with a fully electric drivetrain by Zero Labs Automotive.
Just remember: this will be a trend we'll see more and more in the coming years. At one side because of regulations, at the other side because electric platforms are become more available to the aftermarket and they're quite easy to integrate.