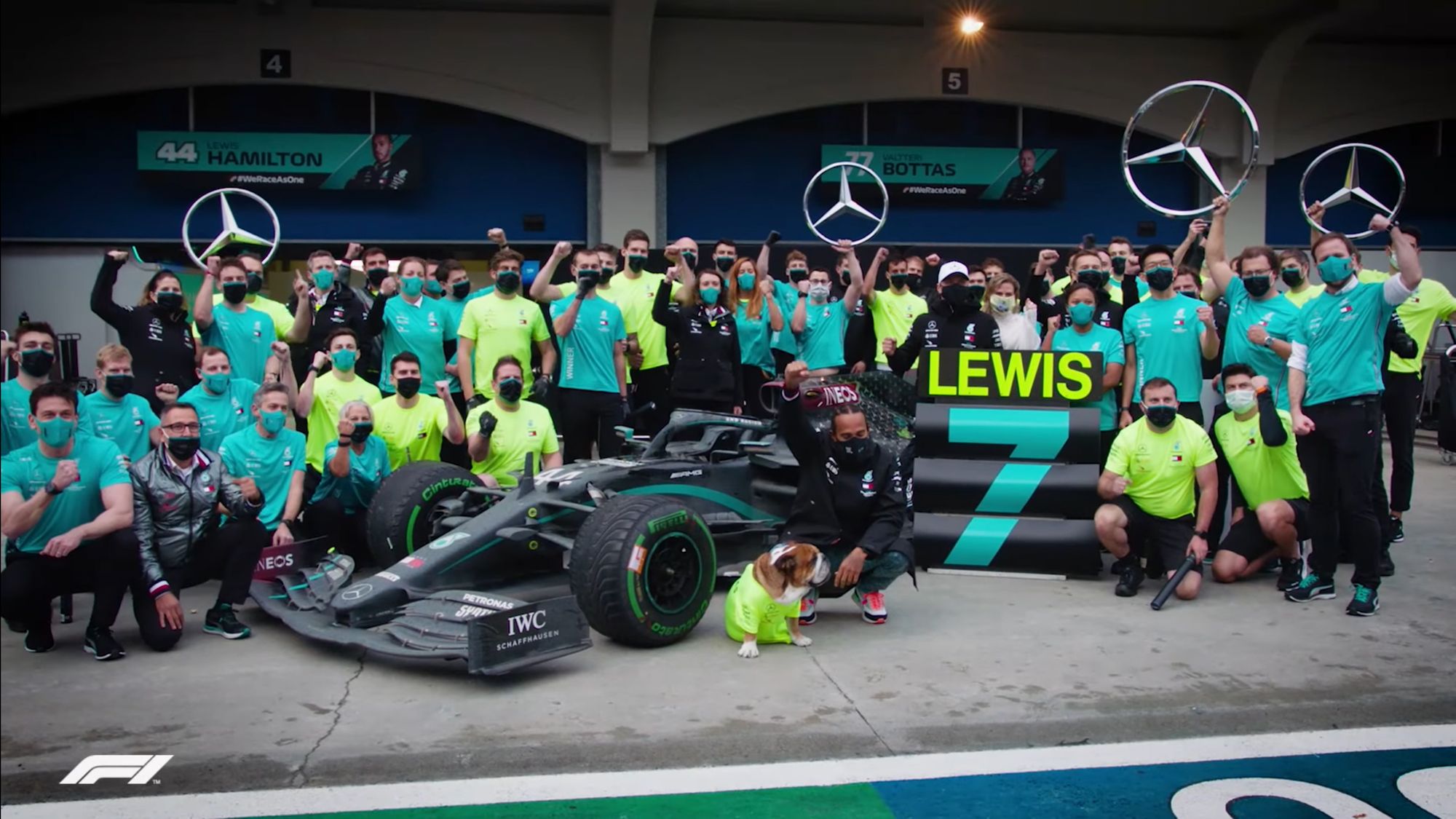 This year's Formula 1 season was 'different' to say the least. Covid 19 got in the way of what should have been an amazing season start, and everything got mixed up in the season that was actually the shortest since 1966. In the end it all got up to speed and in the end we still got to enjoy 17 races and there were some amazing moments to enjoy!
Like every year, the F1 rounds up the most amazing battles and wins, but also the crashes and lows in an amazing videoclip. We have to share it here. After all, there's no sport that's more expensive. There's nothing more technologically advanced and faster than Formula 1 to be found on this planet.
The Formula 1 media team always compiles an amazing videoclip at the end of the season. An amazing montage of the best overtakes, most thrilling fights, the best podium celebrations, they're all in there. And of course, also the big shunts, the silly mistakes, the pitstops-gone-wrong, and so on.
This year, it all started a 'bit' different. The first few races were cancelled. Online racing was all the drivers could do, while their teams were building respirators for COVID 19 patients. Later in the year we started with a completely mixed up calendar. Some events were cancelled, some to be replaced with events at tracks that weren't even on the calender. Some track got used twice, sometimes in different layouts.
Bottas once again wasn't able to keep the championship exciting for more than a few races, with Lewis clearly being Mercedes' number one driver after four or five races. With Max Verstappen not being able to get his Red Bull close enough, Lewis Hamilton relatively easily got his seventh world title. The midfield battles were exciting though, and we had some very surprising podiums with wins for Pierre Gasly and Sergio Perez.
We also had some heartbreak with George Russell losing out on his first podium when replacing Hamilton at Mercedes AMG. And speaking of heartbreak: what to think of the breathtaking crash by Romain Grosjean? Yeah, 2020 was a bit chaotic to say the least. It was a season full of surprises! If you want to see it all again compressed in a few minutes time, here you go:
And if this was not enough, and you just don't want to stop watching Formula 1, you can always check out their playlist that has all the race highlights video's. That way you can relive the whole season, but it might take you a bit more time. It's all up to you if you want to see Lewis Hamilton and his Mercedes AMG win the championship in a few minutes in one video, or rather in a little under 20 videos in close to two hours.
Either way, it was an amazing season and we can't wait for it all to start all over again next march. How about you?