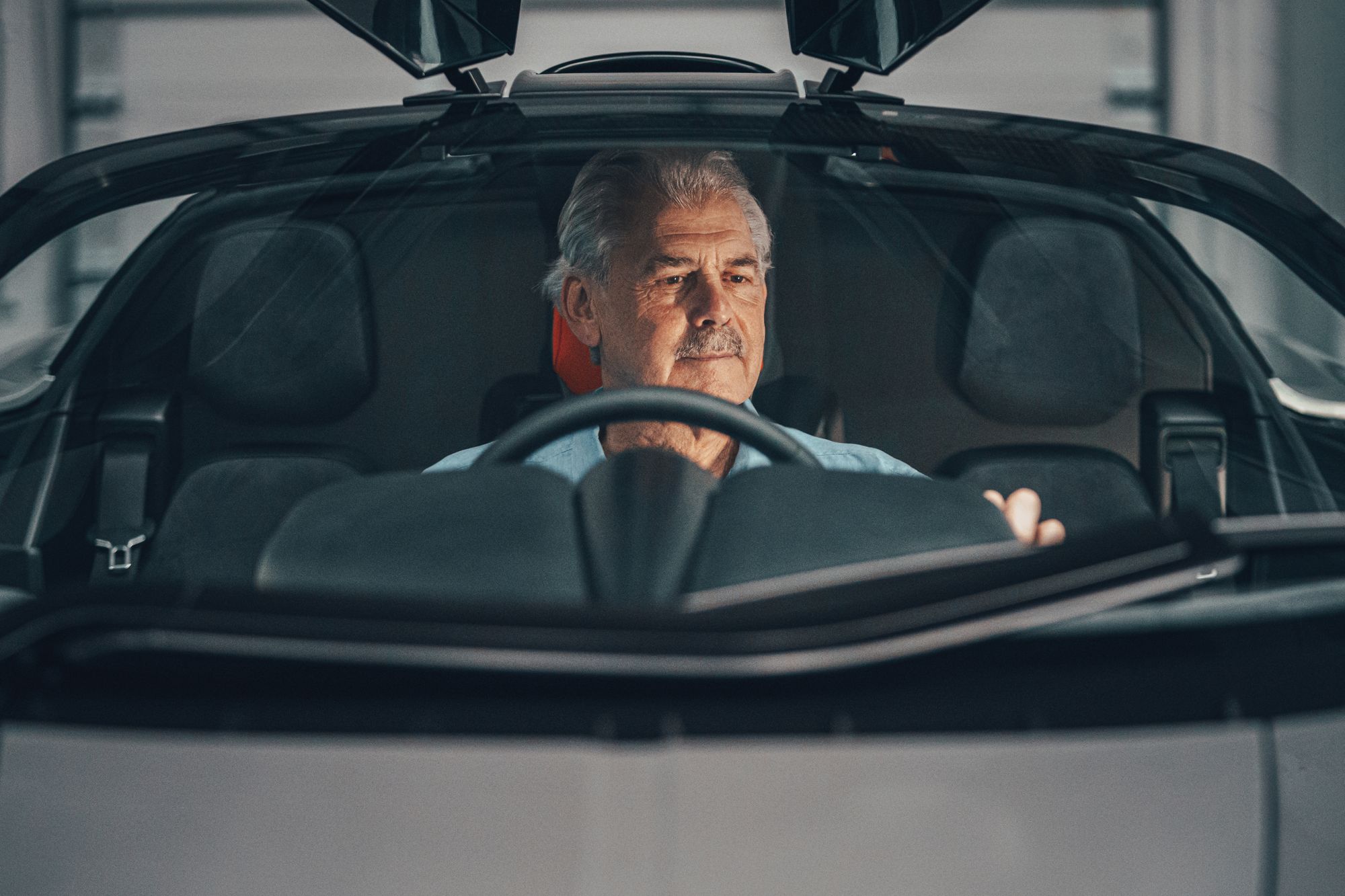 The Gordon Murray T.50 might well become the most important driver's car of the decade. A new benchmark for all driver's cars to come.
We haven't driven it yet, but the Gordon Murray Design T.50 might be the best car for driving enthusiasts of this decade. And maybe the next. Everything about this car is amazing. The naturally aspirated V12 that goes over 12.000 rpm combined with a manual gearbox, the weight below a 1000 kilograms, the central seating position, it's an incredible machine.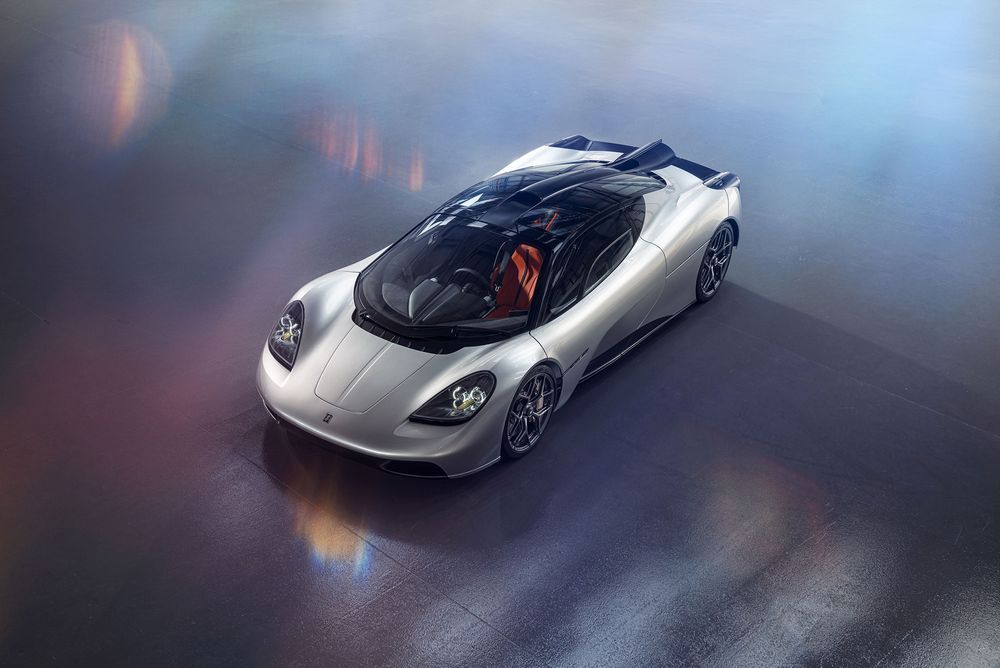 Man with a (lightweight) vision: Gordon Murray
And it's designer, Gordon Murray (1946, South Africa), is quite the legend as well. The mastermind behind legendary F1 cars such as the Brabham BT46B 'Fan Car' and the iconic McLaren F1 roadcar has a great passion for performance, and a severe hate of kilograms. This becomes very clear if you hear him talk about his latest passion project: the Gordon Murray Design T.50 supercar. He is also a passionate storyteller and if you put Harry Metcalfe in the mix, the outcome is an incredibly satisfying video.
We can imagine you want to hear mister Murray tell more, after watching this video. So we have another recommendation: the Collecting Cars Podcast with Chris Harris. In episode 21 of this podcast the Top Gear presenter interviews mister Murray not only about his T.50, but also about his history as a F1 designer, his love for the Suzuki Jimny (hint: he likes lightweight, functional cars), some great anecdotes on the F1 roadcar and a lot more.
And if you're done with that, and just want to admire his latest project, the T50, than we have a little gallery for you, along with the most important specs.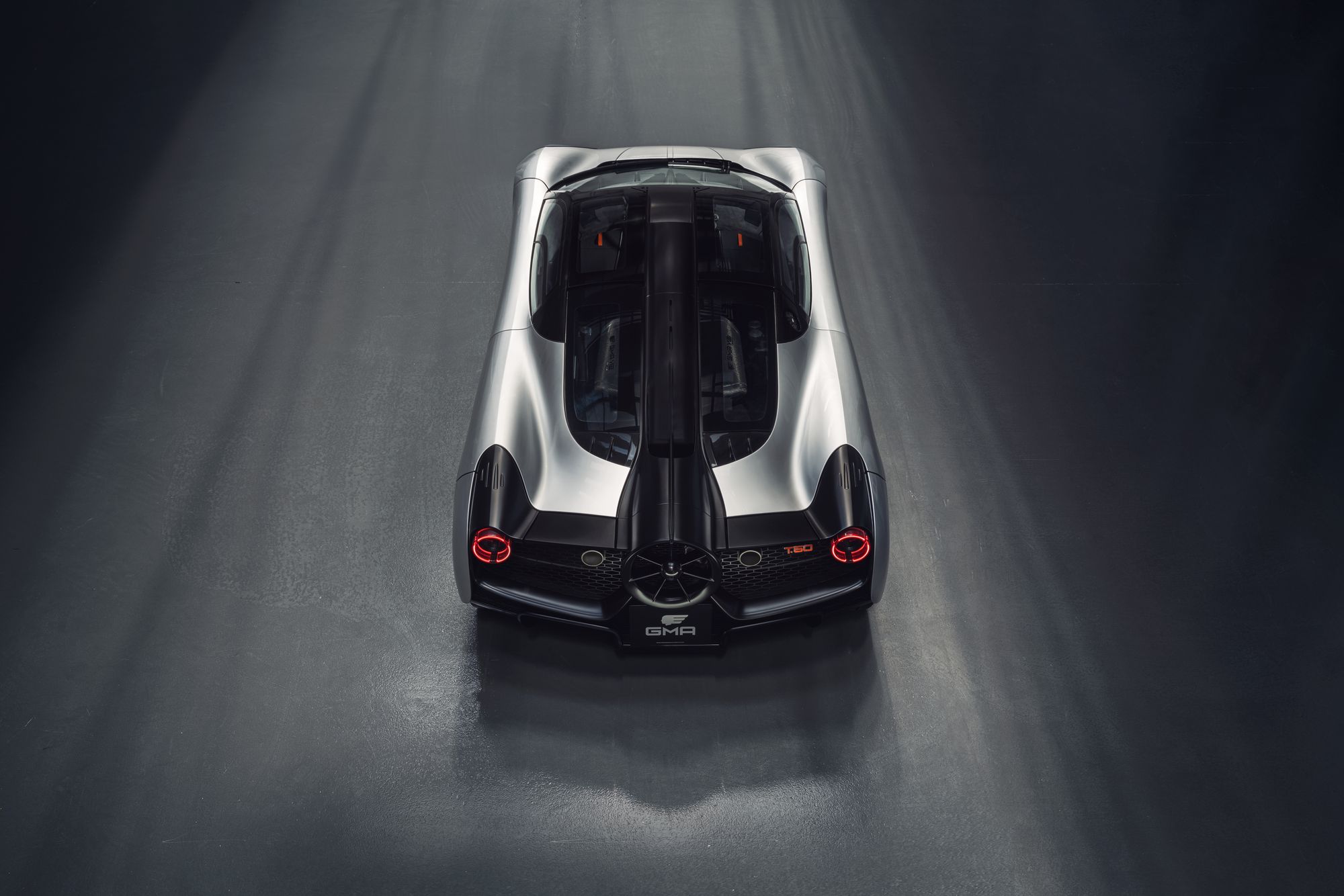 Gordon Murray Design T.50 specifications
rear-mid engined coupé
central driving position
two outboard passengers
rear wheel drive
| | |
| --- | --- |
| Length | 4,352 mm |
| Width | 1,850 mm |
| Height | 1,164 mm |
| Wheelbase | 2,700 mm |
| Weight | 986 kg |
| Dry weight | 957 kg |
| Fuel tank | 80 litres |
| Oil capacity | 14 litres |
| Luggage / stowage | 228 litres (three occupants) |
| Luggage / stowage | 288 litres (two occupants) |
| Engine | Cosworth V12 semi-structural |
| V-Angle | 65' |
| Bore | 81.5 mm |
| Stroke | 63.8 mm |
| Compression ratio | 14:1 |
| Max power | 663 PS @ 11,500 rpm |
| Power to weight ratio | 672 PS per tonne |
| Max torque | 467 Nm @ 9,000 rpm |
| Maximum RPM | 12,100 |
| Gearbox | Six speed manual |
| Differential | Limited Slip (Salisbury) |
| Wheels | 19x8.5 inch front / 20x11 inch rear |
| Tyres | Michelin Pilot Sport 4 S |
| Brake discs | 370mm front / 340 mm rear Brembo Carbon Ceramic discs |
| Brake calipers | 6 piston aluminium monobloc front / 4 piston aluminium monobloc rear |
| Driver aids | ABS / ESP (switchable) / low speed power-assisted steering |