Nick Faure got started in racing by selling an etching he found between his grandmother's stuff. Ok, it helped that it was an etching by a certain guy called Rembrandt, but still.
The etching made him enough money to buy 3/4 of a racecar. He raced for a year in a Porsche 911, was quite succesful, but ran out of money by 1973. He thought his career was over, and than the phone rang. If he wanted to race an RS Lightweight the next season? Well, yes please!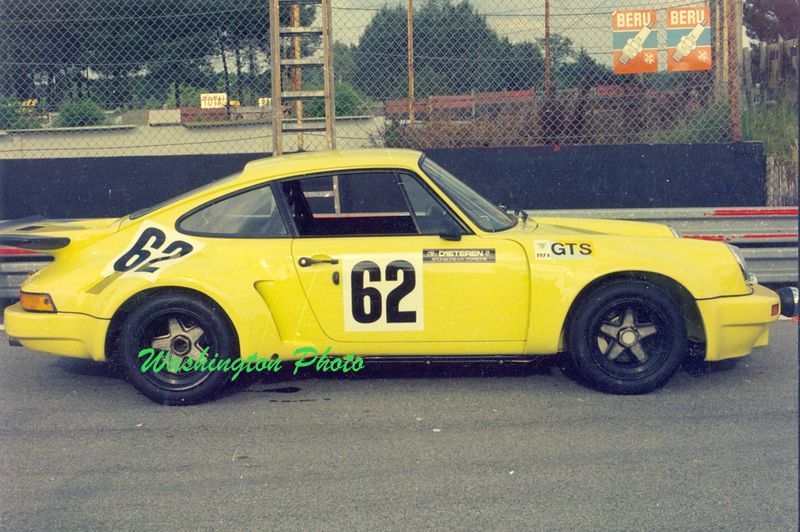 Entered by Ecurie Francorchamps, RSR chassis 9072 was on a mission to finish the Le Mans 24h of 1975, after not finishing the race in 1974. A clutch problem ended that race in the 19th hour, when the car was 7th overall and 2nd in class.
Being a journalist and graphic designer by trade, Faure was struggling to bring the 1000 pound sponsorship money he needed to enter the 1975 Le Mans 24 hour race. Then, one night, he met a young American called Clayton Day Jr. in a bar. This name should ring a bell with those who like motorcycles: he was the owner of a motorcycle brand called 'Harley Davidson', making quite an unusual combination of a yellow interior and Stars 'n Stripes exterior for the RSR. The livery was actually designed by Faure himself and secured his participation in the 43rd 24 hour of Le Mans in 1975.
Succes in racing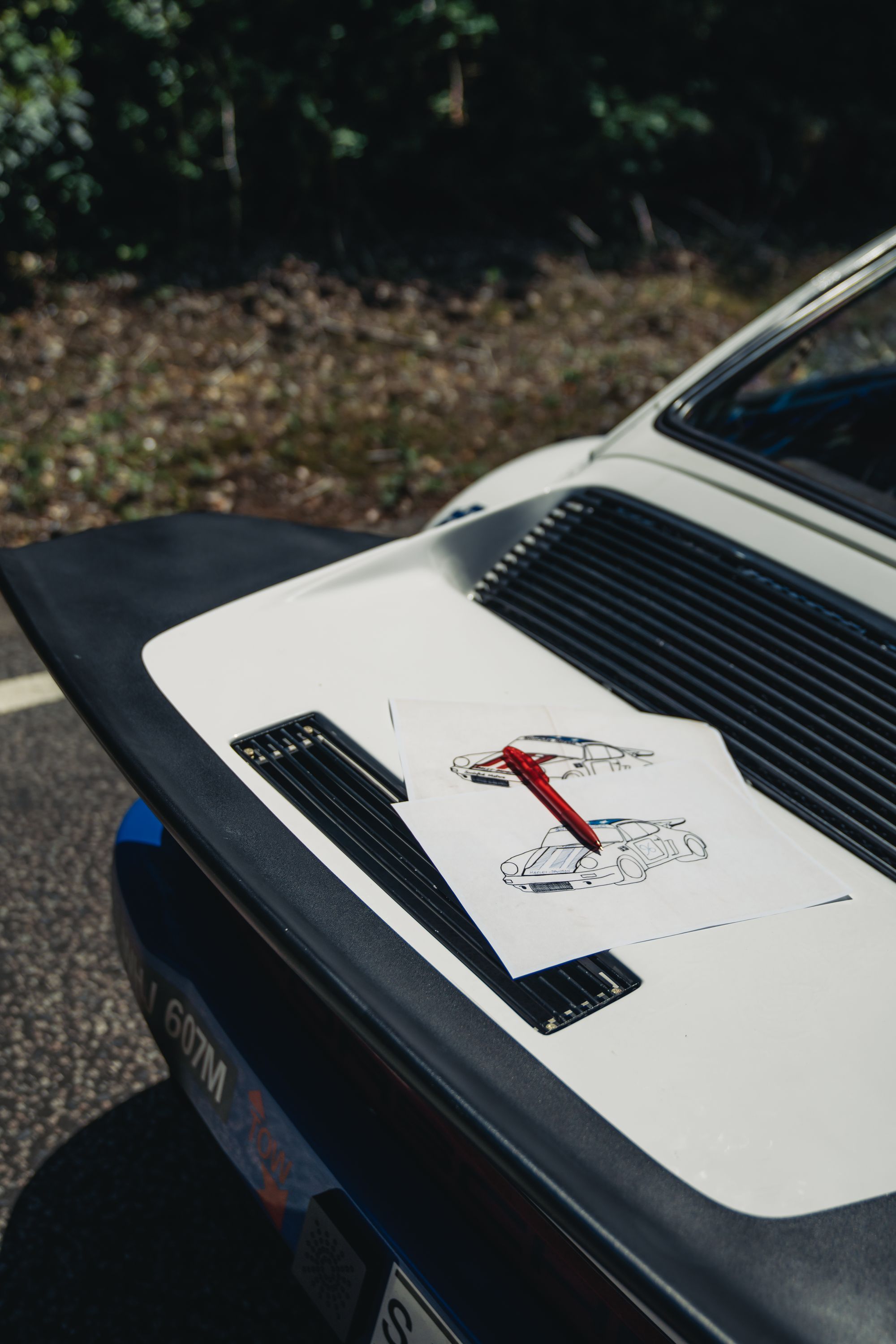 The team started at 30th, but climbed up to 15th overall and 6th in class within the first hour of the race. By midnight they were 3rd in class. They eventually managed to finish 6th overall and 2nd in class behind the works team of Porsche, with drivers Gijs van Lennep and John Fitzpatrick behind the wheel. A hugely impressive result for a privateer team.
After that, the car went into private ownership in South Africa, then Ecuador and from 1981 untill somewhere around 2006 it was located in a private collection in Germany. It had changed shape and form a few times, but was restored to the 1975 Le Mans-spec around 2006 by Manfred Reisinger, a big name in vintage racing Porsche restaurations. Despite changes to the exterior of the car, the original RSR engine was still in the back of it, a unique fact with these racing Porsches, which often receive newer, quicker or more reliable engines with changing ownership. Also unique is the completely documented history of five owners and all the identity changes it went through since leaving the factory.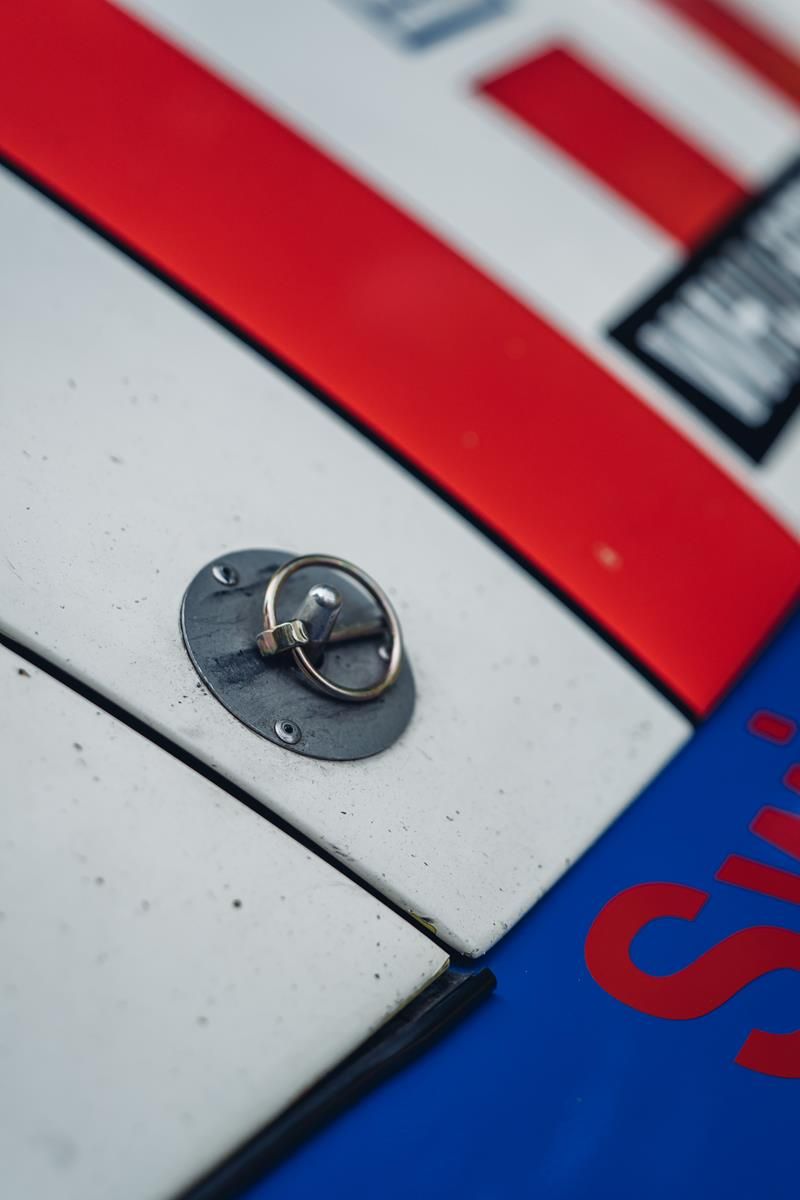 Reisinger rebuilt the car back to it's yellow interior combined with the Stars 'n Stripes Harley Davidson sponsorship livery. In 2008 the car was acquired by the current British owners who are now selling the car through DK Engineering.
The rest is history, as they say. Nick Faure ended up racing multiple times. This video revolves around Mr. Faure and one of the most special cars ever built by Porsche: the 911 3.0 RSR of which only 56 were ever built. Check out the amazing story in this video by DK Engineering TV on YouTube.
The car is now for sale in the UK. Check out the website of DK Engineering for this Porsche 911 RSR 3.0 for all the details on the car.
Photocredits
Period photos: DK Engineering / Maurice Louche
Modern images: DK Engineering / Alex Penfold