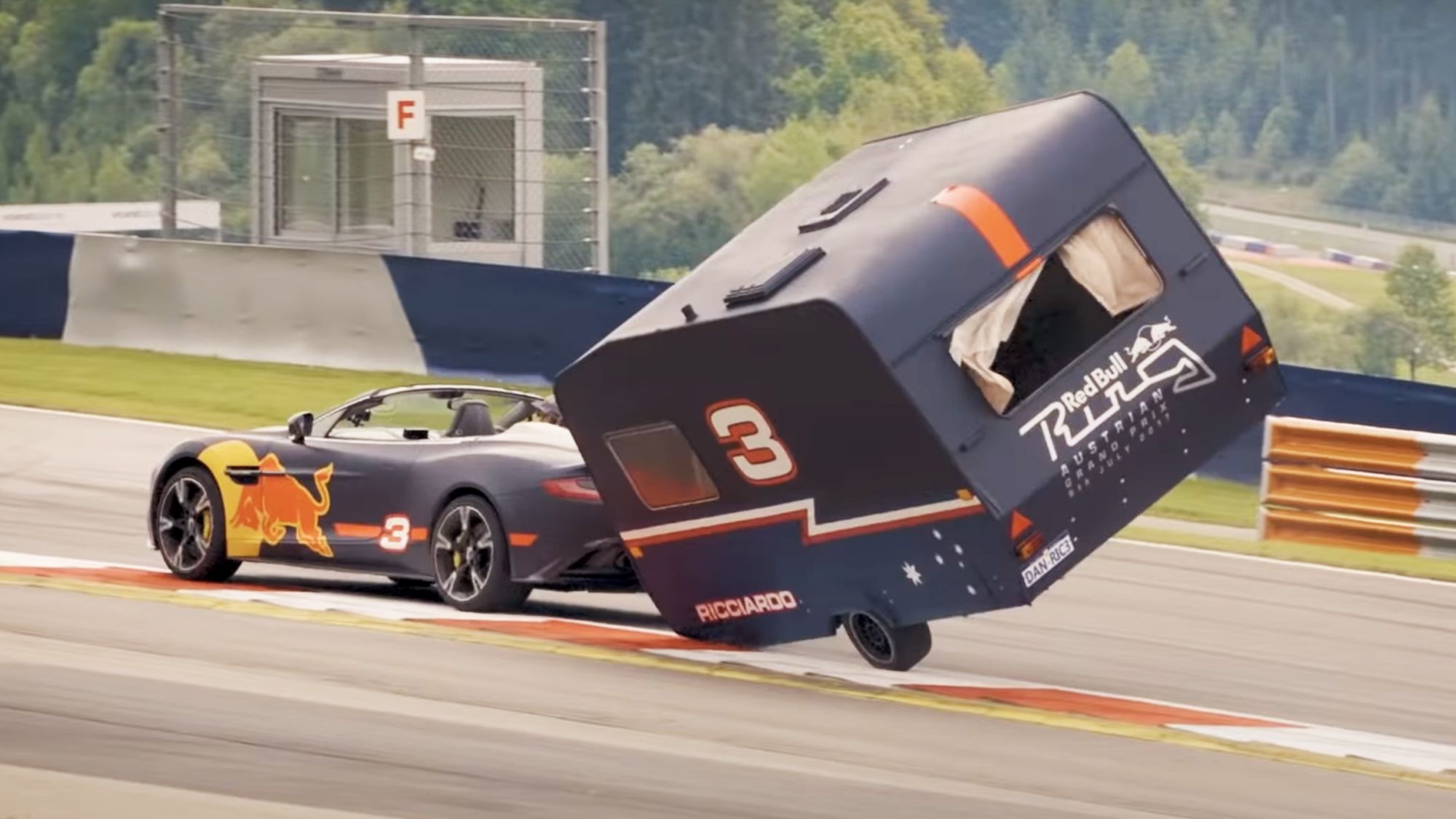 It's an F1 weekend again, so we'll give you some F1 YouTube Gold in which Daniel Ricciardo and Max Verstappen destroy some caravans.
It seems like yesterday when Max Verstappen and Daniel Ricciardo were in the same F1 team, but it's actually a few years ago already. 'Danny Ric' has been at Renault F1 for two years and switched to McLaren for the 2021 season, while Max Verstappen annihilated Gasly and Albon to be joined by Sergio 'Checo' Pérez Mendoza in what will be the third season apart from Ricciardo.
And that's a shame, because we think the too definitely had some magic between the two of them. When those guys get within a hundred metres from each other, crazy things start to happen. Let alone when Red Bull give them a bunch of Aston Martins with caravans hooked to the back of them and tell them to go camping. Enjoy!
About YouTube Gold
In this returning series we highlight a YouTube video we love. It can be recent, it can be older than the internet itself, but it's definitely worth the watch. It can be a documentary, a short clip, a feature of a car or an onboard around a track. It can be a very expensive production but also a very simple production. Sometimes a dashcam video leaves a bigger impression than a Hollywood production. Either way, what we post in this series is worth your attention in our mind. It's in our favorites and we think it might just make it to your favorites too.
To make it easy, we collect all our YouTube Gold featured videos in a public playlist on our channel. Go check it out, and while you're there: give our channel a follow and, if you please, set the alerts for new videos. We'll be posting stuff there you will not want to miss.