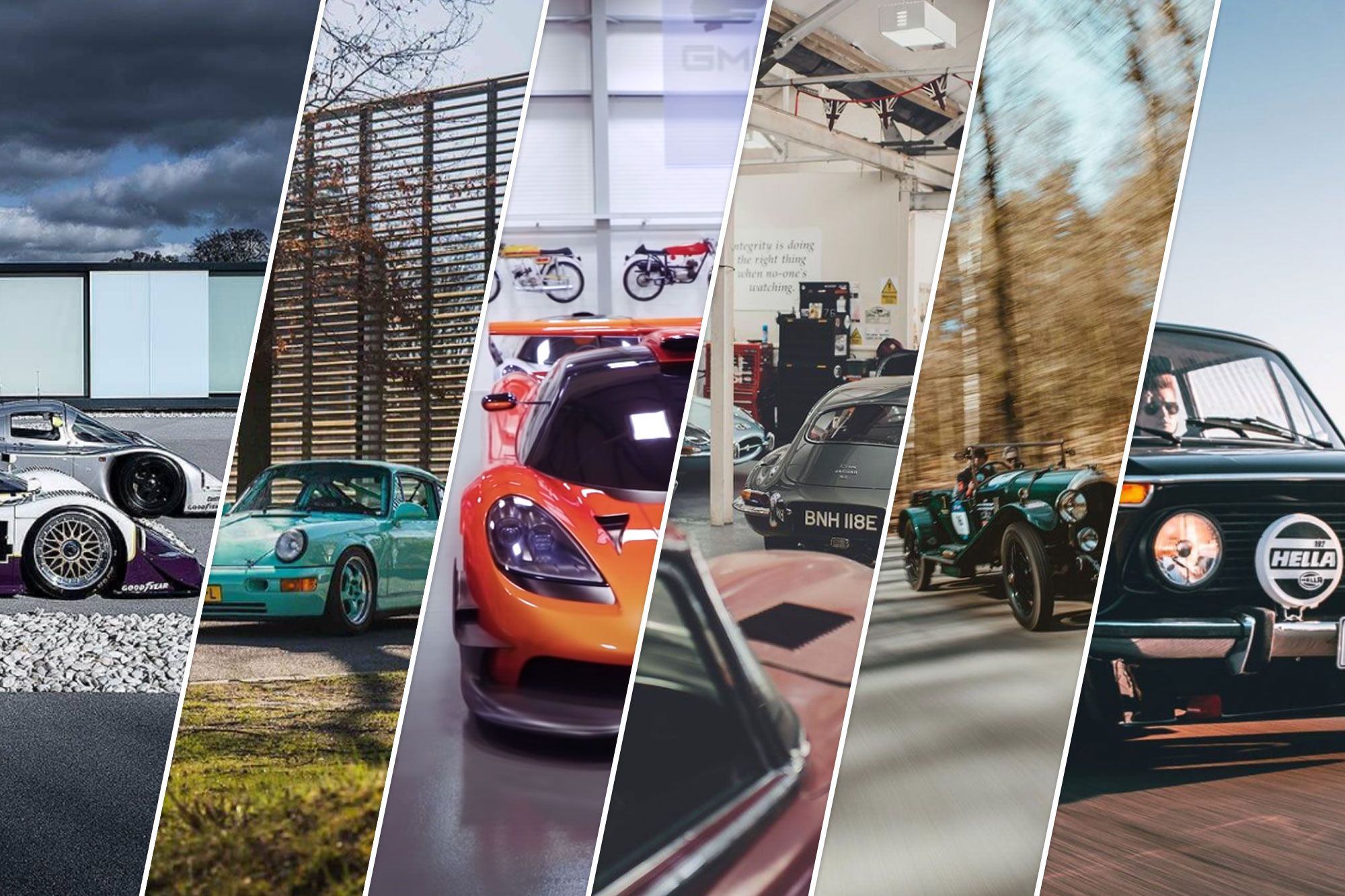 Check out all the automotive social content you missed last week, because it's Monday, yea-eah, it's Saturday, Sunday, what?!
The 964 Page shared our photos
We'll start with a bit of shameless self-promotion. But we're quite proud of a huge account like @the964page sharing a photo from our recent feature on Rikard and his Porsche 964 RS N/GT tribute.
Amy Shore shot some Jaguars
If you're not following Amy Shore, start doing so now. She's a gifted photographer with a unique style.
18 Porsches, 500 miles of mountain roads
And one video to enjoy it all from your couch. You're welcome.
Have a look at Gordon Murray's garage
We know Gordon Murray is a brilliant mind and a truly gifted designer. The mastermind behind the McLaren F1 and the Gordon Murray T.50 is quite successful. He has also spent his fortune on some amazing cars, and gave Top Gear a little tour around his garage.
We need more female drivers
Why is the car scene mainly dominated by men? It's something we always wonder about, because we can't imagine women enjoy driving less than men. Anyway, Alex Farragut is a female driving enthusiast who enjoys Porsches on track and on the road. Type 7 did a little feature on their Instagram.
Vintage cars, vintage vibe
Check out the folks at Gassion, who create some really nice automotive content and who don't just focus at the modern supercars, which they prove with this nice pre-war Bentley.
Alpina vintage
Yes, I'm now browsing the internet for one of these.
Another one of them road trip feels
We've said it before and we'll say it again: we miss road trips.
F1 Emilia Romagna Imola GP highlights
As mentioned before: we will not share every race highlight video of the 2021 F1 season here. Unless they're all as exciting as yesterday's race, because in that case: we have to. A great battle for the championship seems to be building up, with Max Verstappen and Lewis Hamilton as the main contenders. And when both start making mistakes, other teams close the gap. Especially when there's rain involved. If you haven't seen this one, you must check this out.
Le Mans Legends
The Mechanists dropped some amazing Le Mans Legends on their feed yesterday.
About the Monday Mashup
Every monday we will give you an overview of what you missed out on last week. We'll collect the best Instagram posts, YouTube video's and other content you might have overlooked. Maybe we'll even drop in a newly released car every now and then, but only when it's a really important one for driving enthusiasts. So grab another coffee, lean back and scroll through the web's best automotive content from the past week.