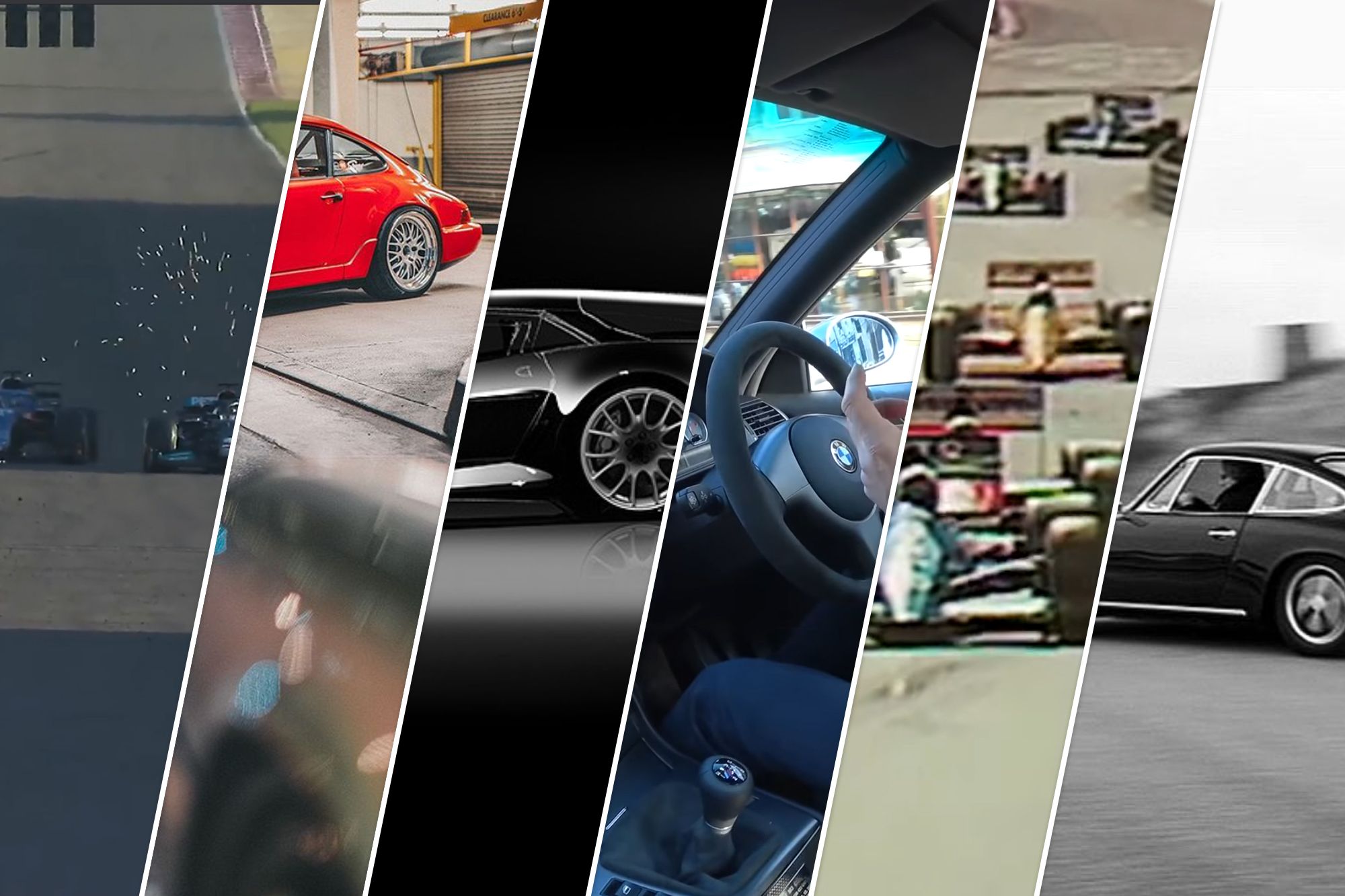 The Monday Mashup is allready in the double figures. Is 2021 flying by as fast as 2020 was? We give you all the social content you missed last week!
Daytona Homage by Niels van Roij Design
Not just a Photoshop, this. Mister Van Roij is the guy who realized the Tesla Model S Shooting Brake, the Breadvan Homage and more. So we'll see this in the flesh within reasonable time, we're guessing.
Lady in Red
Drew posted a great shot of a fiery red Porsche 911 (964). Truly an amazing lady in red.
Fernando Alonso overtakes Lewis Hamilton
Who could have dreamed of this a year ago? We never thought we would see them in F1 cars on the same track again. And we definitely didn't expect Alonso to be quicker than Hamilton. Please let this be a hint of things we can expect in the upcoming F1 season!
Flying your drone through Eleanor
Because, well, why not? Well actually, flying drones on occasion, we can think of a million reasons why not to do this. No matter how often we watch this video, we keep being scared of it crashing into the amazing Shelby Mustang.
BMW M3 CSL with manual gearbox
Fans of the M3 often consider it to be the best M3 ever: the e46 CSL. This limited run of the BMW e46 M3 is loved by many. It's only handicap? The automatic transmission. But Harry Metcalfe drives one in this video with conversion to a manual gearbox. Is it perfect now?
Murray Walker's greatest F1 commentaries
The great Murray Walker past away last week. He was 97 years old. Maybe the name doesn't immediately sound familiar, but if you've watched any old F1 video at all, you probably know the sound of his voice. He was one of, if not the biggest motorsports commentators. Enjoy his greatest F1 commentaries one last time, in this great tribute by the F1 YouTube channel.
Start your week like this
Our friend Joost (@911_hermes) ended his week with an amazing shot of a vintage Porsche being properly used. We hope you fly into this week the way that driver ended his.
About the Monday Mashup
Every monday we will give you an overview of what you missed out on last week. We'll collect the best Instagram posts, YouTube video's and other content you might have overlooked. Maybe we'll even drop in a newly released car every now and then, but only when it's a really important one for driving enthusiasts. So grab another coffee, lean back and scroll through the web's best automotive content from the past week.