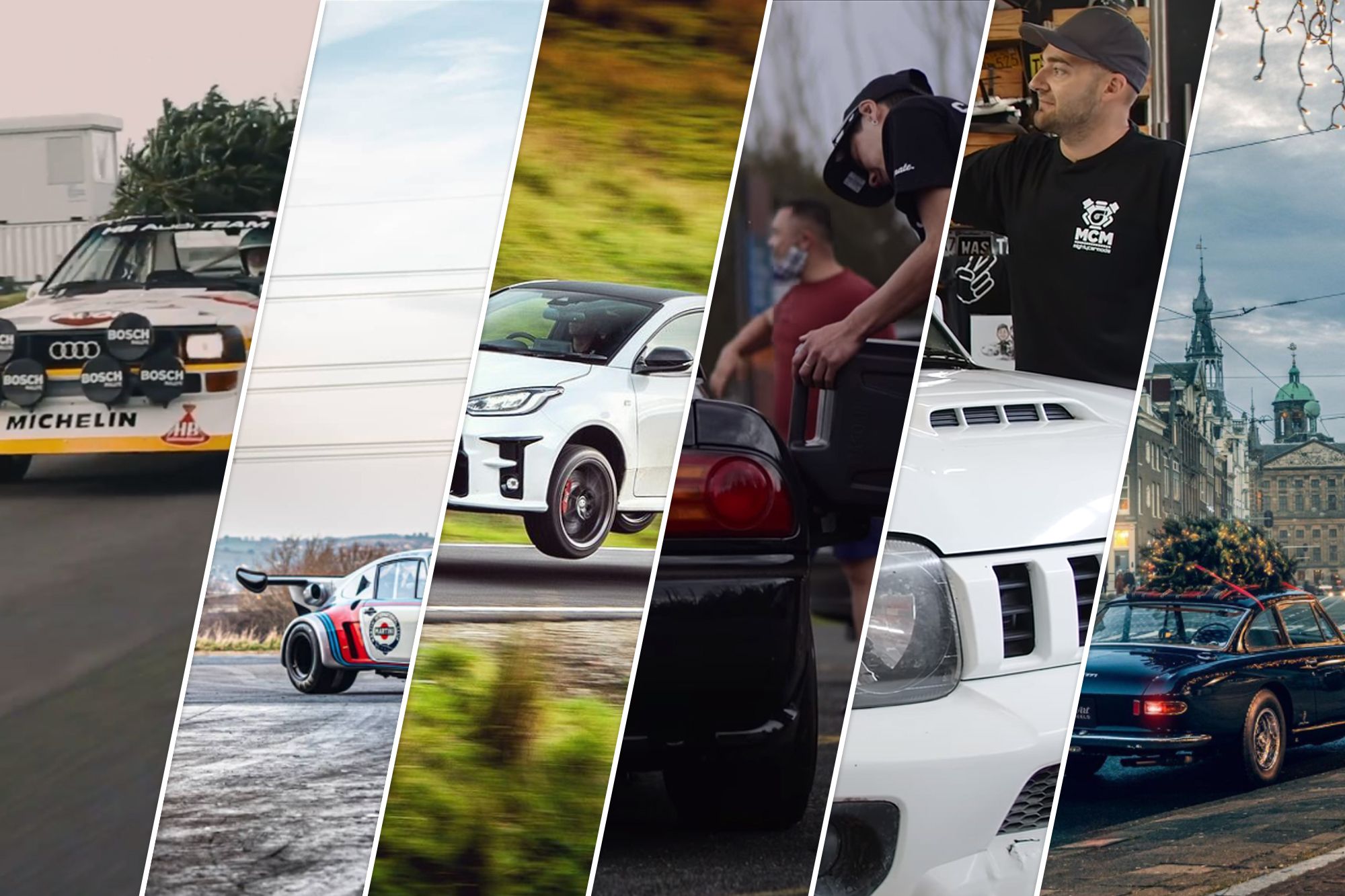 The holidays are coming, so we gift you all the cool automotive content you might have missed last week!
Toyota Yaris GR flying into the new week
This shot by Aston Parrott is pretty fly. Haha, get it? Fly. Ok, enough bad jokes for today (or maybe not). We love that Toyota has come up with the Yaris GR, which is basicly a homologation special for a WRC car that's never going to be used. Yeah, weird story, we might tell it once. Anyway: we can't really think of any car we want to try more. Seeing one fly makes us wonder if we should have Long Jump Olympic championships for cars.
Sunday Hangs x V Spec Performance Open Day
Just a short impression by Hartnett media of a bunch of friends in some tuner JDM cars. We like the laid back vibe of this one, very cool.
Just a Porsche Carrera RSR by Jason Fong
We really like fast vintage Porsches. And we like racecars. So you'll probably understand we like this photo by Jason Fong of a vintage Porsche Carrera RSR.
Mighty Car Mods is going for a Suzuki Jimny
Now you might think an old Suzuki Jimny isn't cool. You are wrong, but you might think that. We know one thing for sure: when Mighty Car Mods enters the game, it's going to be good. We can't wait to see the continuation of this build, but as they say themselves: they have no idea what they're doing, it's all opposite to what they normally do, so it will be fun. We're convinced it will be, in the mean time this is a great time killer.
Christmas tree game nailed with a Ferrari Lusso
We've seen a lot of christmas trees on cars. We have to admit we wanted to have a go at the trend ourselves, but the 911 wouldn't comply. We have some work to do on the roof bar system before we can actually put a rack on it. From all the Christmas trees on cars photos we saw, we probably liked this one the best. It's got style, it's got the right tones and atmosphere and it's not a Porsche 911 but a 1965 Ferrari 330 GT 2+2 Series I, so it's a little more original. Great shot guys!
Girardo and Co. actually winning the Christmas tree video game

Bonus: Misha talks speed records with Koenigsegg
If you don't know Misha Charoudin: you should. He's the number one YouTuber to follow if the Nürburgring interests you even the slightest bit. His channel is full of amazing content about the legendary track, its surroundings, the cars of the rental company he works for, cars from friends and visitors, and so on. He publishes on the daily, so he's serious about this. If you have 'some' time left (almost two hours should do), go check out these two videos below in which Misha talks about setting records with streetlegal cars like the Koenigsegg Agera RS.
About the Monday Mashup
Every monday we will give you an overview of what you missed out on last week. We'll collect the best Instagram posts, YouTube video's and other content you might have overlooked. Maybe we'll even drop in a newly released car every now and then, but only when it's a really important one for driving enthusiasts. So grab another coffee, lean back and scroll through the web's best automotive content from the past week.