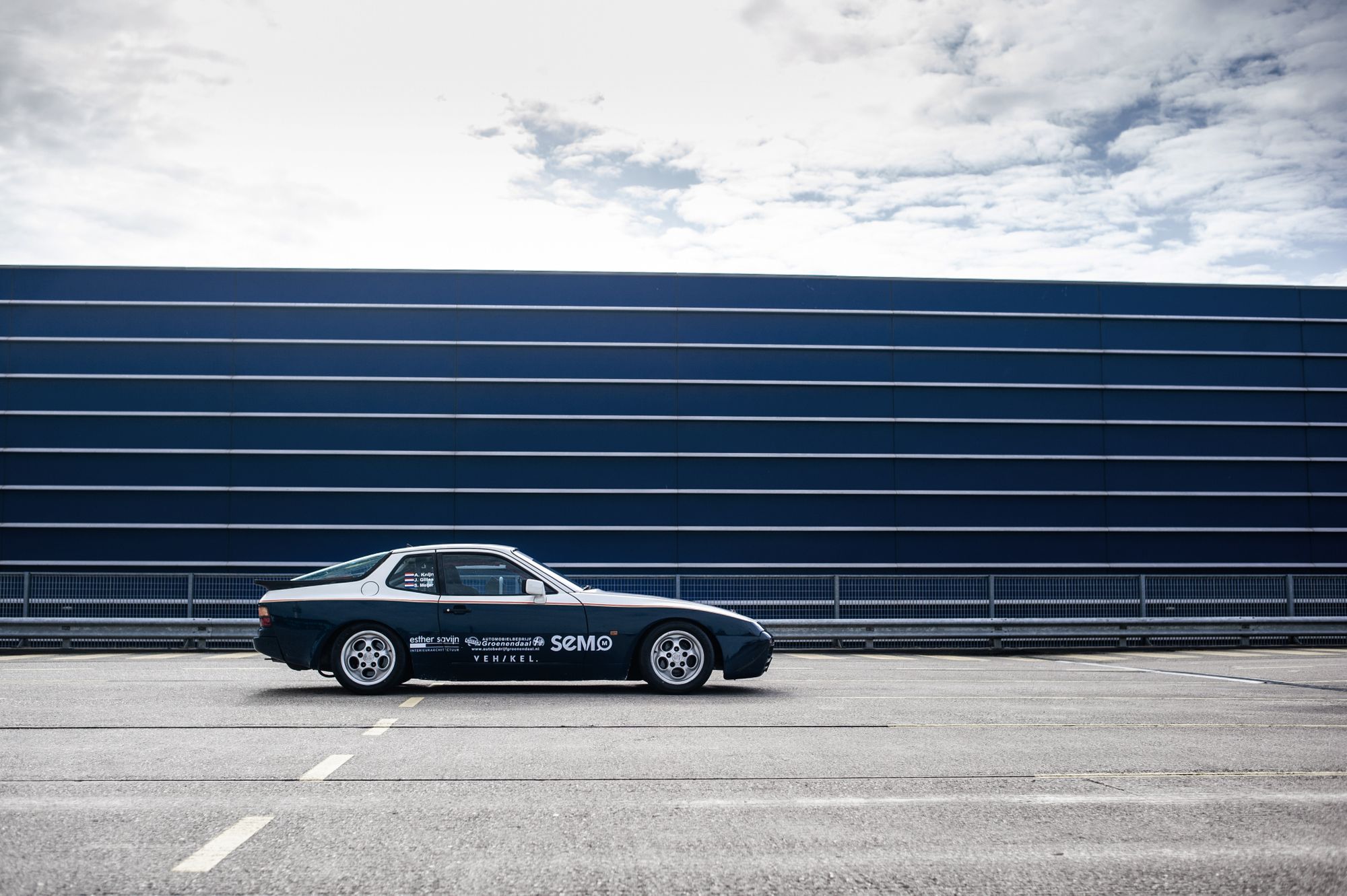 We were discussing affordable cars that could be converted to trackday toys. Porsche obviously came up, but the 911 is an expensive toy, especially when you want to go on track. So, what about a 944?
It's being frowned upon by some of the purists. But who cares about the opinions of purists anyway? So what if there's some Volkswagen in the design, we could not possibly care less. If the 944 would have had another badge on the nose, we would still recommend it! It's a very nice handling car and they are reasonably priced these days. So if a 911 is out of reach, you might not have to give up on the idea of owning a Porsche just yet.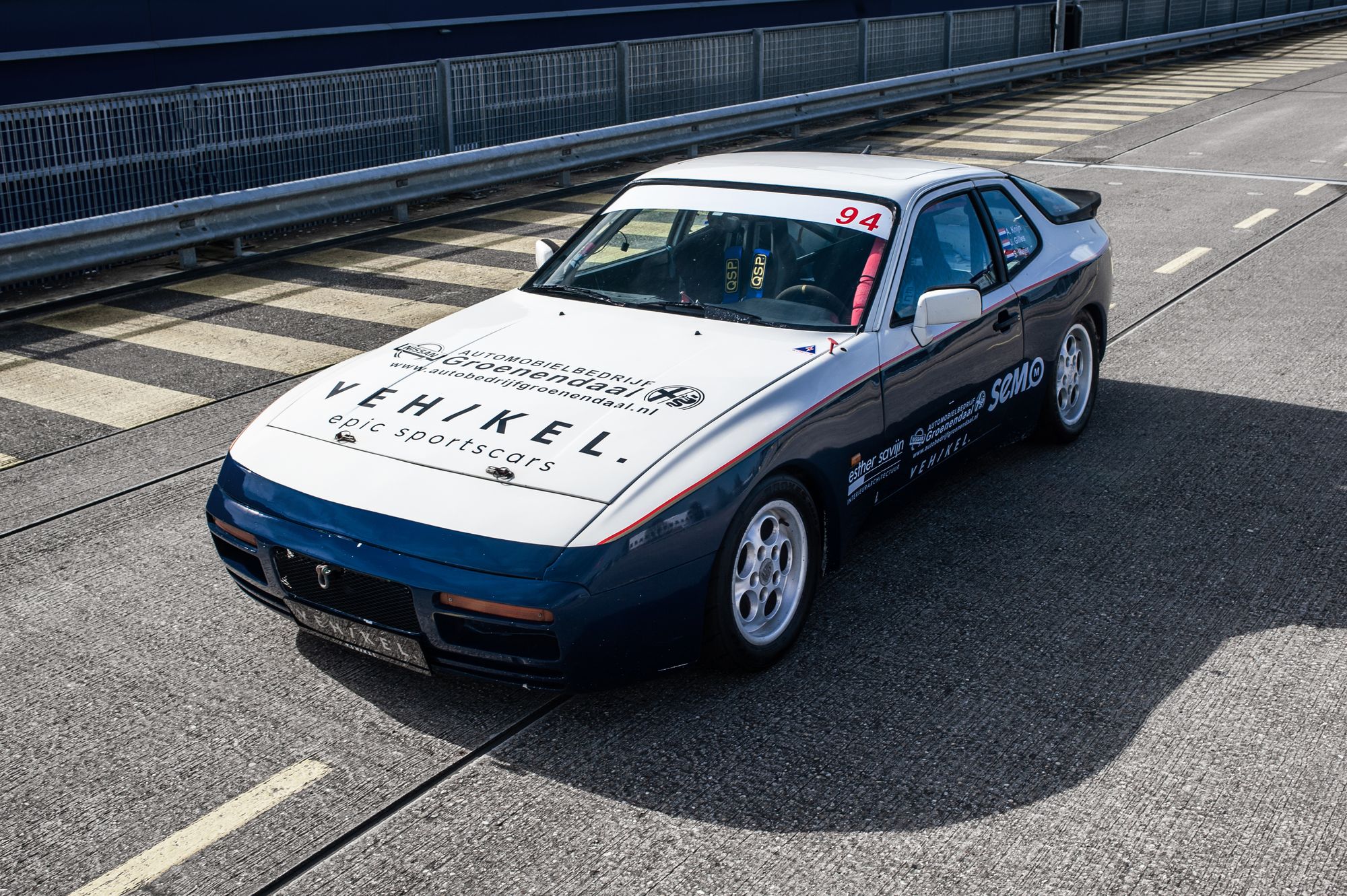 The Porsche 944 is a front engine, rear wheel drive car. It's very much a continuation of the 924, which was in turn a replacement for the 914 and 912. The 2.5 litre engine was basicly half of a 5.0 V8 as used in the 928. But we're not going to bore the hell out of you with all the engine variations and their technical details. If you want those, you can turn to the Porsche 944 Wikipedia page.
What we want to tell you is that it has a very nice weight distribution thanks to its transaxle layout. It's easy to explore its limits, it's quite forgiving on the edge and if you think you know it completely, you can improve on it easily since there's loads of modifications available. Replacement parts are also easily sourced, so if you break something it's generally not too hard to replce things.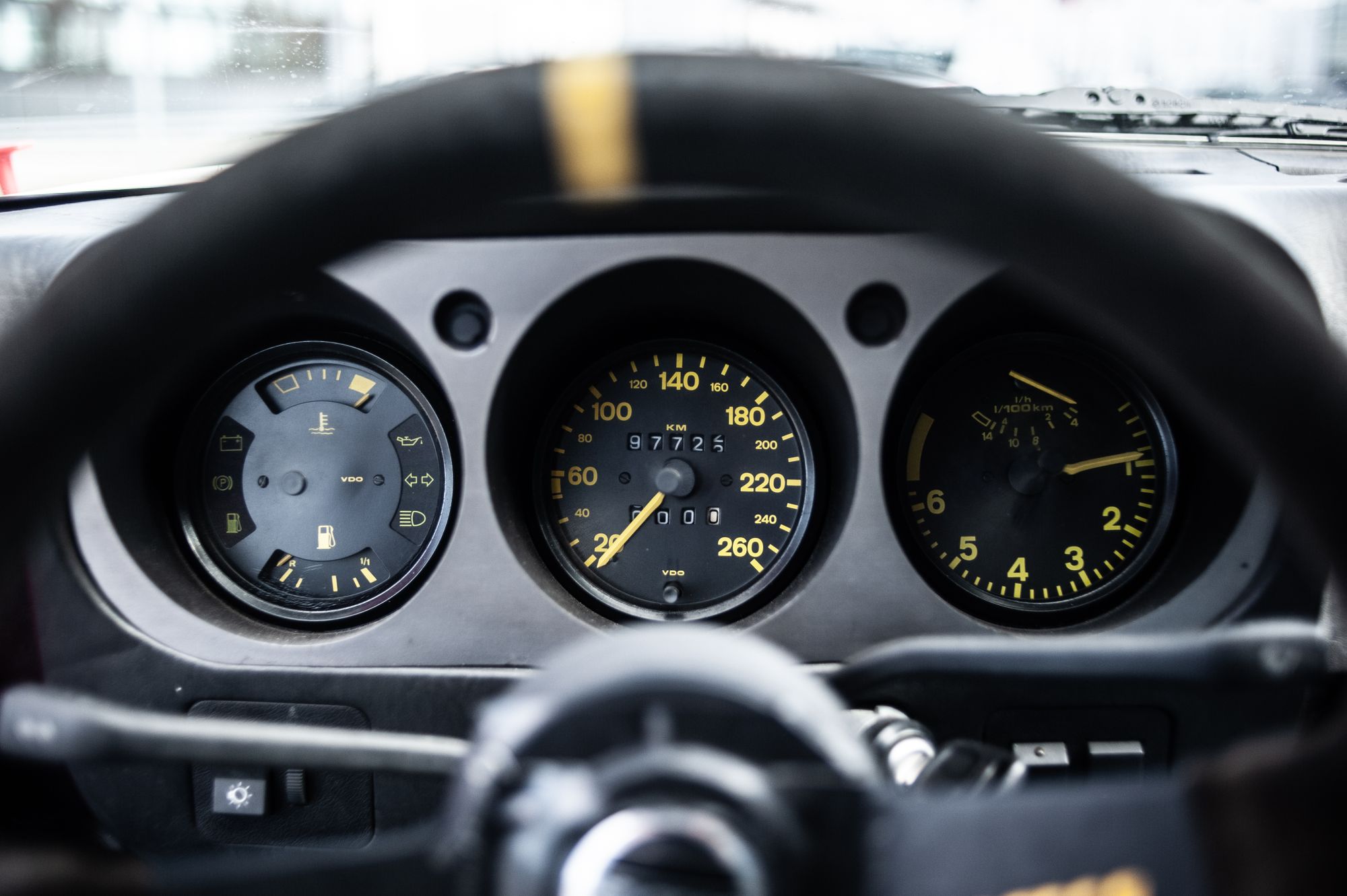 But what really matters is: the 944 is a very nice driver's car. It's agile and it has great stability. We found this fine example at our friends of Vehikel.com which is allready track prepared but comes with a Dutch registration. So you could basicly just get the lighting to work, slap on a new MOT, drive it to the track, do your laps and drive home again. And all that for €8.850,-. If you can find Porsche 911's for that amount of money, please let us know where. We'd like a few of them. Untill then, this would be a great toy to have!