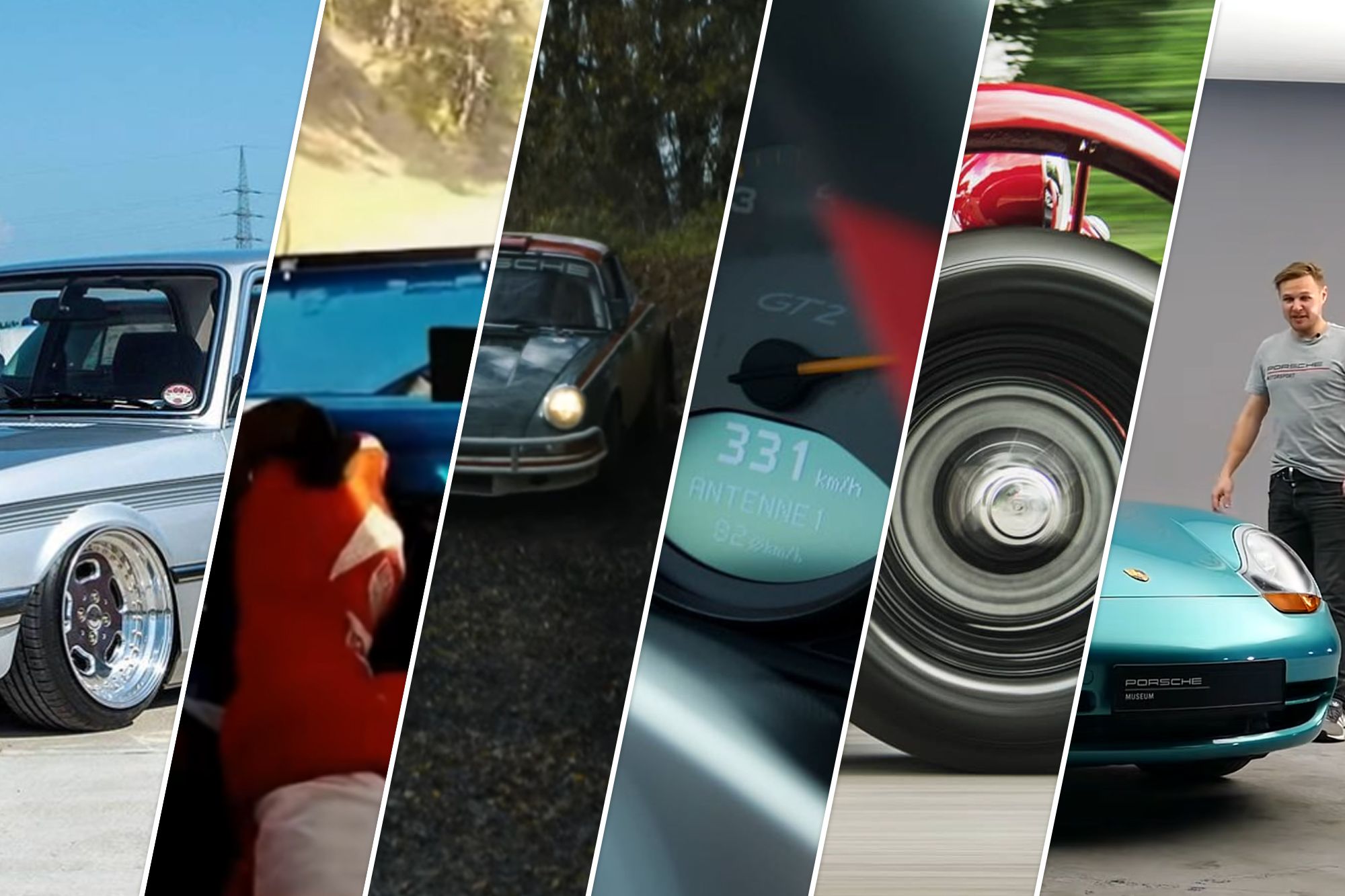 Another week, another mashup. We're giving you all that automotive hotness you missed out on last week because you were to busy doing things. And stuff.
The bulletproof Porsche 996
There's a lot of Porsche here to be shared this week. Technically this should have been in last weeks mashup by the way. We bookmarked it but forgot to include it, so here it is now. This is actually a car produced by Porsche at special request. It has armor all around and we're really curious about the added weight and how it influences the driving dynamics. Check out this cool video by 'That Nine Eleven Guy.
Type 7 shakedown film
Another Porsche post: Safari's, Tuthill Porsche and all that in a video of one of our favorite channels: Type 7.
Fiat X1/9 onboard
So, if you have a 670 kilogram car. Would 320 HP Alfa Romeo DTM engine be sufficient? See for yourself in this spectacular onboard hill climb video. She seems like quite a handful!
Tom shares the dream of Onassis
A little history on the two past years of one of the best Porsche channels out there. Tom is the person behind Onassis and the Sight magazine. He made an amazing video on his brand, his passion, and sharing his passion with other enthusiasts.
Chris Harris shares a memory...
...that got shared with him.
'Love it when @jameslipman pings me an old shot and we try to remember how/when/why. Must have been 2010, during some frantic 997 GT2 RS shoot in Germany. Thing was a ROCKET!'
BMW E21 by Jeroen
BMW E21's are getting rare but remember when everyone was dropping these? Those were the days, guys. Damn, we miss car shows.
James Lipman shoots an Allard J2
This post is cool in many ways. But the sharpness in that detailshot of the wheel rolling (see the 3rd photo) is something else. Amazing.
Lego drops a Porsche 911 Turbo / Targa
We wrote an article about this Porsche 911 Lego release (and why we love it) last week, but Lego later dropped a video too. We love how they made it all look like a proper car reveal.

About the Monday Mashup
Every monday we will give you an overview of what you missed out on last week. We'll collect the best Instagram posts, YouTube video's and other content you might have overlooked. Maybe we'll even drop in a newly released car every now and then, but only when it's a really important one for driving enthusiasts. So grab another coffee, lean back and scroll through the web's best automotive content from the past week.