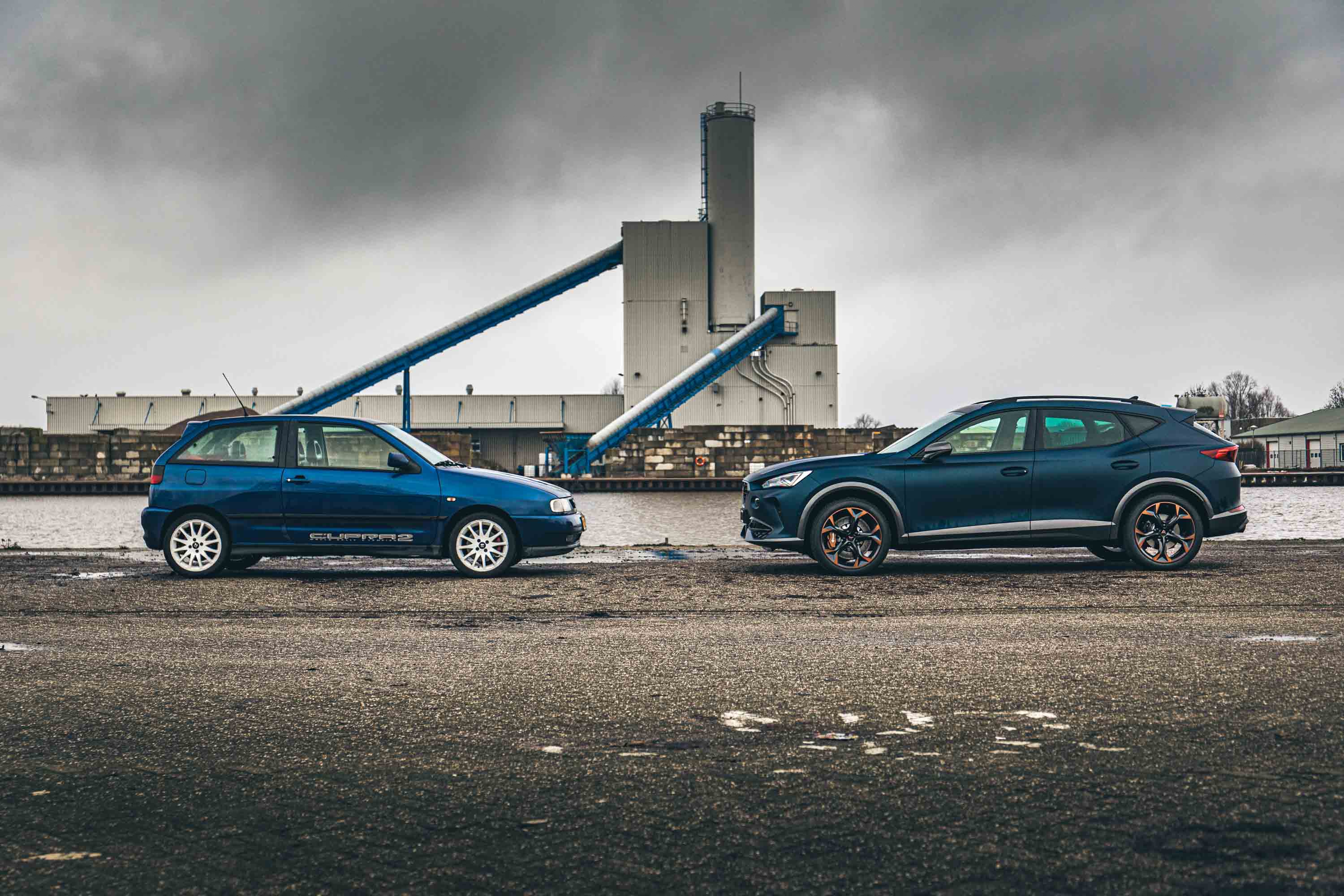 Cupra is a stand-alone car brand these days, but it once started out as a badge on the Seat Ibiza GTI 16V. In this article we'll tell you the full story behind the badge that became a brand.
A few weeks ago we got a message from the PR department of Cupra. Their question: would we like to drive their Cupra Formentor for a few days? Well, why not? It was cold, it was windy and some heated seats and a heated steering wheel didn't sound too bad. But besides that, we would like to know what this Cupra brand is all about. So we picked up the car and entered the world of Cupra for a few days.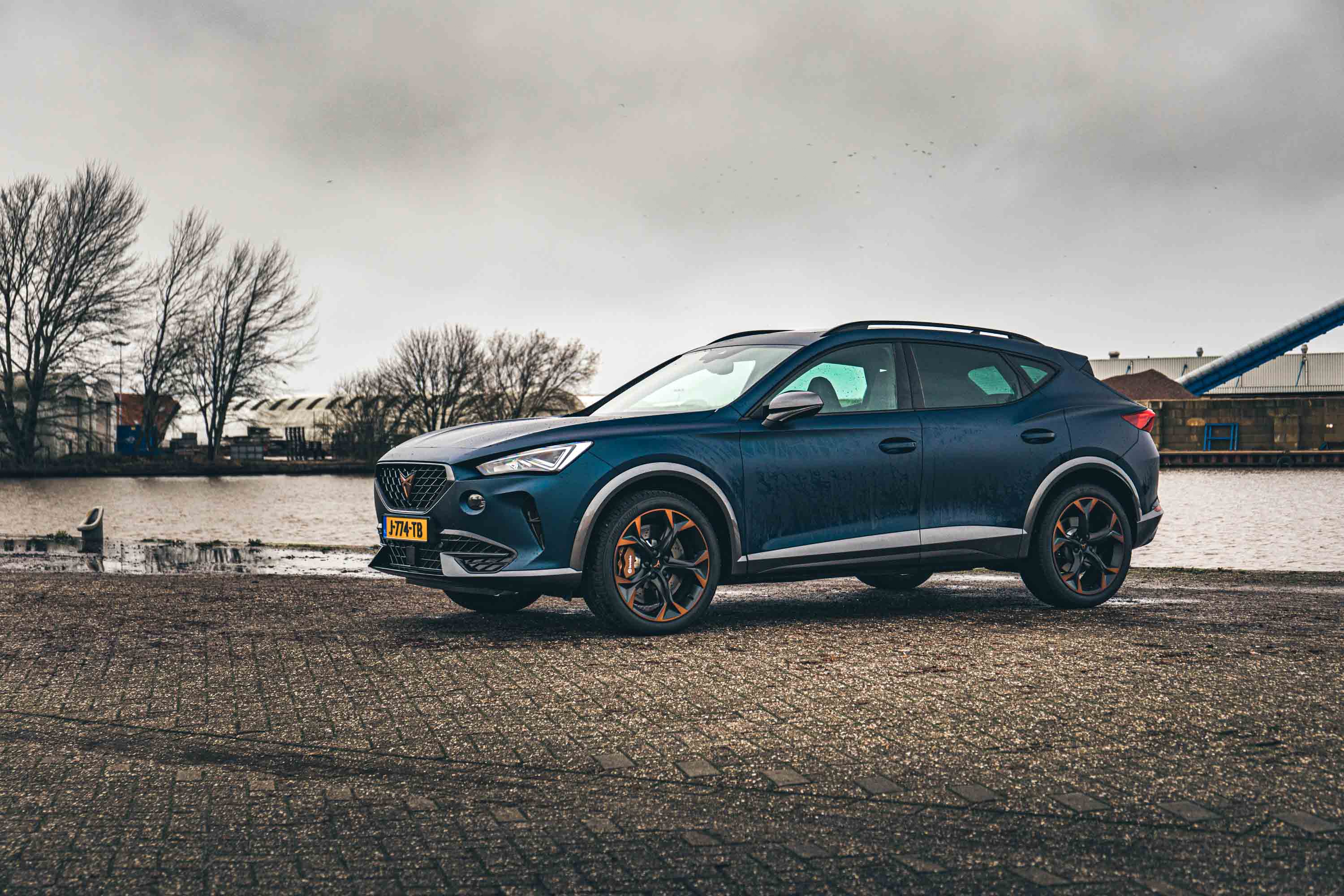 Now, for most of you the Cupra name probably makes you think about Seat and the more sporty versions of their model range. For me, the first association with the brand will always be the Seat Leon Cupra from over twenty years ago. Driving a Seat Leon TDI back in those days as a company car, made me want the ultimate hot hatch version quite badly.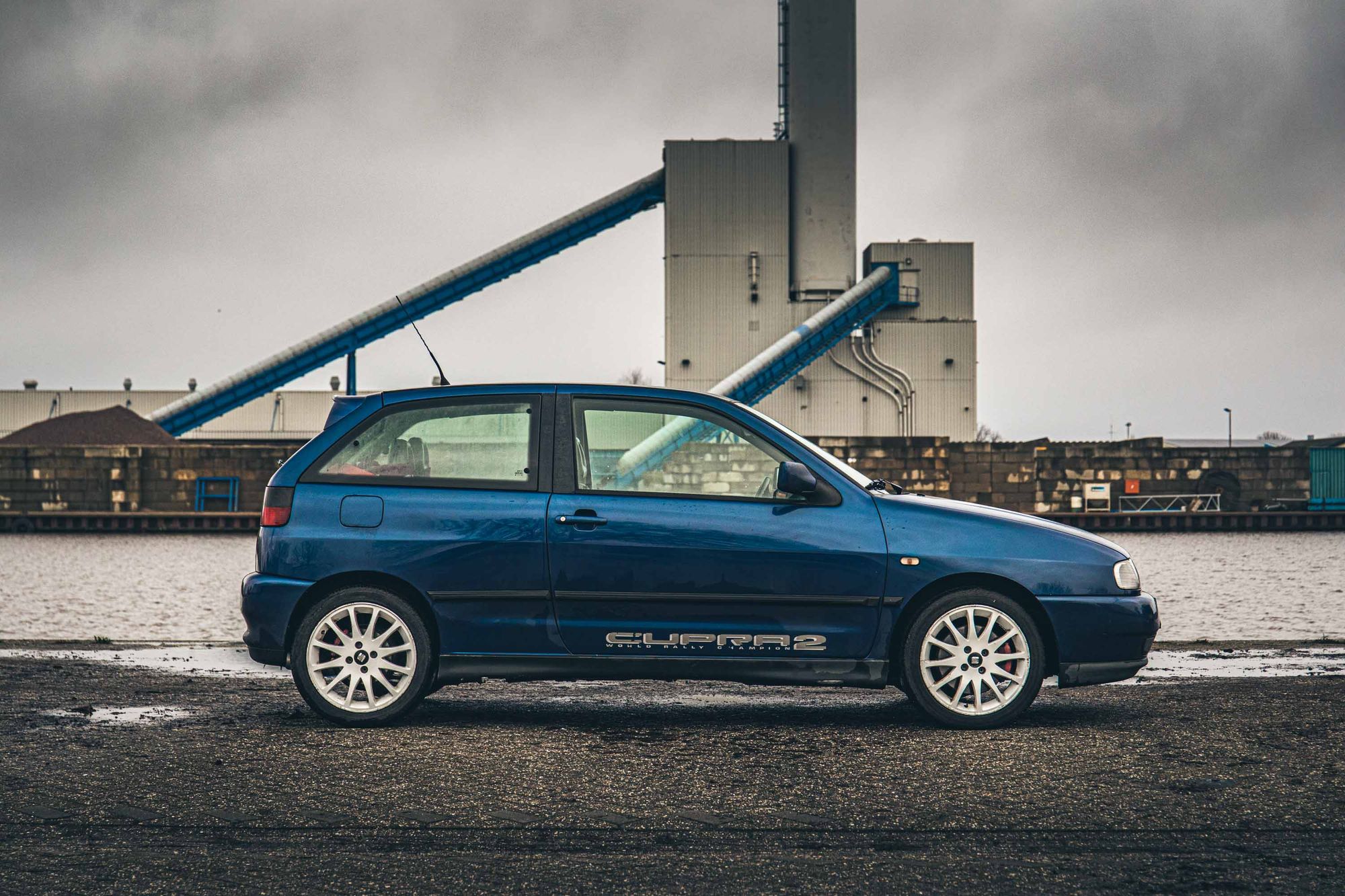 But the history of the Cupra brand for road cars starts even before that, with the Seat Ibiza GTI 16V Cupra in the mid nineties. The kind of car you see in the photos in this article. It was basicly a hommage to the Seat Ibiza Kit Car that was taking part in rally championships around the world.
Cup Racing is literally where the Cupra name comes from. The name was created for the Seat Ibiza GTI 16V road car, to celebrate the success of the Seat Ibiza GTI 16V Kit Car that took part in -and won- the 2 litre support series of the World Rally Championship in 1996. Converting success in motorsport to your road cars was a fairly common trade in the mid nineties. So putting the Cupra badge on a road car was the logical marketing decision to make.
It was actually quite a good deal at the time, basicly being a Volkswagen Polo underneath, but with the 150 horsepower 2.0 Golf GTI engine you couldn't get in a Polo. And it was a bit more affordable than Volkswagen's counterparts as well, something that would become a theme in the years to come.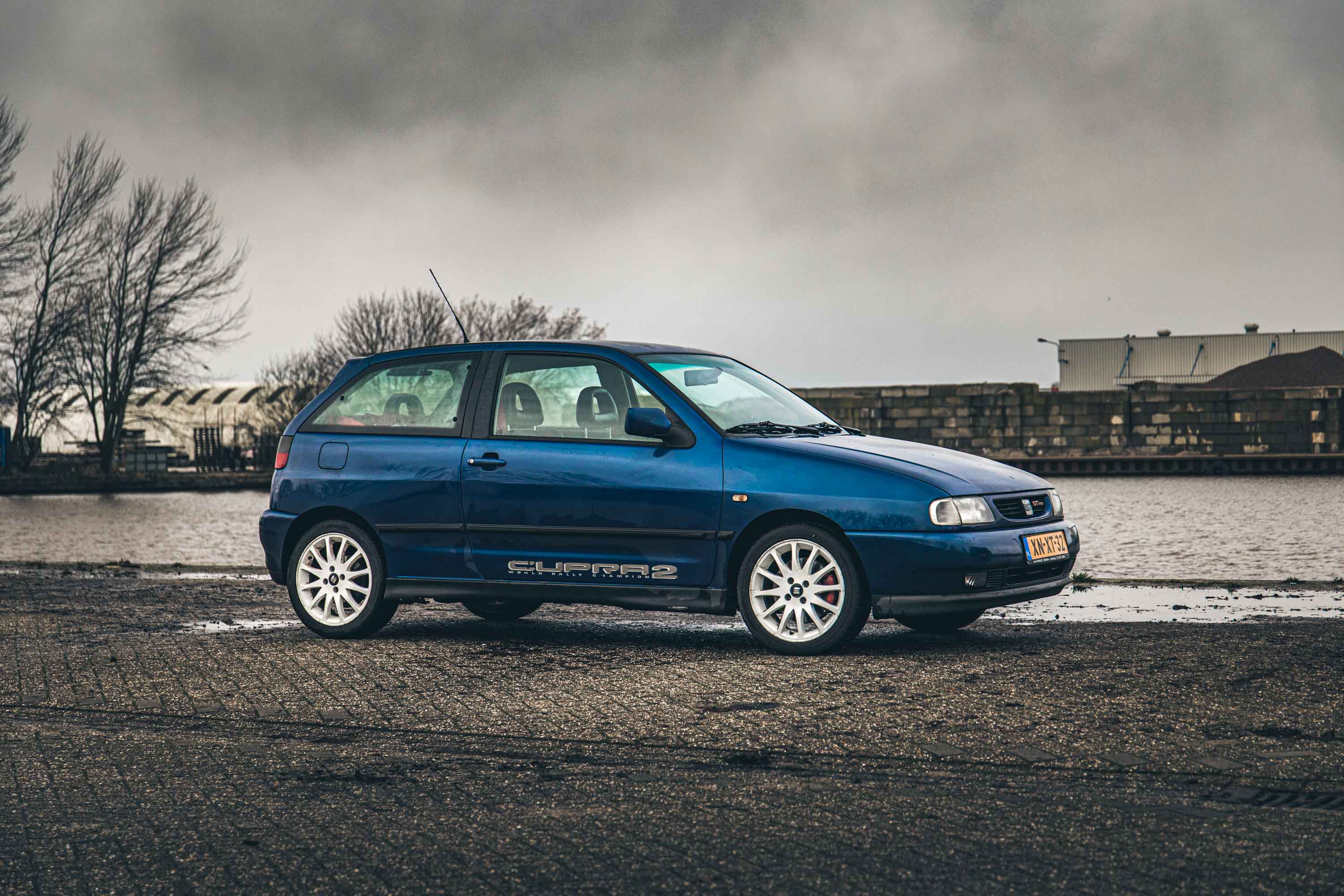 So Cupra was now a thing, being available to the public and the public quite liking it. So what to do next? Well, create more cars with the Cupra badge, obviously! So they slapped it onto the Seat Leon, which got the Volkswagen 1.8 Turbo engine producing 180 horsepower. Once again, it was a fierce competitor to the Golf GTI and other hot hatchbacks of their time. And because there was demand for even more powerful versions, Cupra also introduced Cupra R-versions of their cars.
The ultimate Seat to have a Cupra badge was the latest Leon Cupra R. It had a 2.0 litre TSI engine delivering 310 horsepower. Through the years, Seat has always remained active in motorsports, but their attention shifted to the track and Touring Car championships like the World Touring Car Championship.
2018: Cupra becomes a brand
Seat was looking to give its organisation a bit more leverage and they recognised the heritage and enthusiasm around the Cupra brand could be an opportunity for them. So they started exploring the possibility to make Cupra more than just the badge on the fastest versions of their cars.
In February 2018 Seat announced Cupra as n independent brand. And by doing so they have put themselves in a niche market. They are now a brand one could compare to Citroen's DS or Renault's Alpine: Cupra became a brand selling Seats with another badge for a few years. Seat's Ateca and Leon were rebadged to Cupra Ateca and Cupra Leon. Not really unique in their appearance, it was just that the badge on the nose and the steering wheel were different. The goal: make the buyer feel a little more special. And also: give them some more options to personalize their cars, for a premium price.
But the 'simple Seat rebadging' has now ended. With the introduction of the Formentor the now have a car that is not available as a Seat. Much like DS and Renault, they now have a car that is unique to their brand.
The Cupra Formentor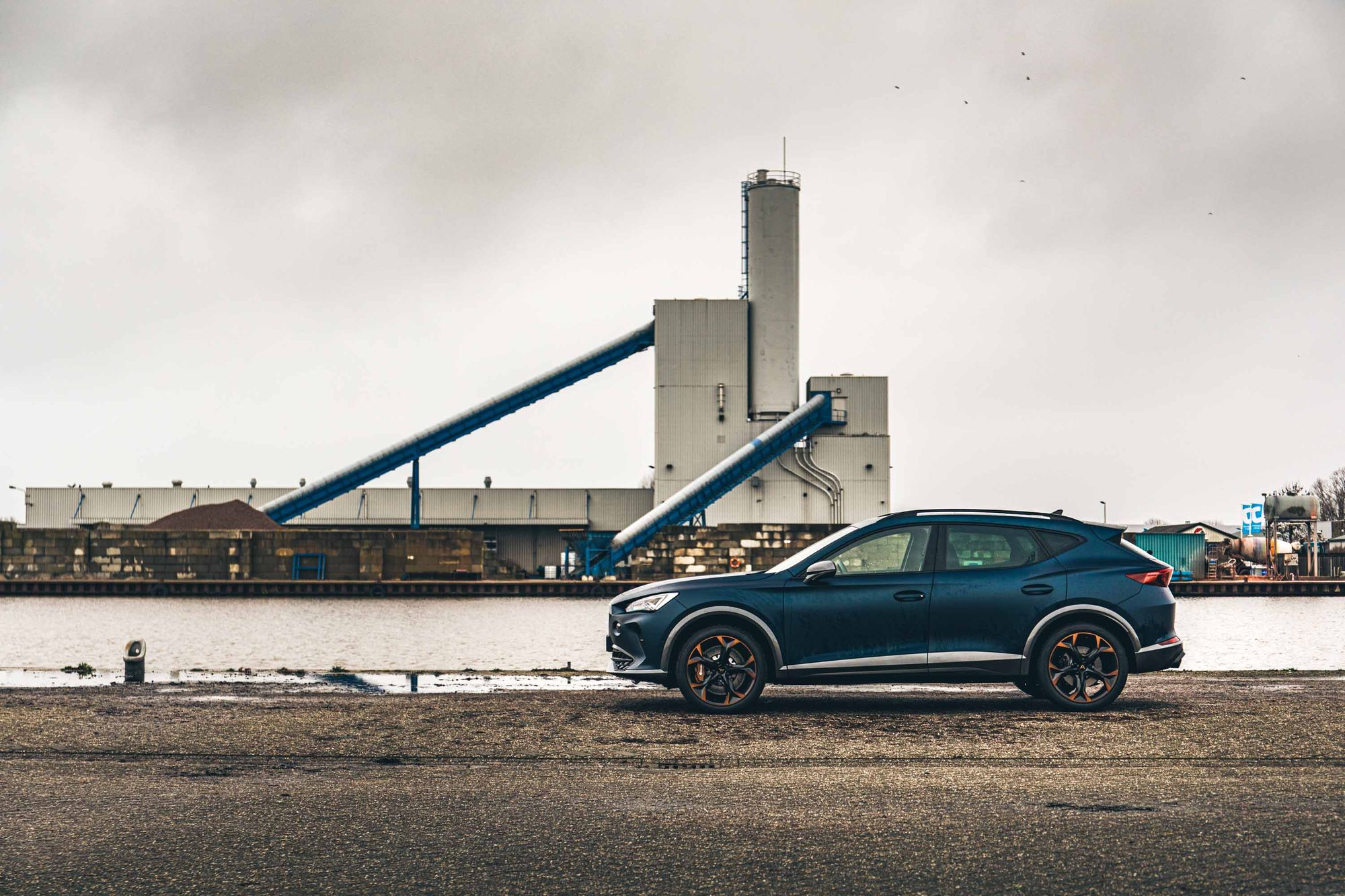 It's called the Formentor, and it's somehow quite a strange car. It's too high to be a hatchback, it's too low to be an SUV and it's even too low to be a crossover. For a car with so much heritage in hot hatchbacks, you would expect something else maybe, but it's what the market wants. The strange thing is: when we picked it up, we found it standing next to a Mii Electric and it seemed to be about the same height. We looked it up, and the difference is no more than four centimetres.
And talking about 'electric' by the way: Cupra will no longer be just about the sports extremes. It's about 'uniqueness, sophistication and performance', so there's two pillars added to the Cupra brand basicly. Which is kind of sad maybe, but it also opens up possibilities, because making just a super fast version of a car that's designed solely for your brand, just isn't cost-effective. This means there will also be hybrid and electric versions of future Cupra cars, starting with the Formentor and also the new generation Leon. Because, yes: Cupra now has it's own model. But yes, it will also keep building very fast Seat cars and rebadge those to Cupra, with all the possibilities of that brand for you to enjoy.
So there you go. It's 2021 and Cupra is an independent brand with an independent model for themselves. Cupra has come a long way from being a sticker on a Seat Ibiza GTI 16V!
We conclude this article with a big thank you to William, who arranged for us to shoot the Formentor with its ancestor. It's hard to find a clean example of the early Seat Ibiza Cupra these days, that's for sure!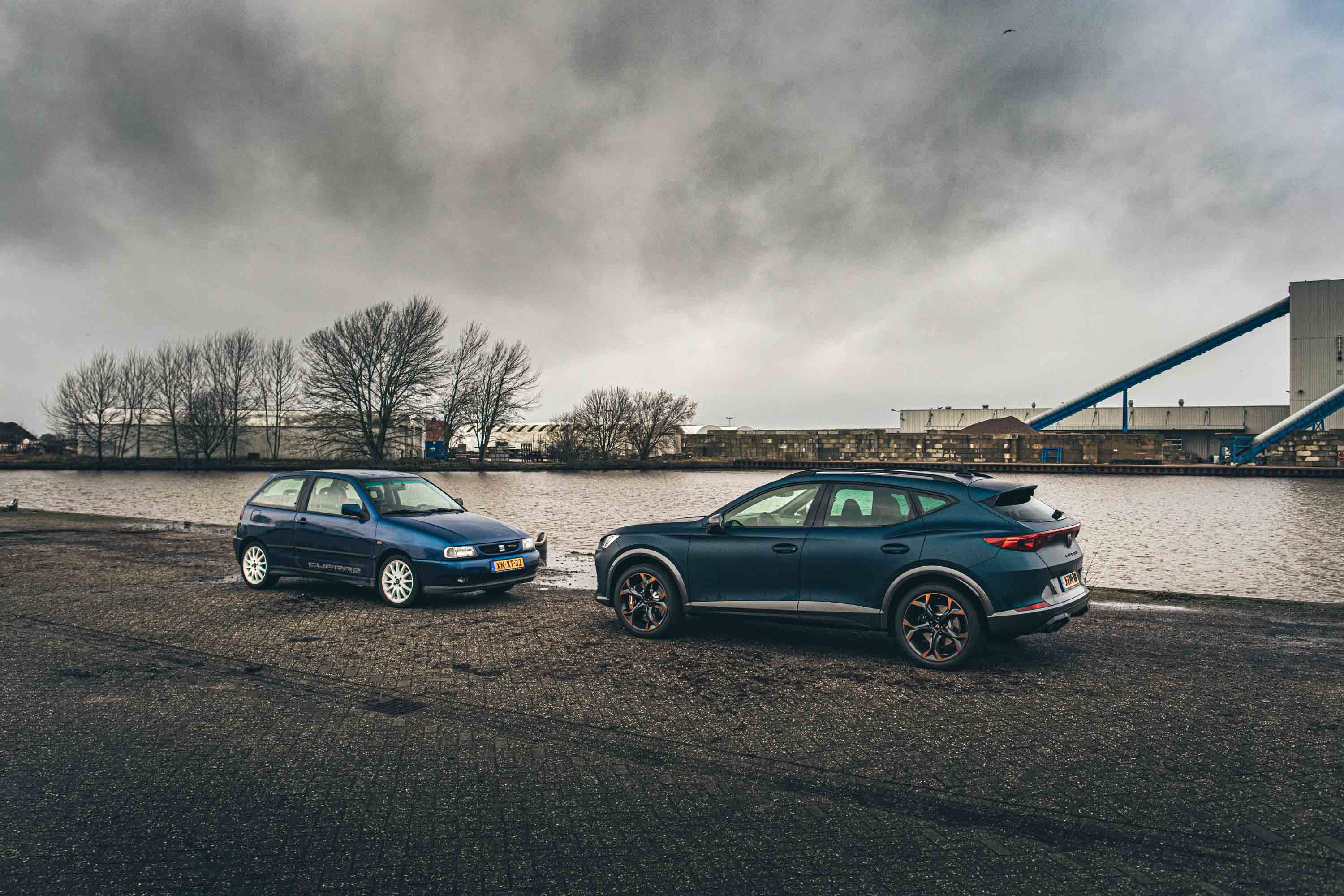 Note: As mentioned, we've driven the Cupra Formentor and we will soon release more about that car. We first wanted to share this background story on Cupra with you. We can tell you one thing in advance though: the Cupra DNA is still there.