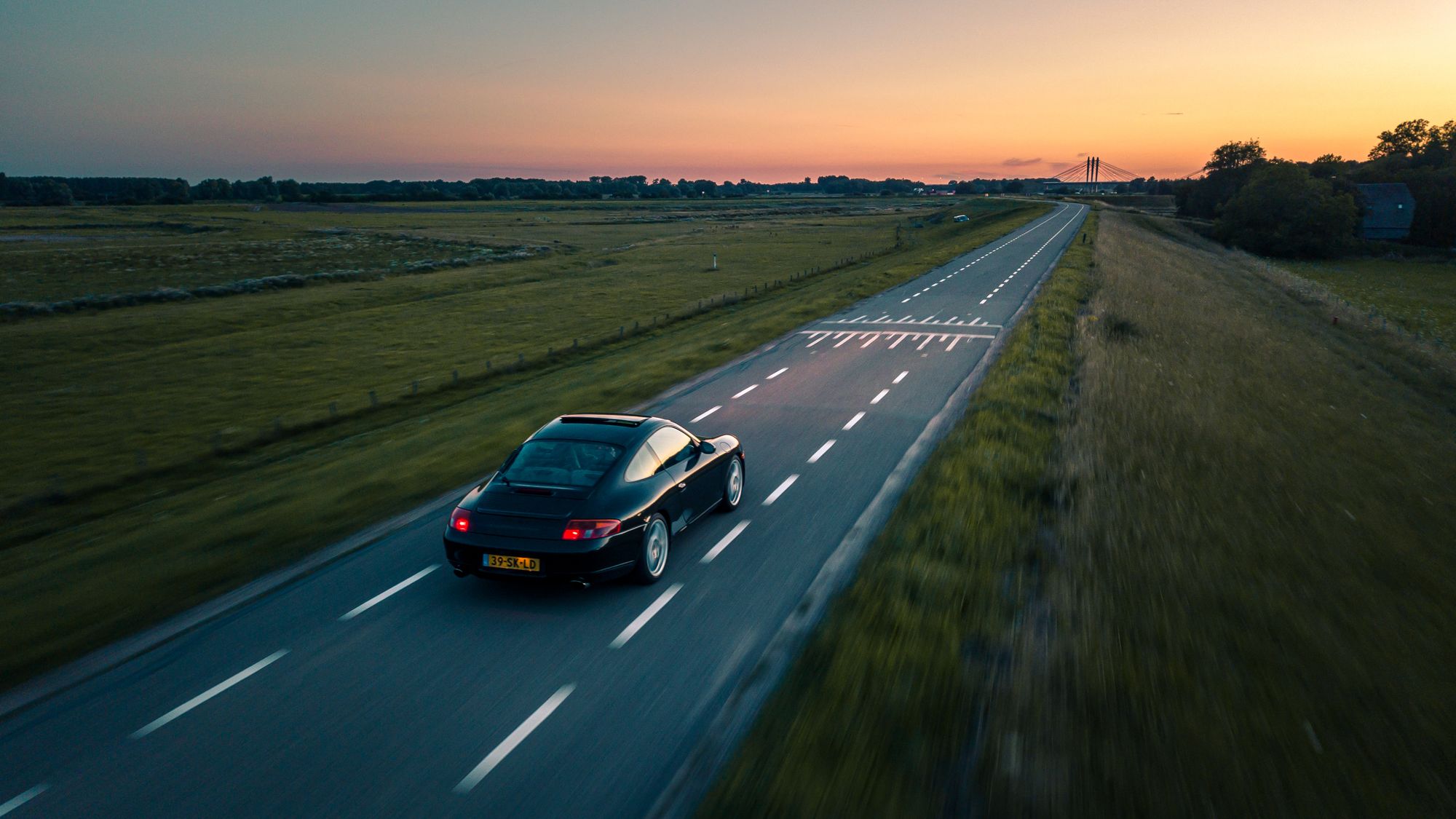 A Porsche 911 is in our pitbox. And it's about time we introduce it to you.
This is my Porsche 911 Carrera. It's a 1999 model in Basalt Black with a Graphite Gray interior and it has the option code 220. And yes, that option code is crucial: it means this little Porsche has a limited slip differential, which comes in quite handy when one would want to go sideways.
But let's handle the basics first: this Porsche 911 is from the 996 generation. This means it is one of those 911's without circular headlights. It's a Carrera 2, meaning it's a rear wheel drive car with 300 horsepower and 350 Nm of torque from the factory. That power is delivered by a flat 6 engine with a capacity of 3.4 litres. The 0-100 km/h sprint should be possible in 5,2 seconds, while my car has the manual gearbox. Oh those good old days, when the manuals were quicker than the automatic gearboxes. The Tiptronic was one of the quickest 'boxes of its time, but it was still 0,8 seconds slower than the manual back in 1999. It also reaches 280 kilometres an hour if you have enough road, but truth be told: I've never seen those numbers on the speedometer. Which is in miles by the way since the car was originally delivered to the United States.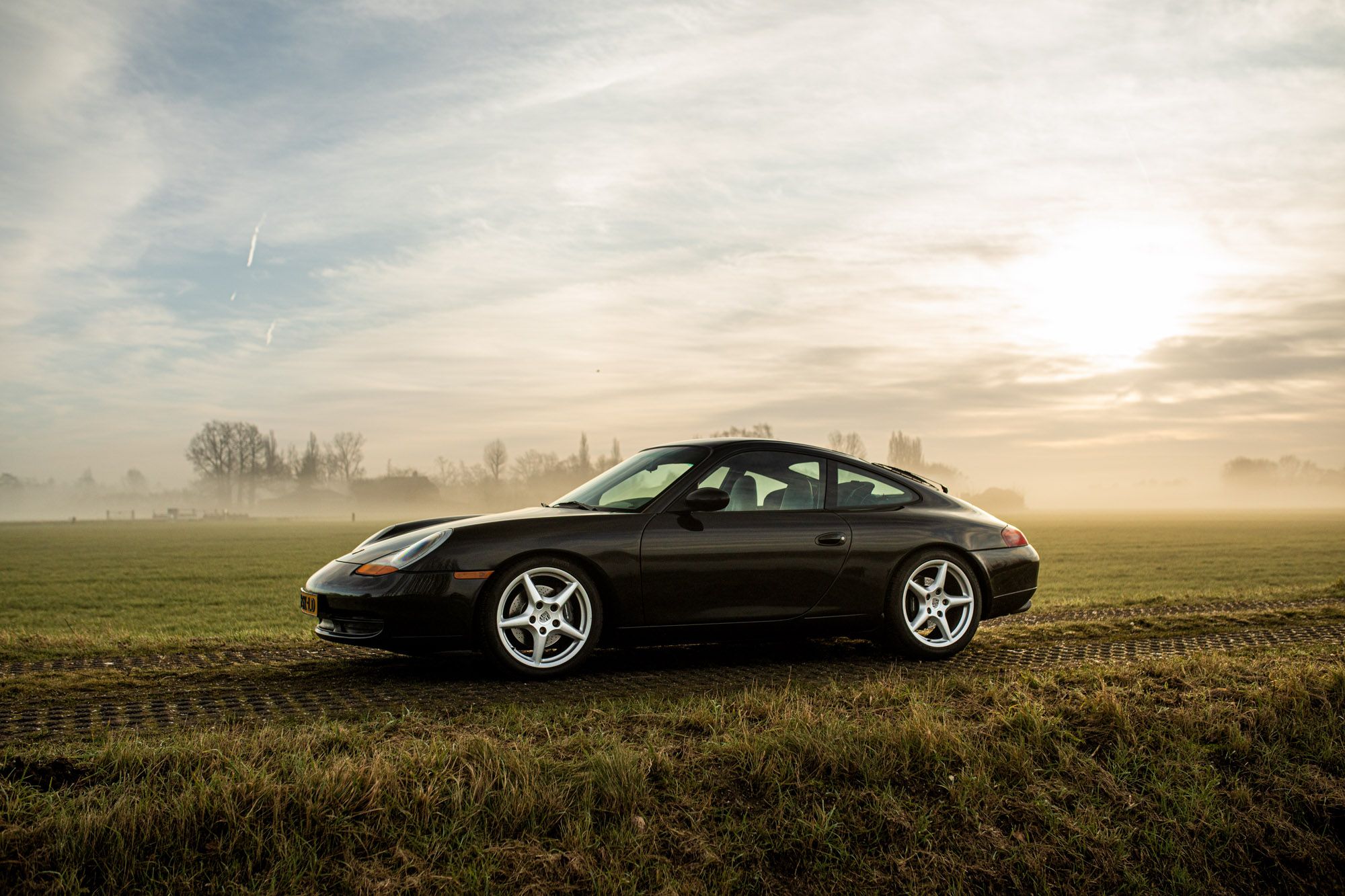 I bought this car at the end of 2019 and it was at that time the lowest priced 911 in The Netherlands, not counting cars with crash damage or other crazy stories. I remember going to test drive the car, not having the highest of expectations. But actually, besides the suspension being a bit tired and some small bits and bobs, it wasn't too bad. There was one thing missing though, the maintenance booklet was gone. Fortunately, with some calls and by calling in a few favors from friends in the Porsche world, I found out it had been well looked after. An inspection at a specialist was done, money was transferred and a Porsche 911 was now in my possession.
Modding and repairing my Porsche 911 Carrera
I will never forget that day. Or actually, I will never forget the feeling I had weeks after that day. It was all a bit surreal, because I never thought it would be possible for me to drive a Porsche 911. But now I did, and it was amazing.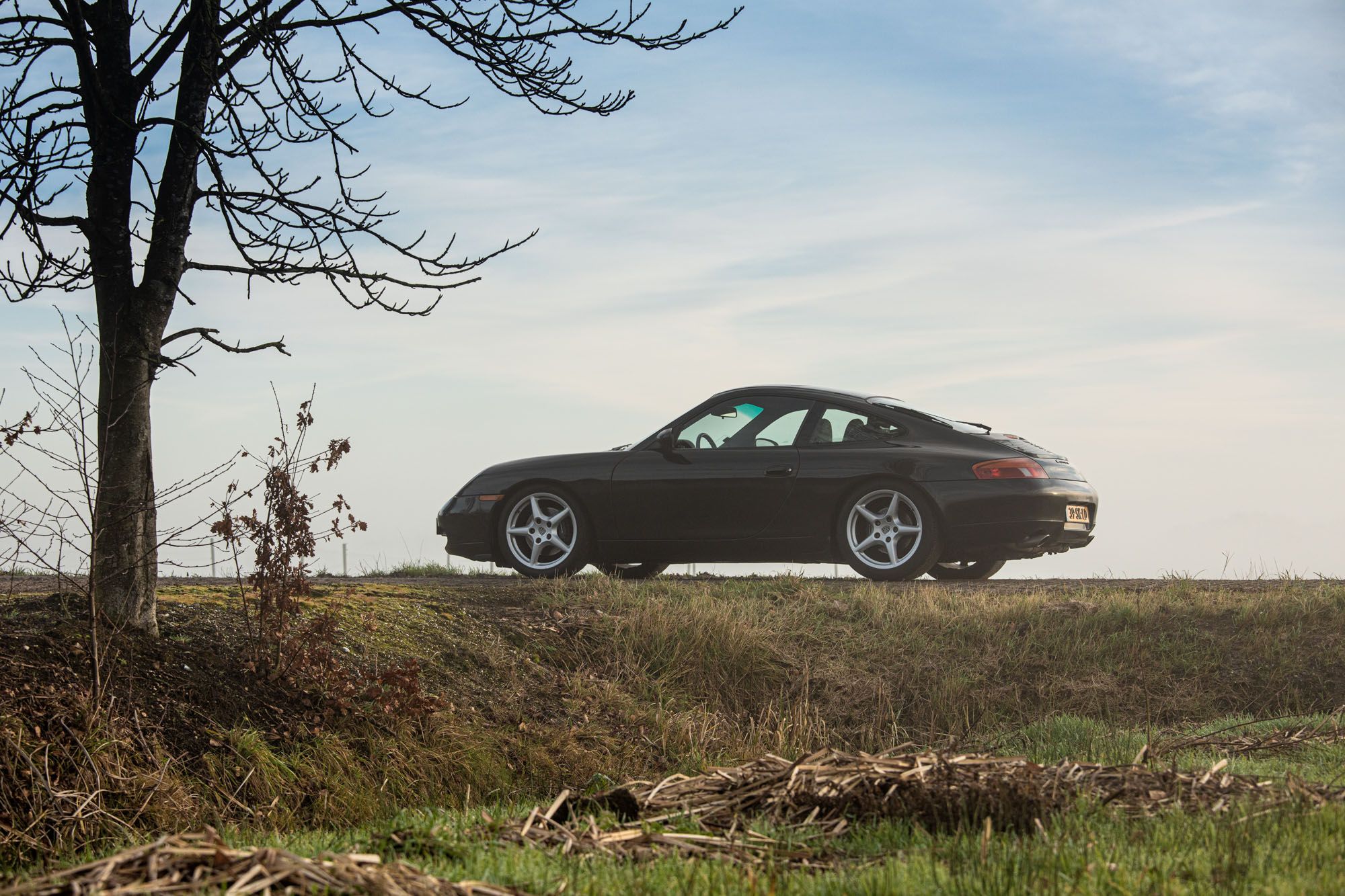 First thing I did, was to change out the suspension. The suspension on the car was too high and too soft. I like cars to be a little closer to the road and I like them to feel firmly planted on the road. I swapped the suspension for AST 5100 coilover suspension with adjustable ride height and adjustable damping. We lowered the car by approximately 3,5 cm in the front and 2,5 cm in the rear. We also realised a little more camber. Besides that I mounted different wheels, which were actually coming from a later generation 911, a 997 Carrera S. It had winter tires back then, which I drove on through the winter before swapping them for Michelin Pilot Super Sports.
I also changed a few smaller things, like the side indicators. They were white, but I like the orange ones better. They match the front and rear lights, which are also equipped with 'gingicators' as a friend once dubbed them. I love my gingicators! I also swapped out some rubber seals like the one around the sunroof and the one around the rear window. Besides that I replaced some plastic bits that keep the latches for the roofbars closed. That turned out to be quite an expensive fix, since it meant I also had to replace a bunch of rubbers and other plastic parts that broke when removing the roof trim.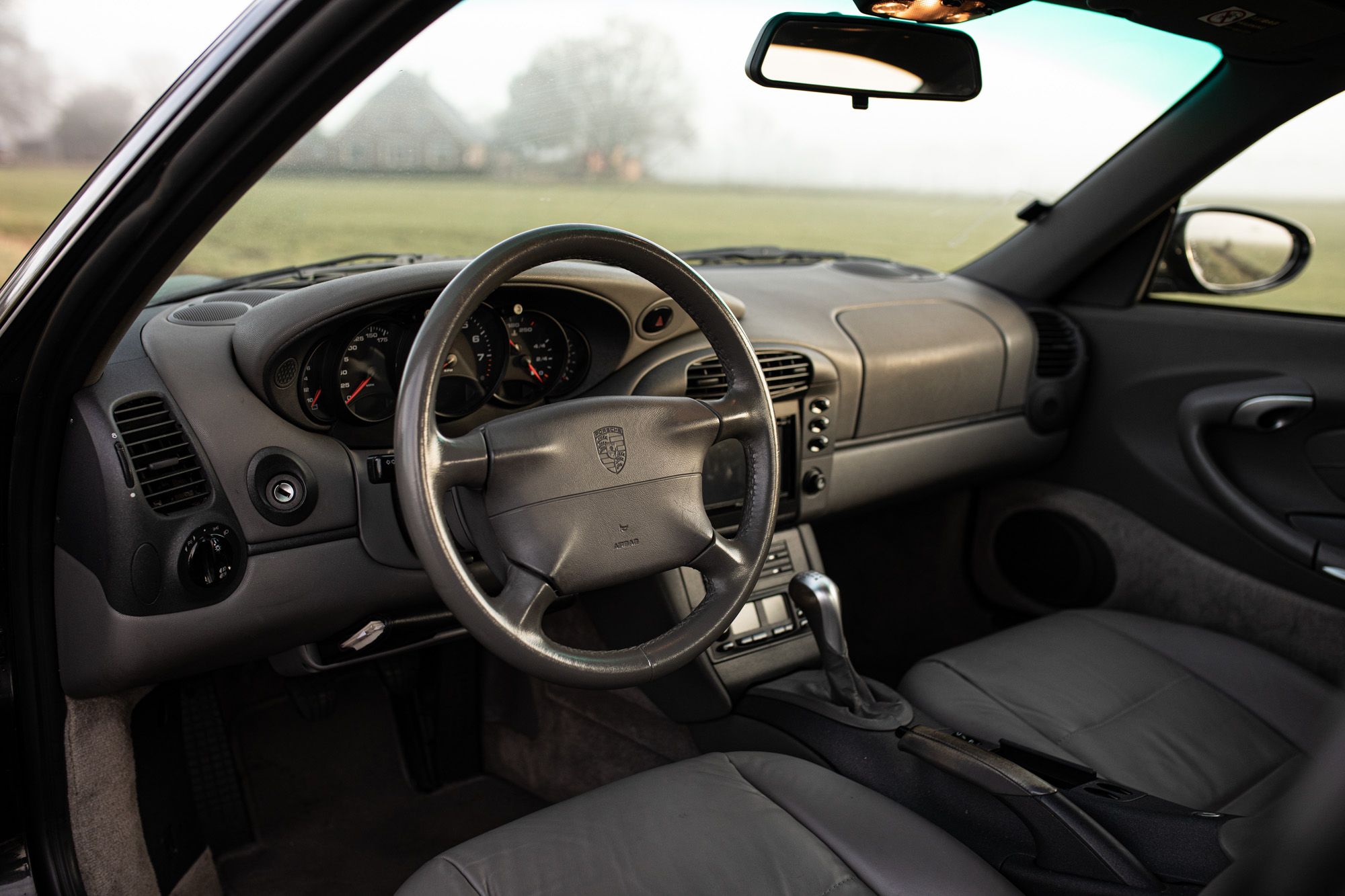 For the engine, I replaced the tired engine mounts for new ones. I'm still considering some harder engine mounts though. The engine moves around notably less than before, but still moves around a bit more than I'd like it to do. It's not something that has to be done right away though.
The OEM, rusted through exhaust mufflers were swapped out for Dansk ones late last year. I also had to replace a faulty magnetic Variocam sensor. Those are expensive, I can tell you. And the man hours that go into that job, wow! But hey, I wanted to own a Porsche 911, so I shouldn't be complaining I guess. And besides that: I've driven 25.000 kilometres with my 911 in a little over a year. I guess you can expect a few bits to go wrong in a 22 year old car, right?
The future of my Porsche 911 Carrera
So there you go, a small introduction to my Porsche 911. Despite it not being the cheapest of cars to keep on the road, I wouldn't want to change it for anything else. If there's one thing I've learned in the past few years, it's that I need a fun car for my daily drives. Because there's no fun in driving a nice road or even a nice corner in a boring car, while knowing you have a way better car to tackle those bits of asphalt in.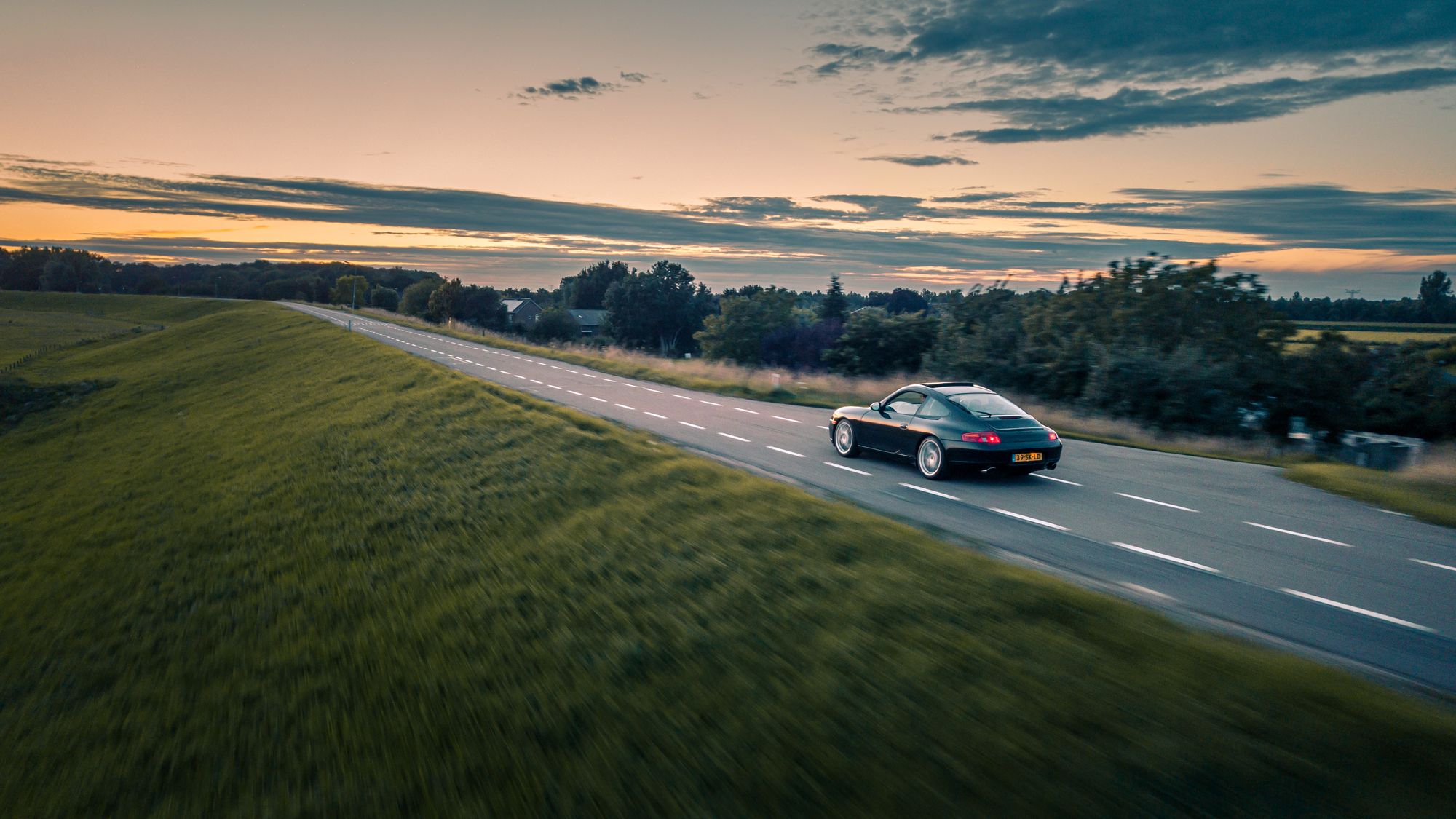 And as with every driving money pit, there will be new mods done soon. I'm preparing a new set of wheels, a re-trimmed steering wheel and some other bits and bobs to personalize the car a bit more. When that happens, you'll see updates here, or on my dedicated Instagram account for the car: @996LAB.
I love this car, and I hope I can keep it forever to tackle some amazing roads in. I've sourced a set of roofbars a while ago, so maybe even family holidays will be held in the future. The lugs that should come out of the roof to screw the roofbars into, are dead stuck though. That might be the next project: to fix that issue. I'll keep you posted.
About the DrivePact Pitbox
The Pitbox was conceived as a place where we could collect all articles about cars we possess. It's a name which obviously has a hook to the place where racers work on their cars. But some might suggest it's also a reference to the moneypits some of these cars are. If our loved ones ask us if this is really the case, we will always deny.
Drone photography: Luuk van Kaathoven
Other photography: DrivePact / Casper Heij