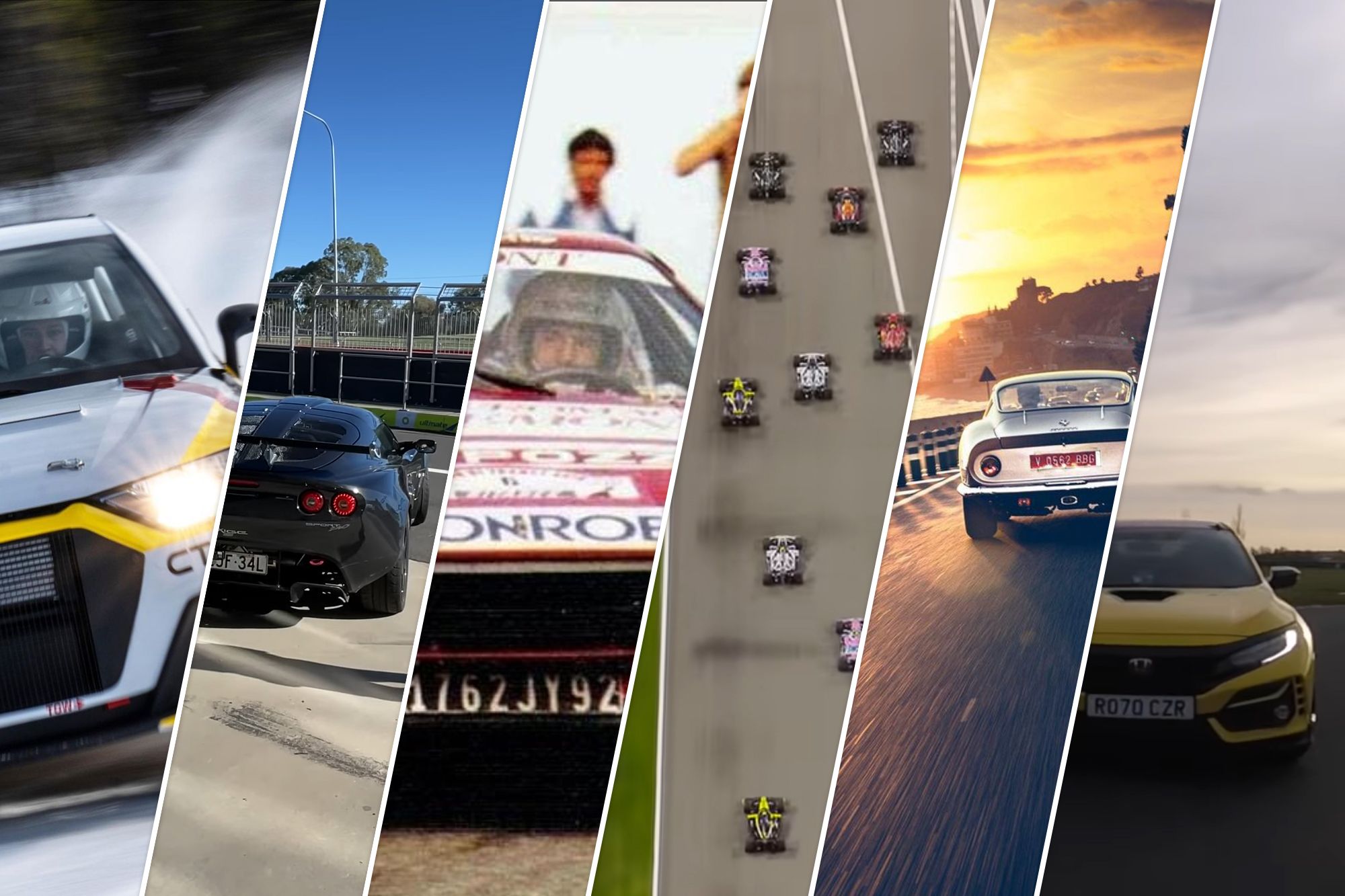 A new Drive to Survive trailer, Audi Quattro back to the WRC and more in this week's Monday Mashup!
Misha drives the Toyota Yaris GR with mods
Wonder if Misha gets a share of the mods sold after this video. Do we get a share since we now shared the influencer video? So many questions!
Mighty Car Mods says goodbye to their Exige
And they do so in style, on one of the most amazing tracks in the world: Mount Panorama in Australia.
Sliding a Ferrari like...
Well, like we only see at @Spaghettidrivers basicly. Love this vintage shot!
Netflix drops Drive to Survive season 3 trailer
A few weeks ago we posted the Drive to survive season 3 first teaser, but now the official trailer is out.
Audi Quattro rejoins WRC?
Not an official outlet of Audi Quattro, but Mattias Ekström is working on something with an Audi A1. We did a little write-up about it too!
Honda Civic Type R Limited Edition quick lap
EVO's Adam Towler takes the Civic Type R Limited Edition around the Bedford Autodrome for one of their quick laps. The Type R once again proves that it might very well be the most underrated of hot hatchbacks now on sale.
Into the gold
We'd hang this on our wall. You can almost hear this picture. Amazing shot by Virgiliu Andone, the man who calls himself @QuickLizzard on Instagram.
About the Monday Mashup
Every monday we will give you an overview of what you missed out on last week. We'll collect the best Instagram posts, YouTube video's and other content you might have overlooked. Maybe we'll even drop in a newly released car every now and then, but only when it's a really important one for driving enthusiasts. So grab another coffee, lean back and scroll through the web's best automotive content from the past week.