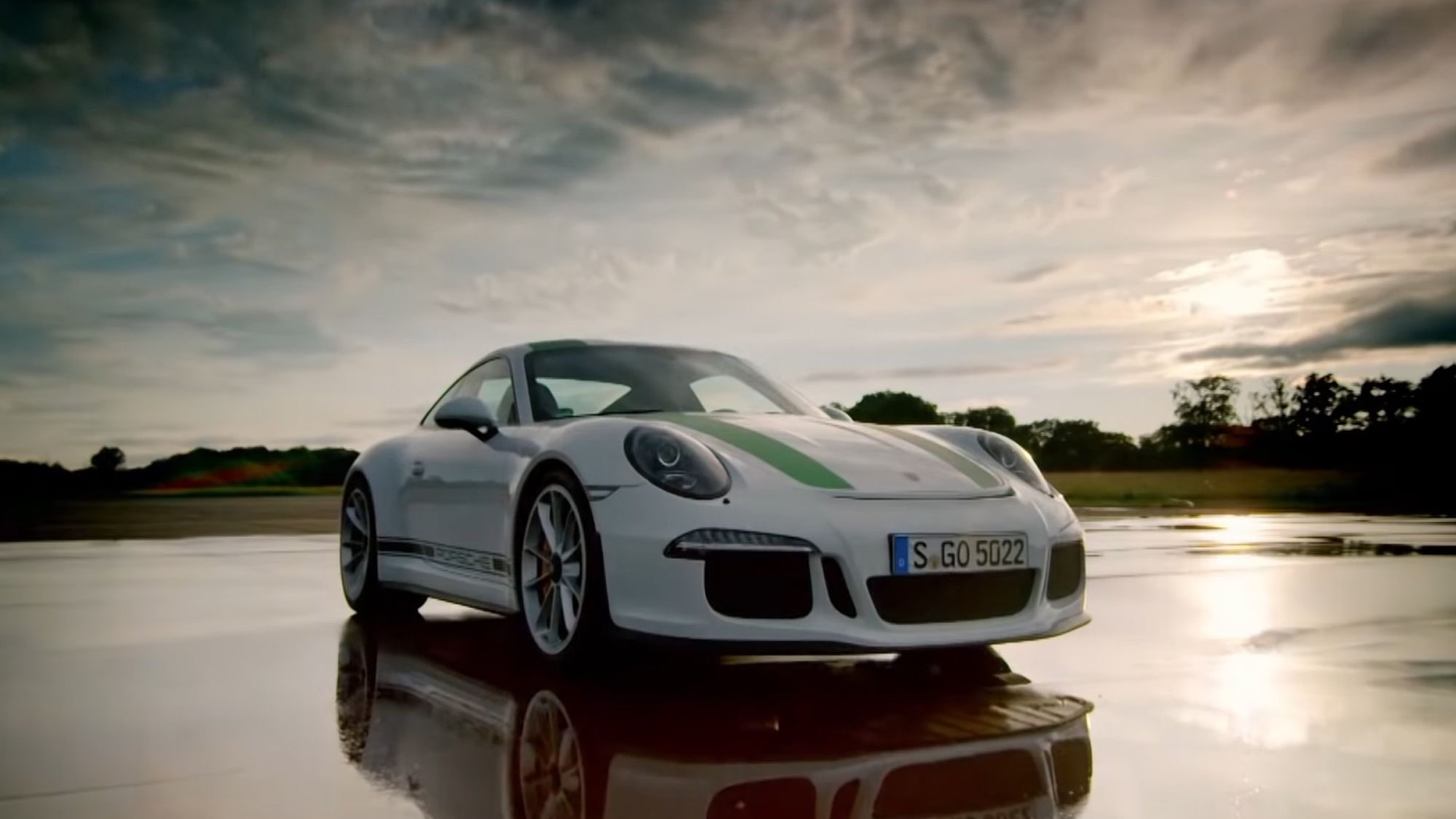 This YouTube Gold is about one of the best cars ever: the Porsche 911 (991) R.
Ask me to choose one specific car for all eternity and it might very well be this one. The Porsche 911R is an absolute end boss of a car. GT3 performance with a manual gearbox and perfect balance. It's a little les harsh than a 991 or 991.2 GT3, has a little more play in it's chassis and is just a little bit more of a raw, pure driving experience. I absolutely f*cking love it and it is on the Top 5 of cars I would like to own. For real.
Top Gear drove it a few years ago when Matt LeBlanc was still on the team of presenters. He likes it quite a bit as well. Awesome stuff, enjoy!
About YouTube Gold
In this returning series we highlight a YouTube video we love. It can be recent, it can be older than the internet itself, but it's definitely worth the watch. It can be a documentary, a short clip, a feature of a car or an onboard around a track. It can be a very expensive production but also a very simple production. Sometimes a dashcam video leaves a bigger impression than a Hollywood production. Either way, what we post in this series is worth your attention in our mind. It's in our favorites and we think it might just make it to your favorites too.
To make it easy, we collect all our YouTube Gold featured videos in a public playlist on our channel. Go check it out, and while you're there: give our channel a follow and, if you please, set the alerts for new videos. We'll be posting stuff there you will not want to miss.