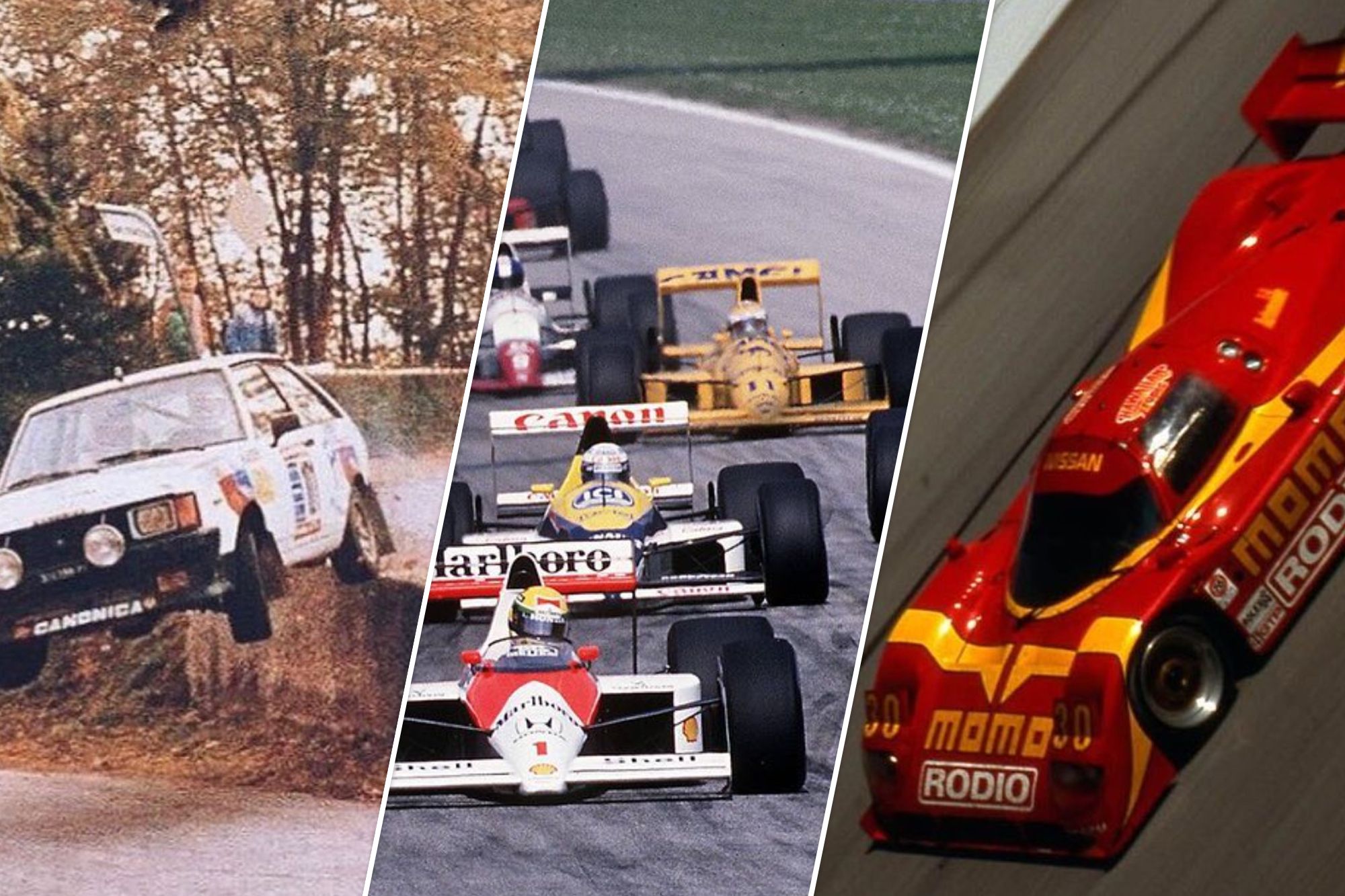 In this weeks #ThreeToFollow we advise you to follow these three accounts focusing on vintage racing.
We love racing, it's the ultimate form of driving in the end. It's pushing yourself and your machine to the maximum. Exploiting all the capacities and talent to be faster than everyone else. This week we want to share some of our favorite accounts with vintage racing content. And yes, we also share some of their amazing uploads, obviously.
Historic F1 Daily
The first one we want to share with you is all about what most consider the pinnacle of motorsports: Formula 1. We'll be honest: we have less love for this class nowadays than we had before. Not to talk down on any of the current F1 drivers, but the sport has become a bit boring. We still watch it, sometimes it is spectacular, but we would like a little more excitement in the championships please. Right now it feels a lot like the 'It's 20-some races in a year and in the end Lewis Hamilton wins'-show. Don't get us wrong: Hamilton is an incredibly skilled driver and his performance is absolutely superb. But the news earlier this week of him signing for another year (or two) with Mercedes AMG F1, is some of the worst news we heard in a long time.
No, we'll settle for the old days. The days of screaming V12's. Tobacco liveries (and we don't even smoke) and proper characters running the sport. It's exactly the sort of days this account reminds us of. Some of the best posts by Historic F1 Daily on there, below:
Vintage Racing
The second one in this weeks Three To Follow has quite a fitting  for this article. Te name: Vintage Racing. This one is a little bit more of a mix. There's some other sports to be found here as well. Some motor racing, some lifestyle stuff, but it's all in the same spirit. We love their content.
Classic Livery
The last one might be our favorite one. The account of Classic Livery shares loads of vintage race cars, but it's always a few posts with the same livery across different cars. It's great, because we love vintage race cars. But they get even better with vintage liveries on them. Iconic color schemes of cars racing on iconic tracks and in amazing rallies around the world, have created images that will be imprinted in our brains forever.
Often we don't know the exact car and model. Often we talk about a 'Marlboro F1 car', 'Rothmans Dakar Porsche' or 'Martini Alfa Romeo'. Or what about a 'BASF BMW M1' or a 'Silk Cut Jaguar'? You probably have images with all of these descriptions. It's exactly that what is shared so well by Classic Livery. They bring us right back to those childhood memories.
We hope you enjoyed this week's Three To Follow!
About Three To Follow
Each week we highlight three of our favorites on social media. Favorite what? It can be anything, as long as there's a social media account attached to it. It can be three artists, designers, photographers, journalists, brands, drivers, maybe after market companies or destinations: it really can be anything. We always select three accounts we like within a theme. Three accounts we think are worth a follow. Enjoy!