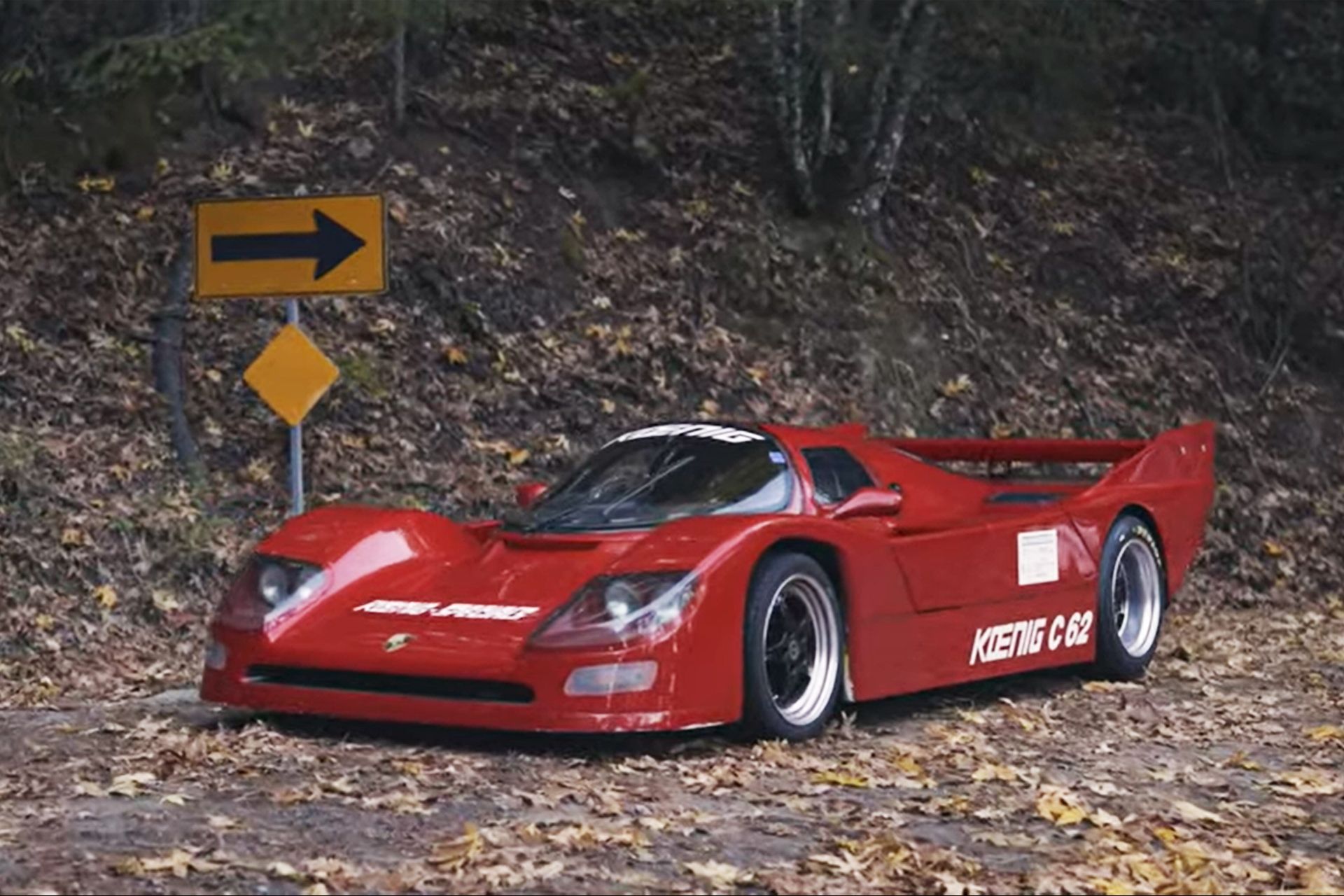 This is a Koenig C62 based on the Porsche 962. In short you could call this a 6 times Le Mans winning prototype with a license plate. Interested? It's for sale.
No, this is not a kitcar. It's not some strange conversion based on a Volkswagen Beetle. This, is the real deal. Koenig took an actual Porsche 962 racecar and made extensive adjustments to make it streetlegal. And that, my friend, is what you're looking at here. It's mental. It's crazy. It's absolutely bat shit bonkers. We love it.
So in the eighties and early nineties, Porsche absolutely dominated Group C prototype / IMSA racing with the Porsche 956 and its evolution the 962. They were fast, reliable, quite fuel efficient (for a prototype racecar, in the eighties) and besides that they were very fast. Also, they were fast. Anyway, by being fast and not breaking down too much Porsche basicly managed to win a lot of races with these cars. Did we mention they were fast?
Koenig
Porsche didn't want to build a street legal 962 but Koenig, a small Munich based company, decided to convert some of the 962's for street use. They had quite some experience with racing these cars. The conversion to street legality is more comprehensive than you might think. For instance, no body panels are interchangeable with an actual Porsche 962.
Headlights and fenders were raised to meet German regulations and the floor had to be redesigned for aerodynamic reasons. There was also a luggage compartment added, and there was a plexiglass rear lid designed for light maintenance. For full maintenance the full rear shell could still be removed.
The engine is a 550 wheel horsepower, 3.4 litre air cooled flat six. It has Motronic fuel injection and individual throttle bodies and is mated to a 5 speed manual gearbox.
Koenig planned thirty of these beasts, but only built 3. This is the second one, which originally was sold to Japan in July of 1991. It didn't rack up a lot of miles there. It stayed in Japan until 2019 when it was shipped to its current owner in the United States. It has 2.502 kilometres on the odometer.
The video below shows you everything you want to know about this beast. Oh and this Koenig C62 Porsche 962 is for sale too!