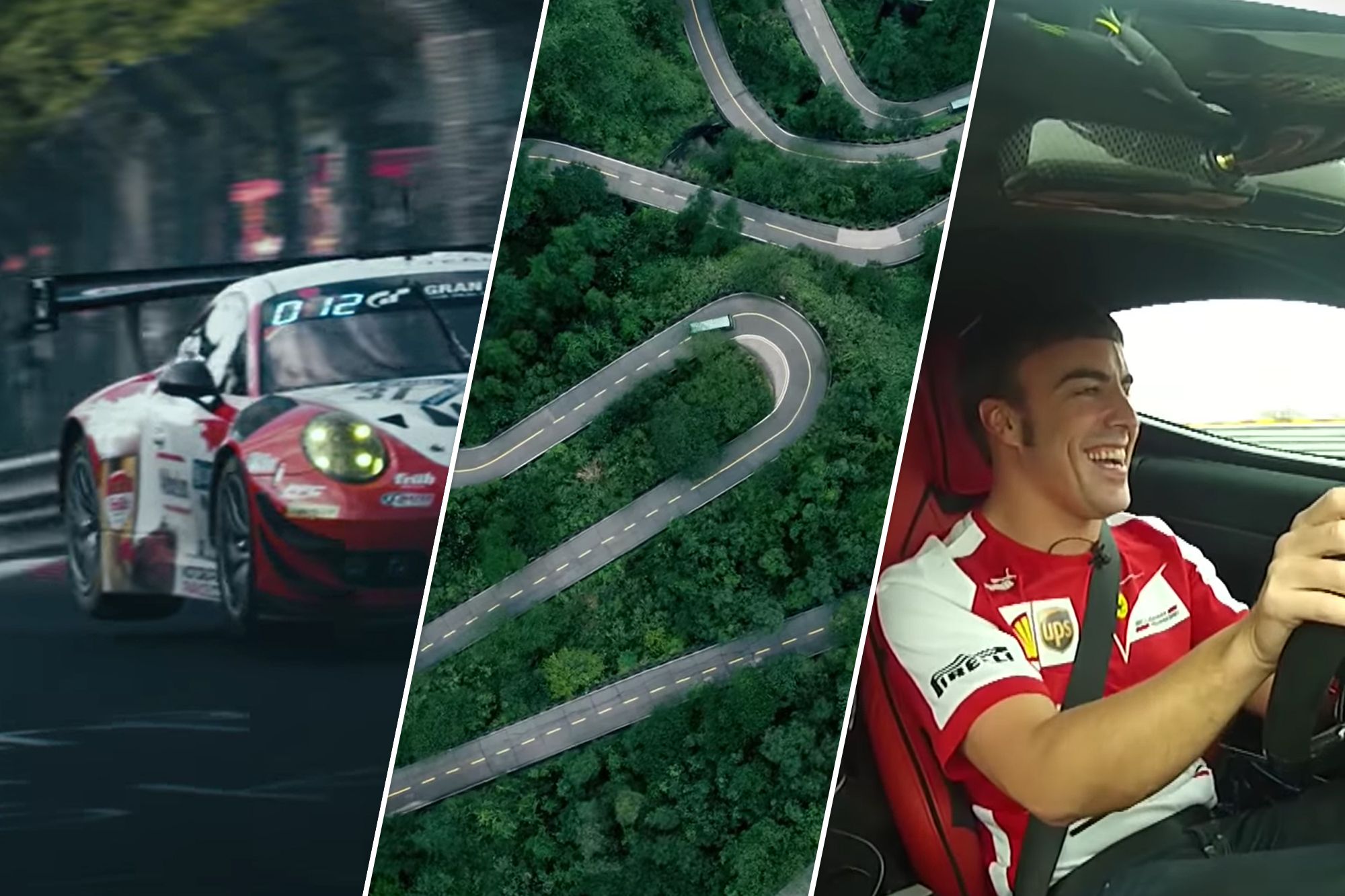 In this weeks Three To Follow we give you the best car brand YouTube channels. We also give you our favorite video or playlist on their channel, of all time.
Ferrari YouTube Channel
This one is maybe the biggest surprise. Ferrari might not be perceived as the most open or approachable brand out there. But they do some amazing stuff on their YouTube channel. For instance, last week they did a series on explaining the different shades of red they put on their cars. We like those kind of geeky things, especially from a brand that also seems so to take themselves so incredibly serious all the time.
But the best content is generally created around their F1 drivers. For instance in the video below, which is our all time favorite from the brand: Fernando Alonso going for two 'slow laps' in a pre-production LaFerrari. We've seen it dozens of times, it still makes us laugh.
Land Rover YouTube Channel
This channel really hits different with its overall vibe. It all just wants to make us grab a roof tent and go over-landing. We want to go on an adventure just watching the different thumbnails.
In this case we don't want to highlight one video, but a series they are releasing. They are actually longer format films by people who are pretty much going on adventures for a living. Mountaineers, survival experts, explorers: they all tell their amazing stories. It doesn't even have to do too much with cars, but we love the fact that Land Rover gives those people a little platform to tell their amazing stories. Great lock-down material!
Porsche YouTube Channel
And the third an final one is the one you all expected: Porsche. You can not make a list like this and not include Porsche. Personally I can't believe they still haven't crossed the 1 million mark, because the content they put out is very good. It's a great mixture of heritage, product news, commercials and other videos. There's some very nice explaining videos, great history lessons and amazing record videos on there too.
What we like most about their channel? Probably that they make videos they don't have to make. They don't have to do a race between an GT3 Cup Car and a Taycan at a racetrack, but they do. They don't have to create a Top 5 of never before shown concept cars, but they do. They understand very well that sharing the passion for the brand is very well received by the fans of the brand. It's a very broad approach to marketing and advertising. Very well done. Here's the link to their channel:
And this is our favorite video of theirs, of all time: the 2018 Nürburgring 24 hour race recap. It captures the atmosphere of the event so well.
About Three To Follow
Each week we highlight three of our favorites on social media. Favorite what? It can be anything, as long as there's a social media account attached to it. It can be three artists, designers, photographers, journalists, brands, drivers, maybe after market companies or destinations: it really can be anything. We always select three accounts we like within a theme. Three accounts we think are worth a follow. Enjoy!