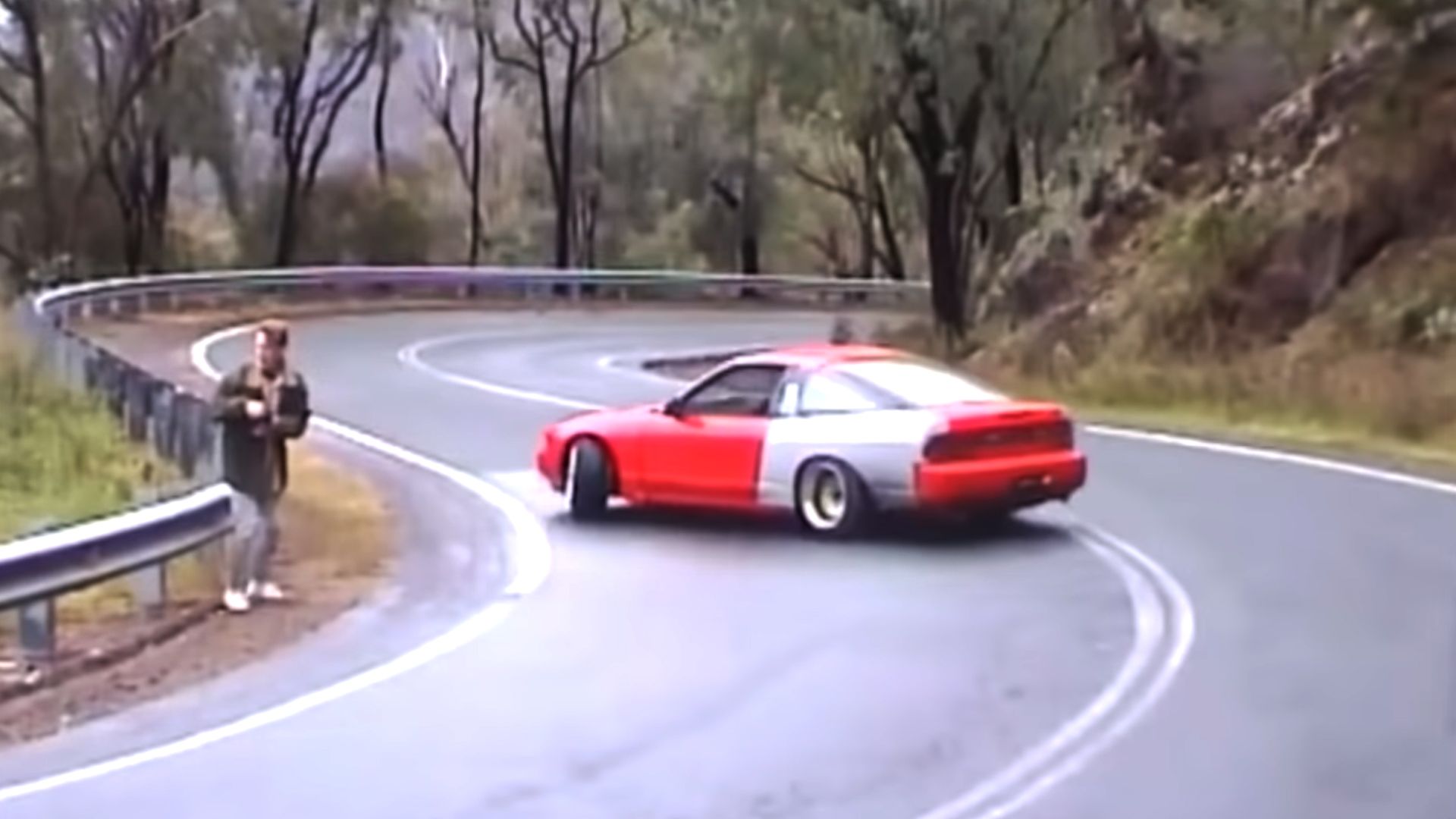 This is some proper illegal street drifting. And it's all here for you guys to enjoy in a vintage nineties vibe. The hi8-vibe kicks you right in the feels.
The creator of this video we found in one of the dark crevices of the almighty YouTube empire goes by the name of Tom Levies. Well, Tom, thanks for existing buddy. Because the past twenty minutes of our lives were great, thanks to your amazing bit of video. We can go through all sorts of trouble trying to describe what you made, but let's just share your own description, because it's probably more accurate that what we can cook up.
Four months in the making, countless late nights filming and editing, all to bring to you some amazing street crimes that complements the bygone era of 90s Japanese street drifting. shot on a genuine hi8 sony Handycam, Streeto II brings you 20 minutes of exciting, stylish, and flamboyant street drifting all for you to enjoy from the comfort of your home :)
We couldn't have said it any better. We were thrown back straight to the nineties. We don't have a clue why you would make your own life so difficult by filming on ancient cameras, but we love that you did and we thank you for taking the time to create this.
There's just one last question we need to ask you, Tom. We were looking on your YouTube channel for Streeto I after seeing this masterpiece. Can we find it anywhere online, or was that just some shady 'videotape by mail'-cult classic we just never got to see here in Europe? Please let us know, because we need to see it. We need to know what was the prequel to this amazing piece of art.