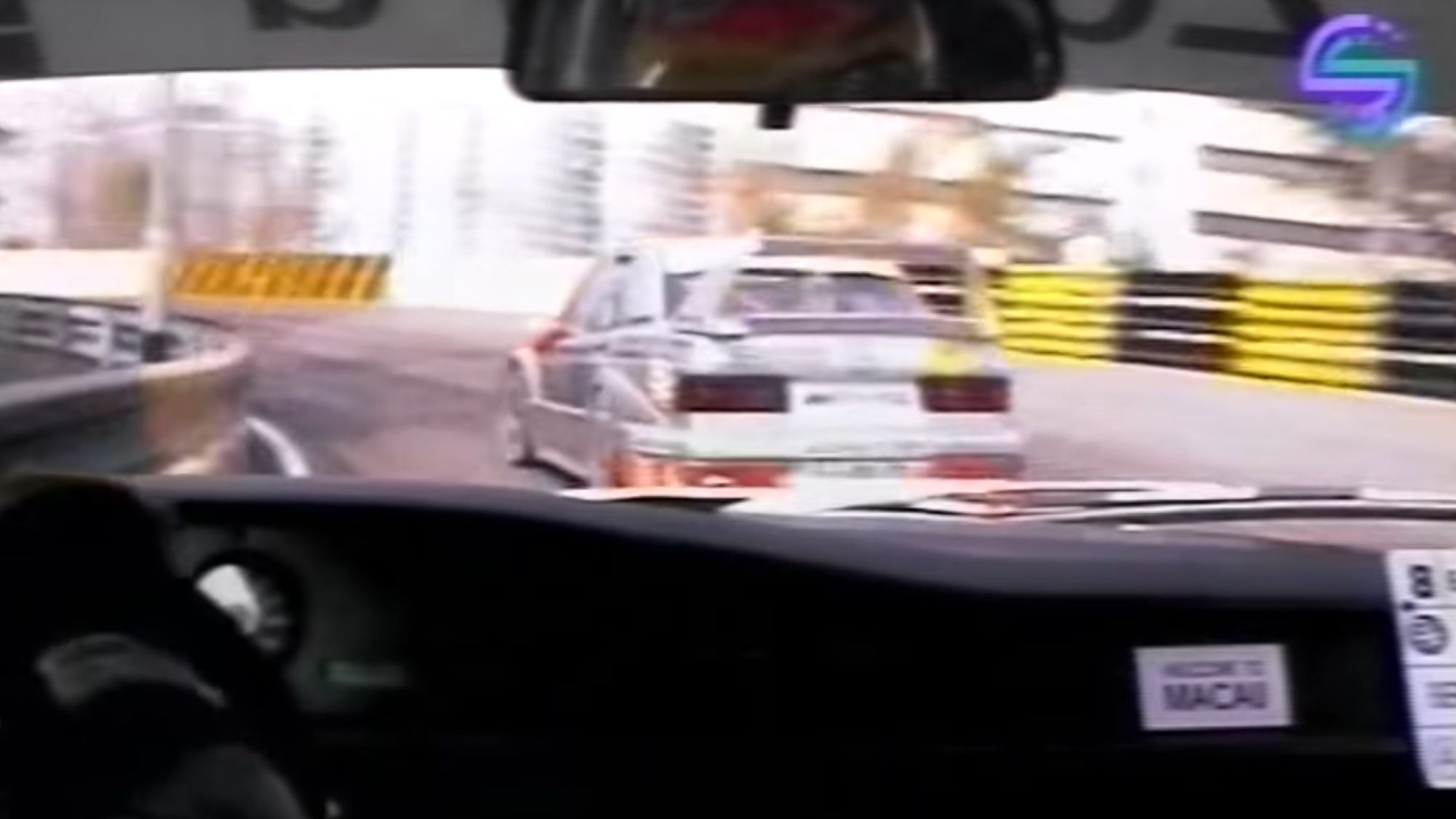 Boy do we love a bit of vintage touring car racing.
The early nineties were some of the most amazing times for touring cars. There were epic battles on track with cars every eighties and nineties kid now wants on their driveway. There were some epic touring car championships around the world, but every year delegations of the most prestigious championships would race against each other at the Macau Guia circuit.
Like with this 1992 race in Macau. This edition would actually be the last time the DTM cars would participate against the Japanese GT-R's and the local drivers at the legendary street circuit in this concept. The field consisted out of a bunch Mercedes 190 EVO and BMW e30 M3 Sport Evolution from the DTM championship, which would take on Nissan Skyline GT-R R32's from Japan, Ford Sierra RS500 Cosworths and a few other amazing cars.
This YouTube video shows the highlights of that race. With big names like Bernd Schneider, Joachim Winckelhock and Emanuele Pirro going 120% at every single corner. The drivers are trying to avoid oil, backmarkers and crashed cars all while racing each other and not trying to hit the walls around the tight street circuit. Only 11 of 21 cars started would make it to the finish line! We won't spill the beans on who won, for those who don't remember this. Have fun watching!
About YouTube Gold
In this returning series we highlight a YouTube video we love. It can be recent, it can be older than the internet itself, but it's definitely worth the watch. It can be a documentary, a short clip, a feature of a car or an onboard around a track. It can be a very expensive production but also a very simple production. Sometimes a dashcam video leaves a bigger impression than a Hollywood production. Either way, what we post in this series is worth your attention in our mind. It's in our favorites and we think it might just make it to your favorites too.
To make it easy, we collect all our YouTube Gold featured videos in a public playlist on our channel. Go check it out, and while you're there: give our channel a follow and, if you please, set the alerts for new videos. We'll be posting stuff there you will not want to miss.