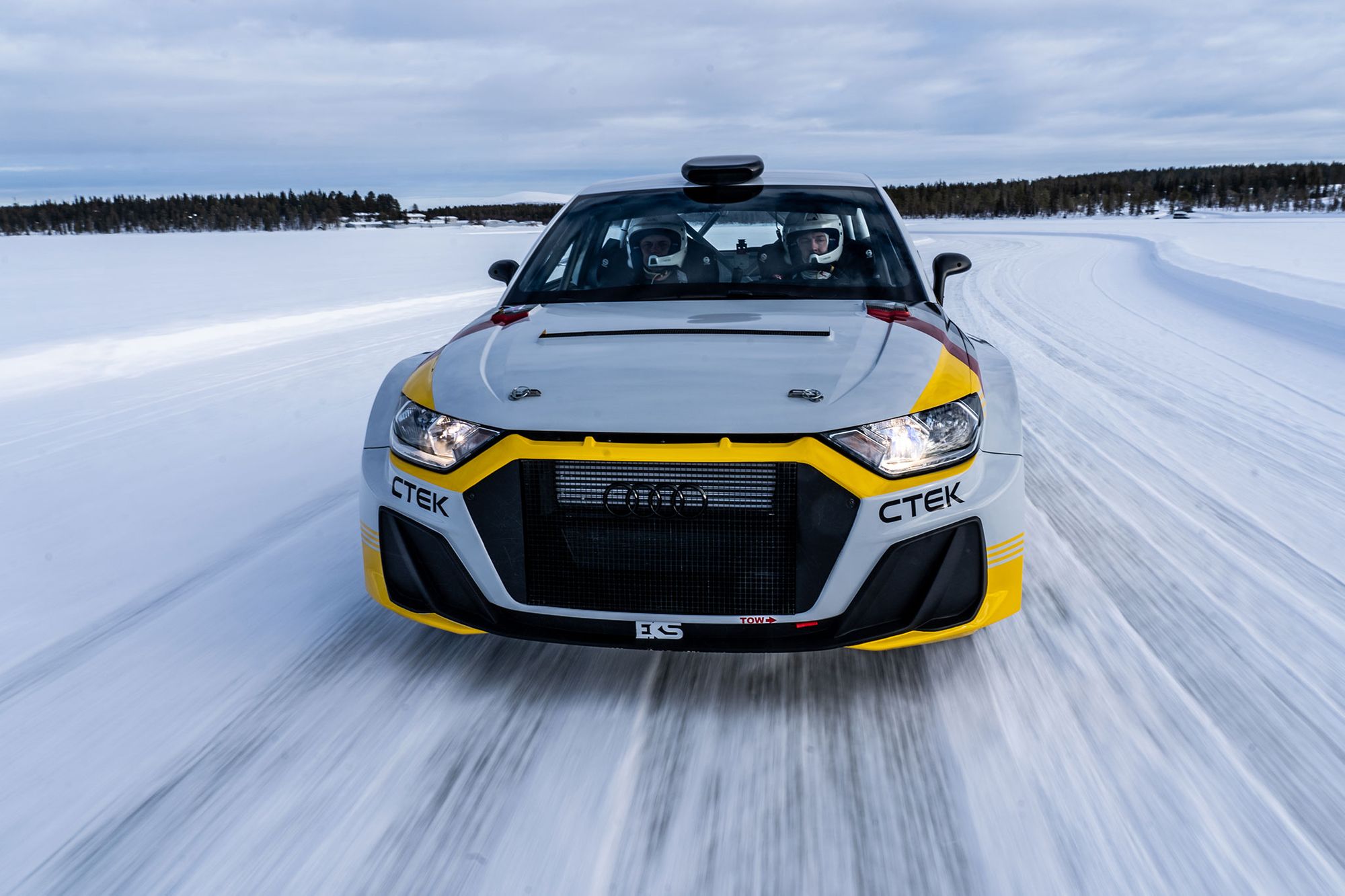 Do you see that Audi Quattro? Now there's some legendary rally colors we didn't necessarily expect to see on a World Rally Championship stage again!
Now, just to be very clear: this is not an official Audi Quattro project. This Audi A1 Quattro rally car was developed by EKS JC, a combination of two companies (EKS and JC) which took a WRX car as a base for a car to compete in WRC2 and WRC3. The engine will be a 1.6 with 267 horsepower.
In 2014 EKS participated in the FIA WorldRX championship with Audi S1 EKS RX quattro cars they developed in-house. It was a huge success, so when the new Audi A1 was launched a few years ago, another project came into fruition.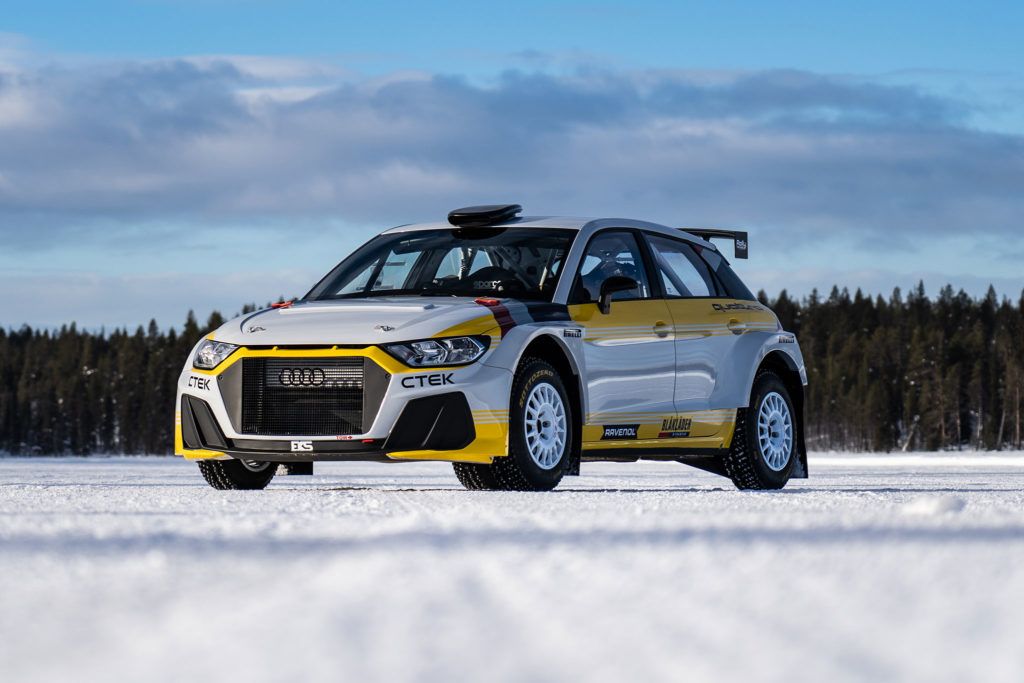 EKS JC joined forces with Rally Technic from South Africa. They have built the Audi A1 quattro rally car by using a Rally2 kit and according to all applicable FIA standards. Therefore it will be eligible for entering national and international competitions.
"At the moment the car is fully built and ready for racing, but we will still work on set-up finetuning of it," states Joel Christoffersson, who is the EKS JC Team Manager. "We will start with snow and gravel specification tests and later in the year we will also focus on tarmac spec."
"When the new generation of Audi A1 was launched, we knew we want to build something out of it. And since everyone knows my passion for rallying, it quickly became clear that we will build a rally car," says Mattias Ekström, the legendary DTM champion and WRC driver, who has always been heavily involved with Audi.
We love the fact that we'll see the traditional Audi Quattro colors on the WRC stage again. If they are succesful with these cars, maybe Audi will get involved in the World Rally Championship again? That would be quite cool, wouldn't it?