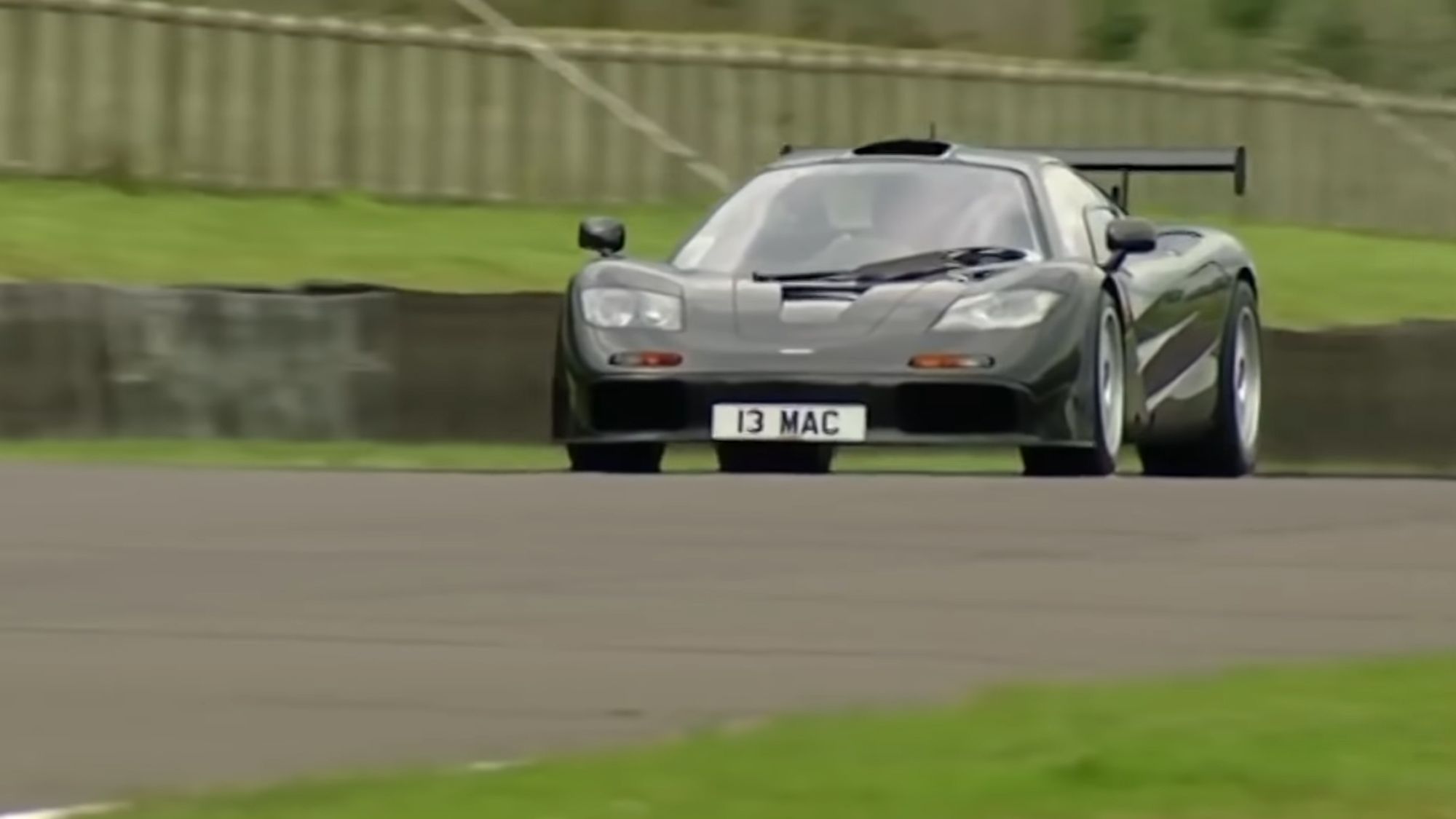 The YouTube Gold series highlights the most legendary videos on the Tube. So we could not ignore one of the most legendary journalists testing one of the most legendary cars.
We're talking about Tiff Needell, the man Top Gear has been missing out on for quite a long time now, but that's a whole different story. Tiff is a hell of a driver and a very likeable person on screen. His enthusiasm for cars is obvious and the video in which he drives the McLaren F1 (again) will always be one of our favorites.
At the moment of shooting this video for Fifth Gear, the McLaren F1 was the fastest production car ever, 10 years after driving it for the first time.
Designed by legendary designer Gordon Murray, this beast is still considered the ultimate analogue hypercar to this day. And I think it was launched in a time when the hypercar wasn't even invented yet, everybody was still talking about supercars. Maybe that says it all? Now, this was actually the second time Tiff drove it on video. The first drive was impressive too, so here you go: BONUS VIDEO!
About YouTube Gold
In this returning series we highlight a YouTube video we love. It can be recent, it can be older than the internet itself, but it's definitely worth the watch. It can be a documentary, a short clip, a feature of a car or an onboard around a track. It can be a very expensive production but also a very simple production. Sometimes a dashcam video leaves a bigger impression than a Hollywood production. Either way, what we post in this series is worth your attention in our mind. It's in our favorites and we think it might just make it to your favorites too.
To make it easy, we collect all our YouTube Gold featured videos in a public playlist on our channel. Go check it out, and while you're there: give our channel a follow and, if you please, set the alerts for new videos. We'll be posting stuff there you will not want to miss.