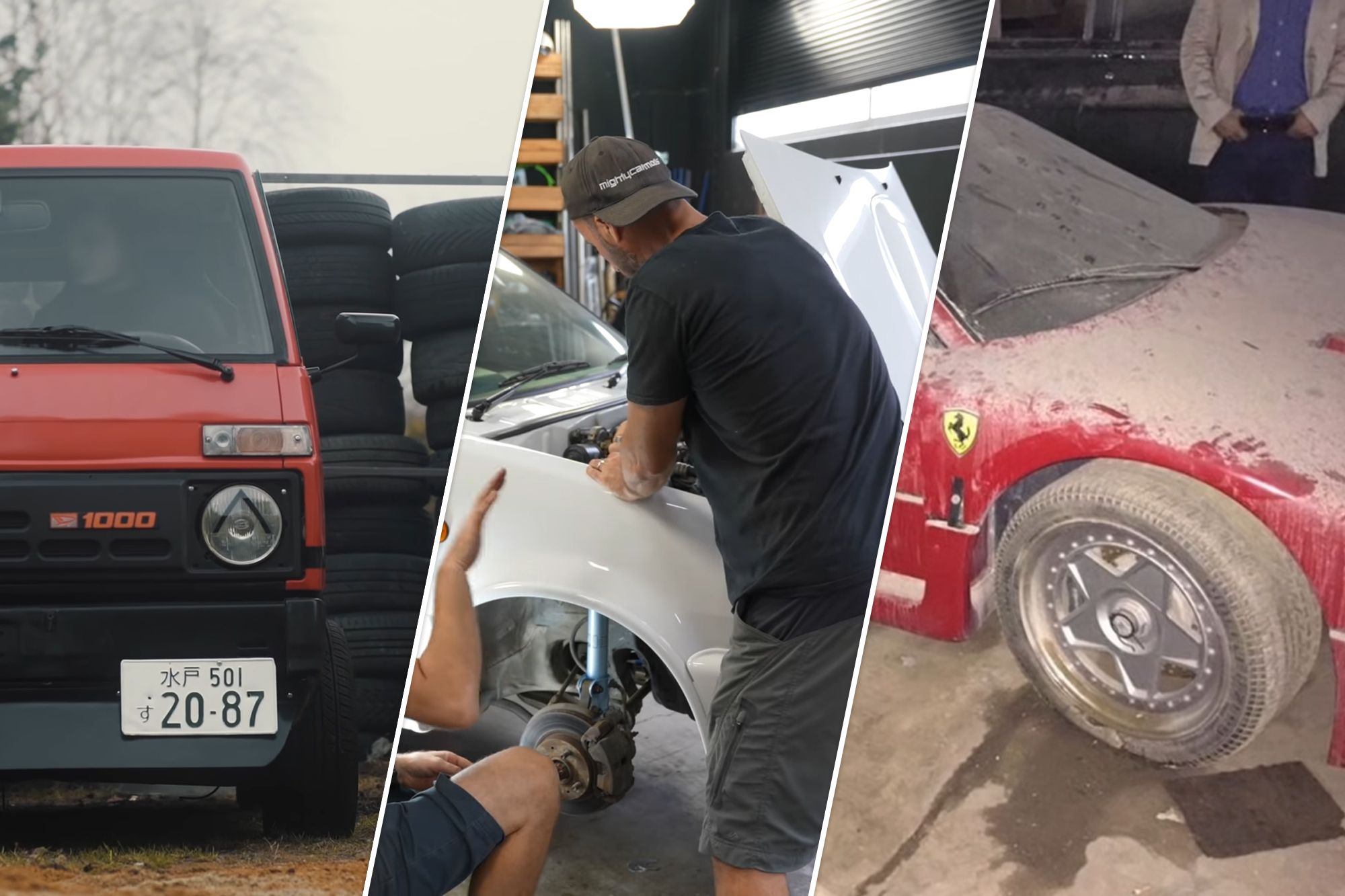 Lately we've been watching a lot of car building YouTube channels, so we thought we'd share three of them for you to follow in our #ThreeToFollow series. Don't blame us if you get inspired.
Mighty Car Mods
So the first one in this series is the one everybody already knows about: Mighty Car Mods. They are the kings of the genre if you ask us. Building everything from track cars to their recent Jimny offroader, these guys are just too much fun to watch. Marty and Moog are absolute legends and even if you don't like building cars, you probably still like watching the interactions between the two of them. Highly recommended, binge watch alert!
NightRide
Another binge watch alert goes out to this one. The guys from NightRide are absolutely rocking it at YouTube right now. And we can understand very well why they're so successful. These Polish legends build some amazing stuff, while their cars are more then just cars. I mean, come on, you can barely even call Kevin a car anymore. It's simply the third guy in the show. Sorry Bugi, that puts your fourth. Don't crash.
Ratarossa
And then there's RataRossa. We featured his Ferrari 512 BBi video a while ago. This guy is re-building Ferrari's, so you can not deny the man having a set of proper balls. Seriously, things can go crazy on the money side of things with Ferrari's, and taking on the high risk projects this man takes on? Wow. Just wow.
About Three To Follow
Each week we highlight three of our favorites on social media. Favorite what? It can be anything, as long as there's a social media account attached to it. It can be three artists, designers, photographers, journalists, brands, drivers, maybe after market companies or destinations: it really can be anything. We always select three accounts we like within a theme. Three accounts we think are worth a follow. Enjoy!