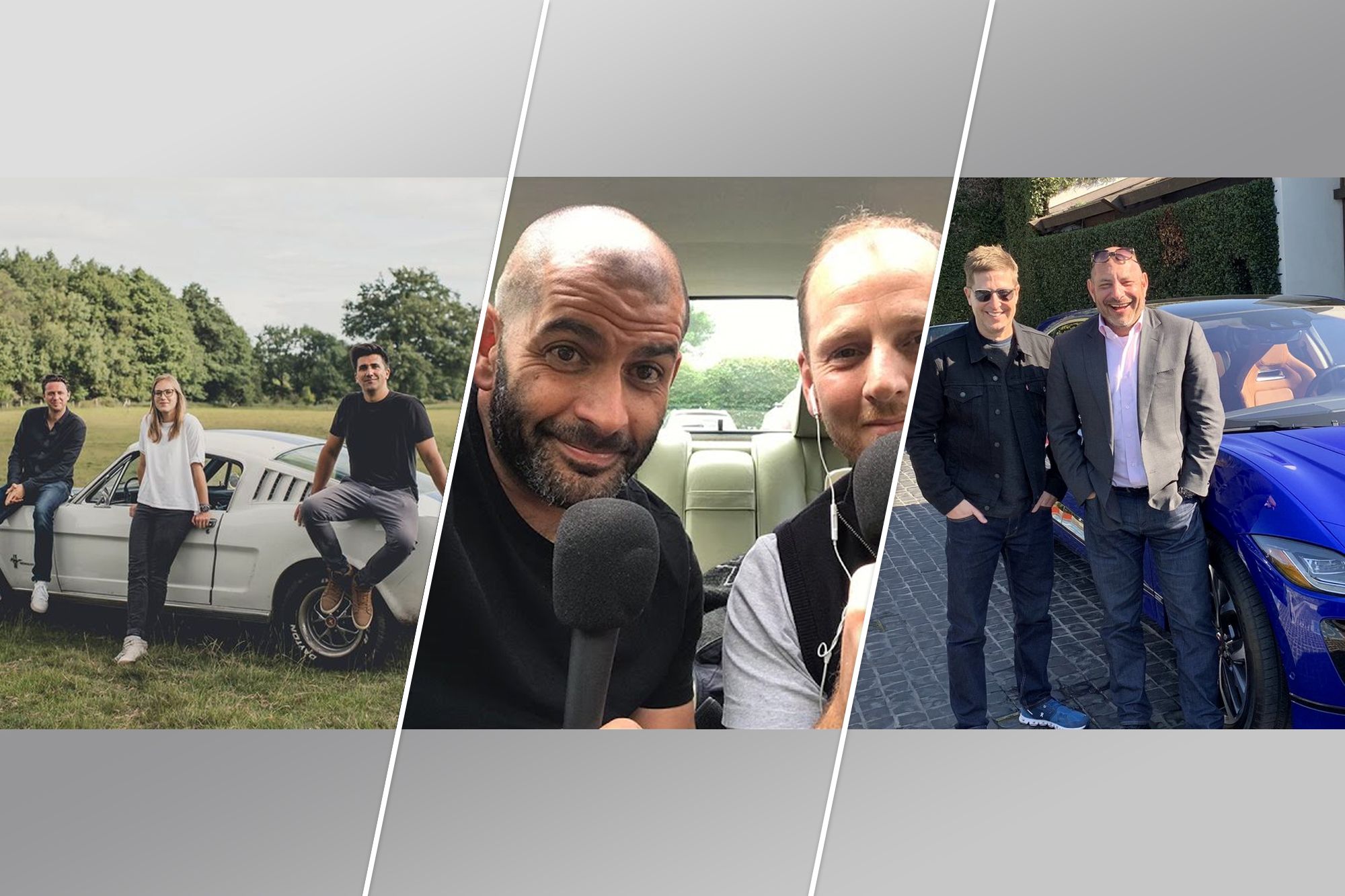 Do you enjoy listening to podcasts? We do. There's a lot of interesting ones out there. So here's three automotive podcasts we think you should follow. Weve included links to Spotify, Google Podcasts and Apple Podcasts.
Spike's Car Radio
This podcast by Spike Feresten is one of our favorites. The host is Spike Feresten, a comedian who formerly wrote for Seinfeld and Saturday Night Live. There's a lot of talk on Porsche, LA car culture, offroading, and more. Spike has an interesting car collection, which he partially shares with sidekick co-host Paul Zuckerman. Regular co-hosts include Matt -The Smoking Tire- Farah, Jerry Seinfeld and more. There's a guest each week, ranging from guests from the automotive industry to notable comedians and celebrities.
The Driven Chat Podcast
We actually had this one on our 'must listen list' for quite a while but didn't get to it. But then the other day, we saw at Amy Shore's Instagram (who is an amazing photographer by the way) that they aired an episode with the absolute legends from Camber and Combustion. If you don't know them, go check the Camber and Combustion YouTube channel for some pure trackday fun. They go sideways and get black flagged in front-wheel drive cars like nobody else. So we checked it out, and now we've been binging older episodes of this podcast non-stop.
It's hosted by Andy Jaye, Amy Shore, journalist Jon Quirk and automotive guru John Marcar alongside him on different occasions. Proper British car chat, non stop.
Collecting Cars Podcast
And then there's our personal favorite. We've heard all episodes. Twice. Maybe more often even. It's hosted by Chris Harris, who is most of the times joined by Edward Lovett. Harris doesn't need a lot of explaining, Lovett is the founder of the Collecting Cars auction platform. There's nothing but absolute motoring legends on the guest list and there's nothing but passion for cars coming out of your headphones once you start listening.