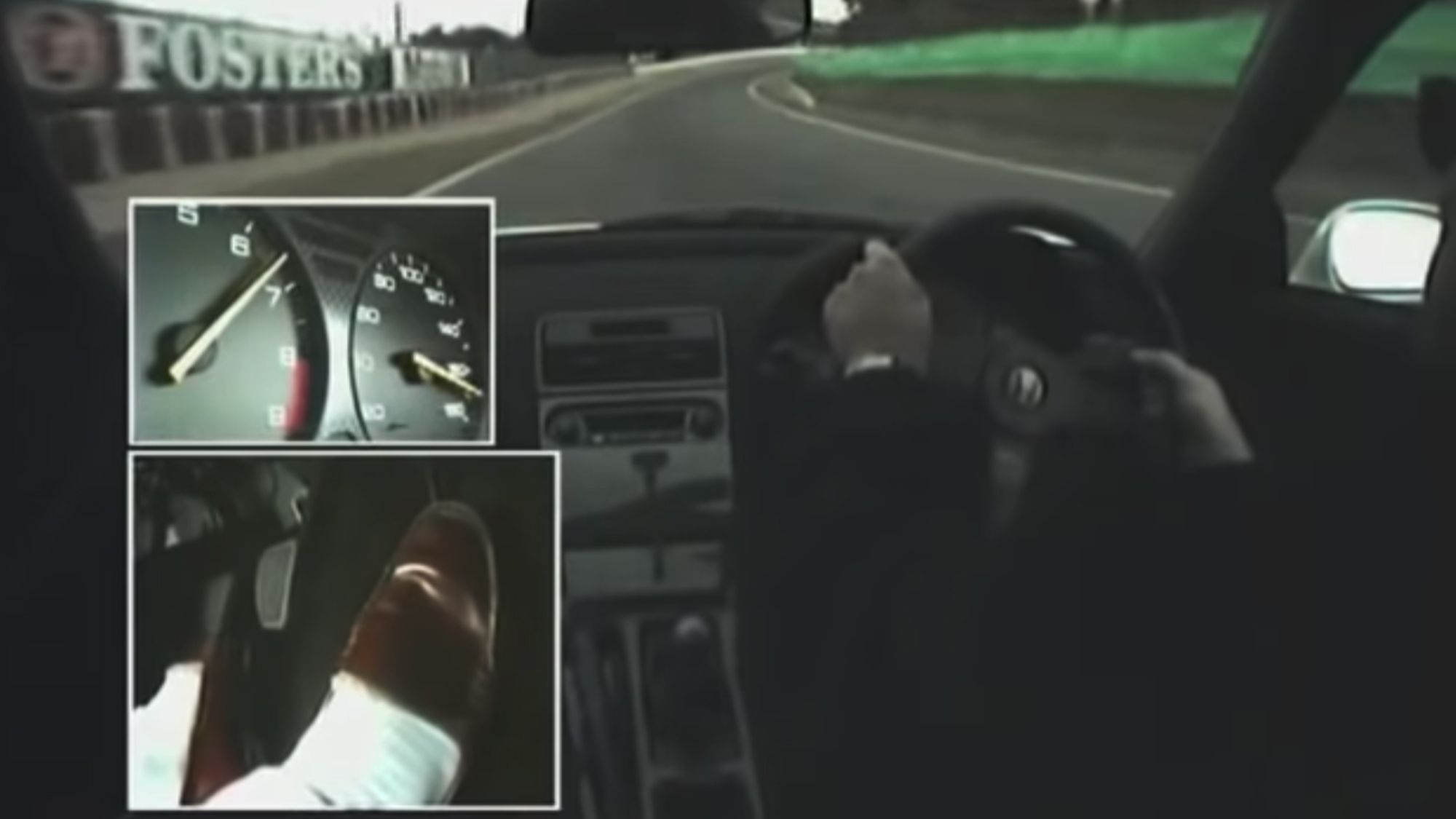 When you haven't seen this video of Ayrton Senna driving a Honda NSX R around Suzuka before, but you're calling yourself a petrolhead: shame on you.
There's a lot of amazing automotive videos to be found at the beautiful webspace that is called YouTube. But this one, is one of the finest of them all. It's a video showcasing the Honda NSX R, Ayrton Senna, and Ayrton Senna's great taste in shoes all in one video.
This is a video to watch at least once a month, just to stay humble in relation to the perception of your own driving skills. This man really was a unique talent and we can not see footage like this often enough. Enjoy the engine screaming through its revs, enjoy the skills of the hero behind the wheel and enjoy those amazing loafers dancing on the pedals. Enjoy.
About YouTube Gold
In this returning series we highlight a YouTube video we love. It can be recent, it can be older than the internet itself, but it's definitely worth the watch. It can be a documentary, a short clip, a feature of a car or an onboard around a track. It can be a very expensive production but also a very simple production. Sometimes a dashcam video leaves a bigger impression than a Hollywood production. Either way, what we post in this series is worth your attention in our mind. It's in our favorites and we think it might just make it to your favorites too.
To make it easy, we collect all our YouTube Gold featured videos in a public playlist on our channel. Go check it out, and while you're there: give our channel a follow and, if you please, set the alerts for new videos. We'll be posting stuff there you will not want to miss.