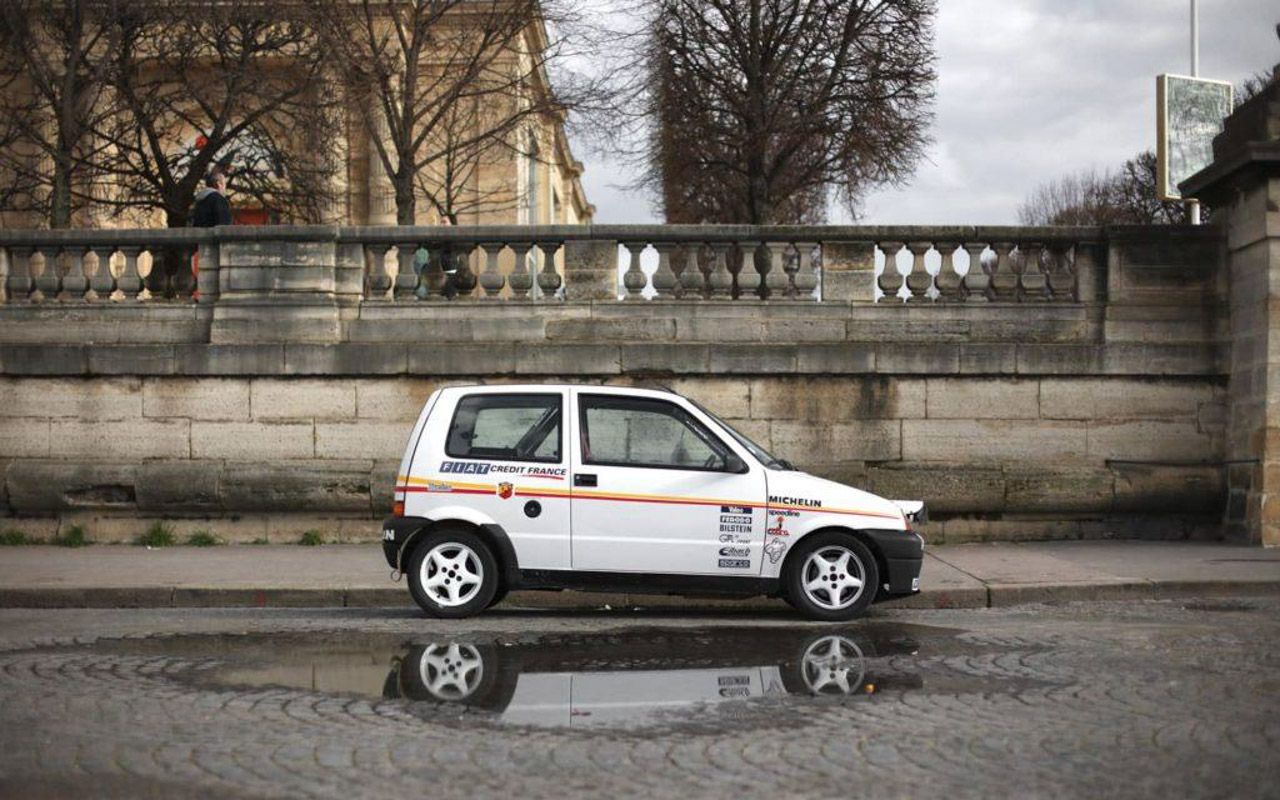 Do you like rally cars? We do. We often dream of owning some Group B rally car and hiring a few mountain roads for the weekend to go crazy with them. But maybe this car is even more fun?
It's easy to daydream about being Walter Röhrl, Stig Blomqvist or Colin McRae, but let's be honest: you are not. You really are not. Or, in the very unlikely case that you are Walter or Stig: thanks for being here, thanks for reading, we are great fans and we are honored you got this far. But for everyone else: you are not one of those legends and chances are high you don't even come close to having the same talent they do. So why don't we look at a rally car that suits your skill set and bank account. Stay with us, this car is more serious than you might think.
See, in late 1992 Fiat decided they needed a small, affordable rally car. In collaboration with Abarth (who else) they set about producing a car for a one-marque rally class. The Fiat Cinquecento Trofeo was born. Price: fr. 72.000,- which translates to roughly €24.000 euro in today's money, not counting inflation. But still, you get the point: it wasn't too expensive but it had serious racing pedigree. A great starting point for a rallying career, so we saw a lot of young drivers getting into these in the mid-nineties.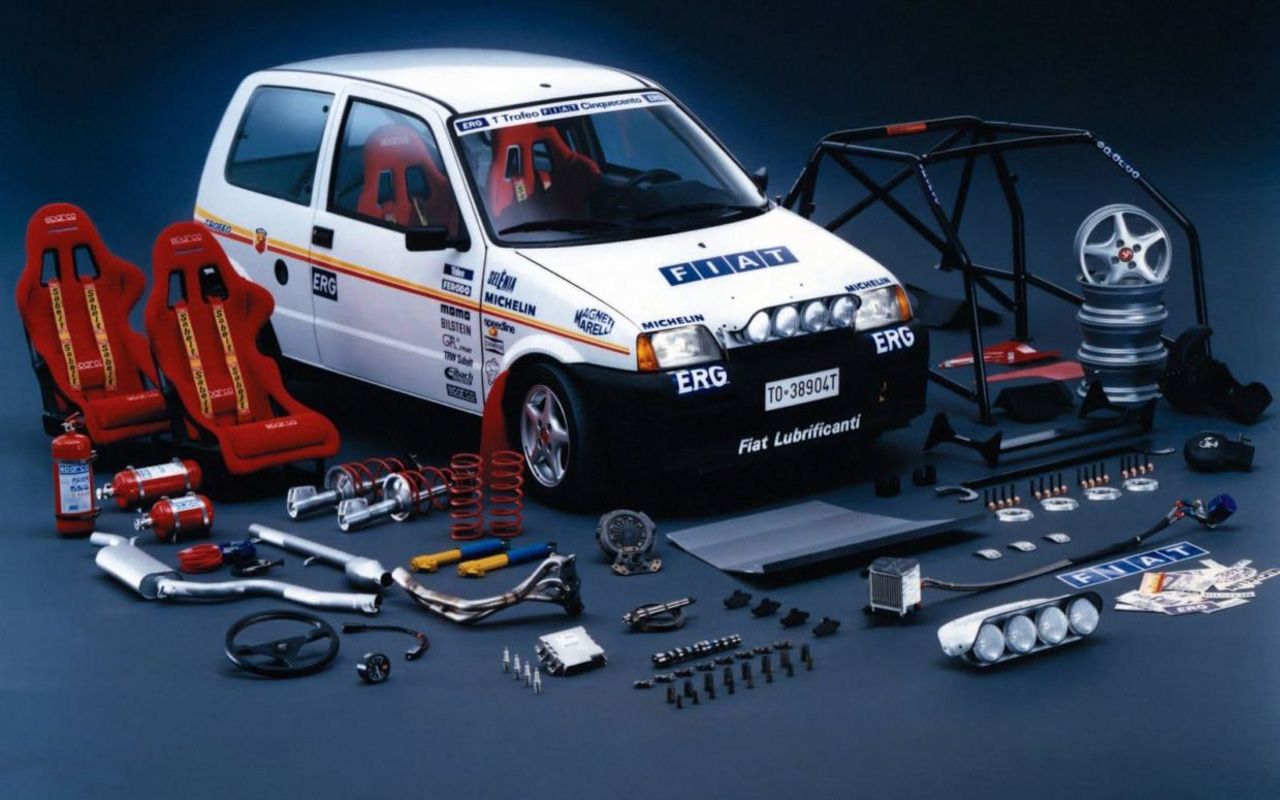 Developed to work well on tarmac and dirt stages, the Fiat Cinquecento Trofeo eventually sold in nine countries, including France, Italy and Germany. It's obviously a very small, lightweight car which makes it very nimble.
This example of the Fiat Cinquecento Trofeo Usine was owned by Fiat France from 1993 to 2000. It has a road registration, so you can do your grocery shopping with it. There's only 9.545 kilometres on the odometer, and according to the seller it is in exceptional and completely original condition, and everything works perfectly. All FIA passports are available and most of the stickers are original, some have been on the car for over 20 years, as is documented on old photos with the car. It's a little time capsule you can take out for fun, or for serious competition, for instance in classic rally events. Just take a look at this delicious vintage video showcasing the Trofeo.
Or check out this video, that's a little less grainy: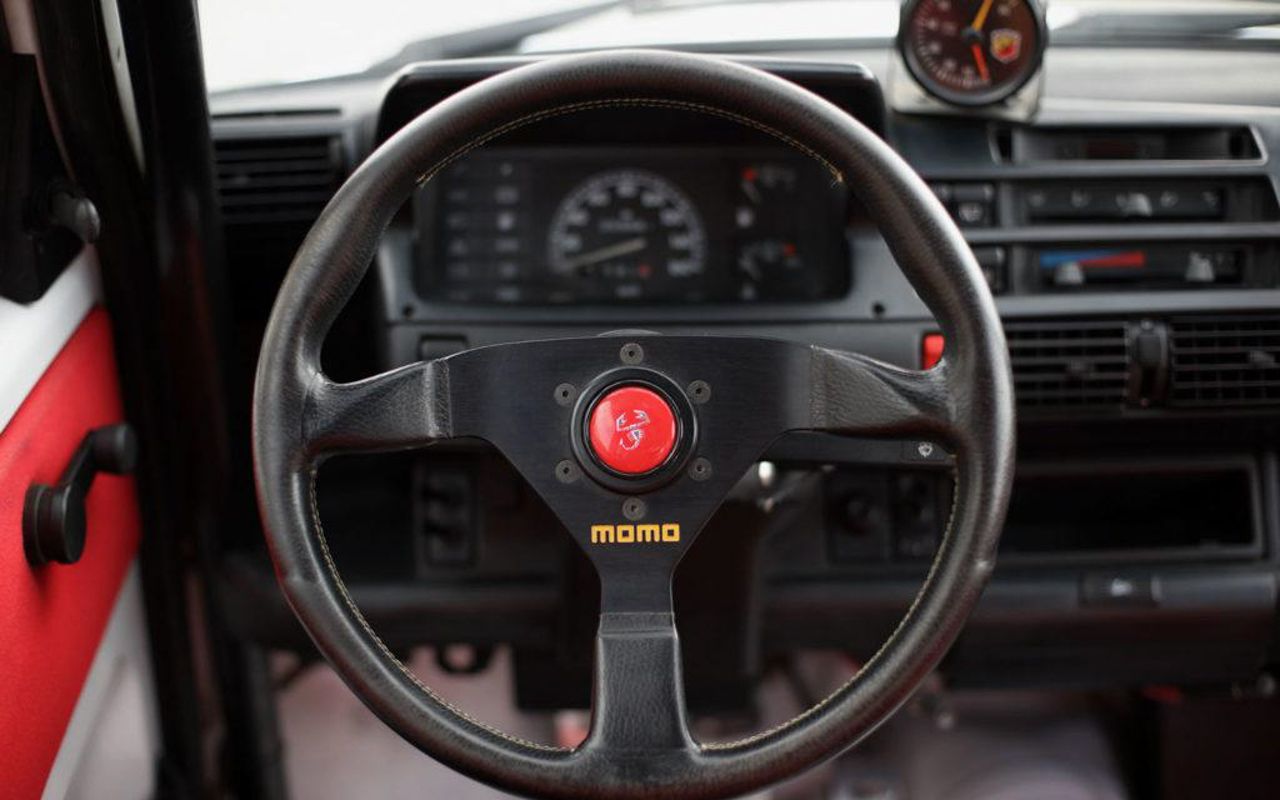 They sound pretty cool too! Yeah, we want one of those!
Going through the photos, we aren't sure what we like most. The big rally lights, the Momo steering wheel, the Abarth rev counter showing a 8000 rpm redline for the Sparco intercom or the Speedline wheels? It's hard to choose a favorite part of this little rally beast.
It's powered by a 993 cm3 Fiat Cinquecento model S engine, but with a lot of modifications to make it race-ready, like an Abarth airbox, improved lubrication, modified Magneti Marelli injection system, different manifold, special 5-speed transmission, and so on: it's all still in the same spec as when it came out of the factory.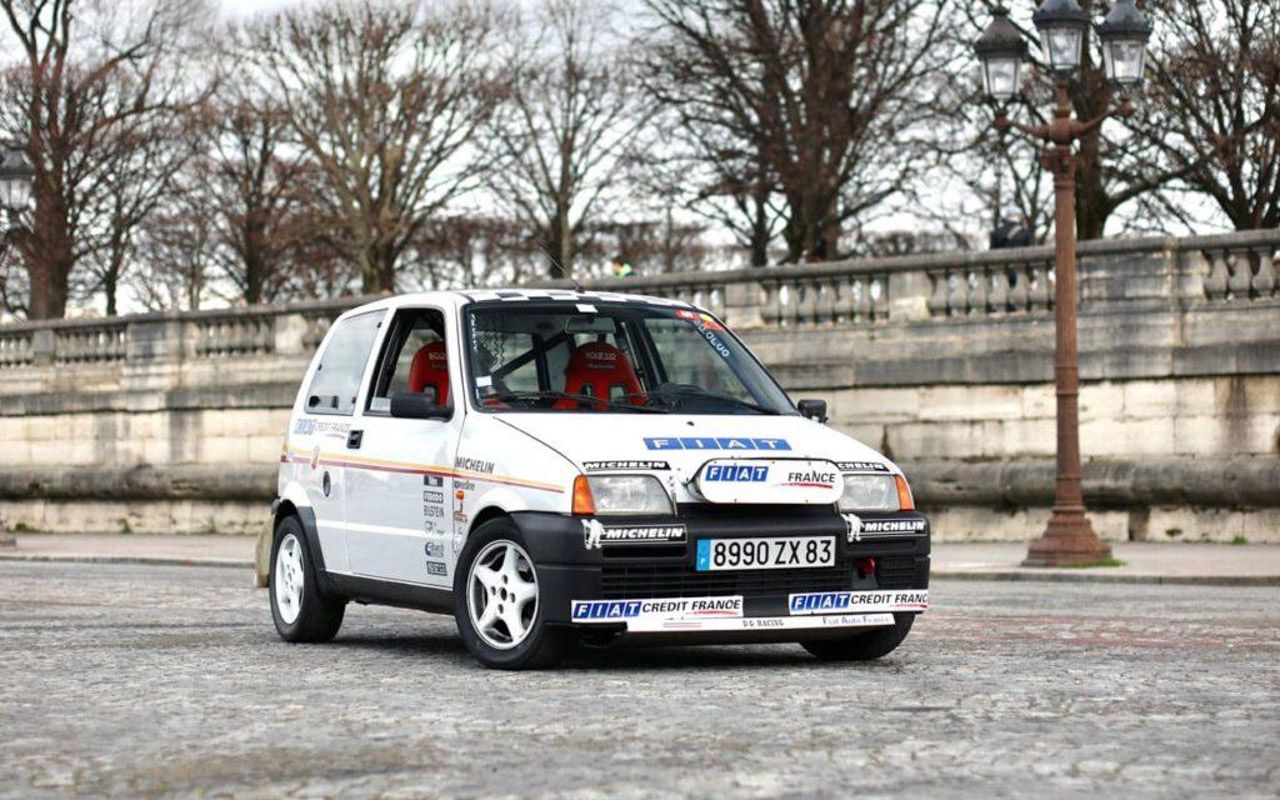 This amazing little Fiat Abarth Cinquecento Trofeo Usine is 100% original and it is for sale at Straderial, located in Paris. It comes with a load of spare parts, among which are two sets of Speedline wheels with spare tyres and different springs (new in their packaging), as well as a rare extra Magneti Marelli injection unit.
We absolutely adore this little Fiat. It looks amazing and we can only imagine how amazing it would be to drive this stripped out little rally car.