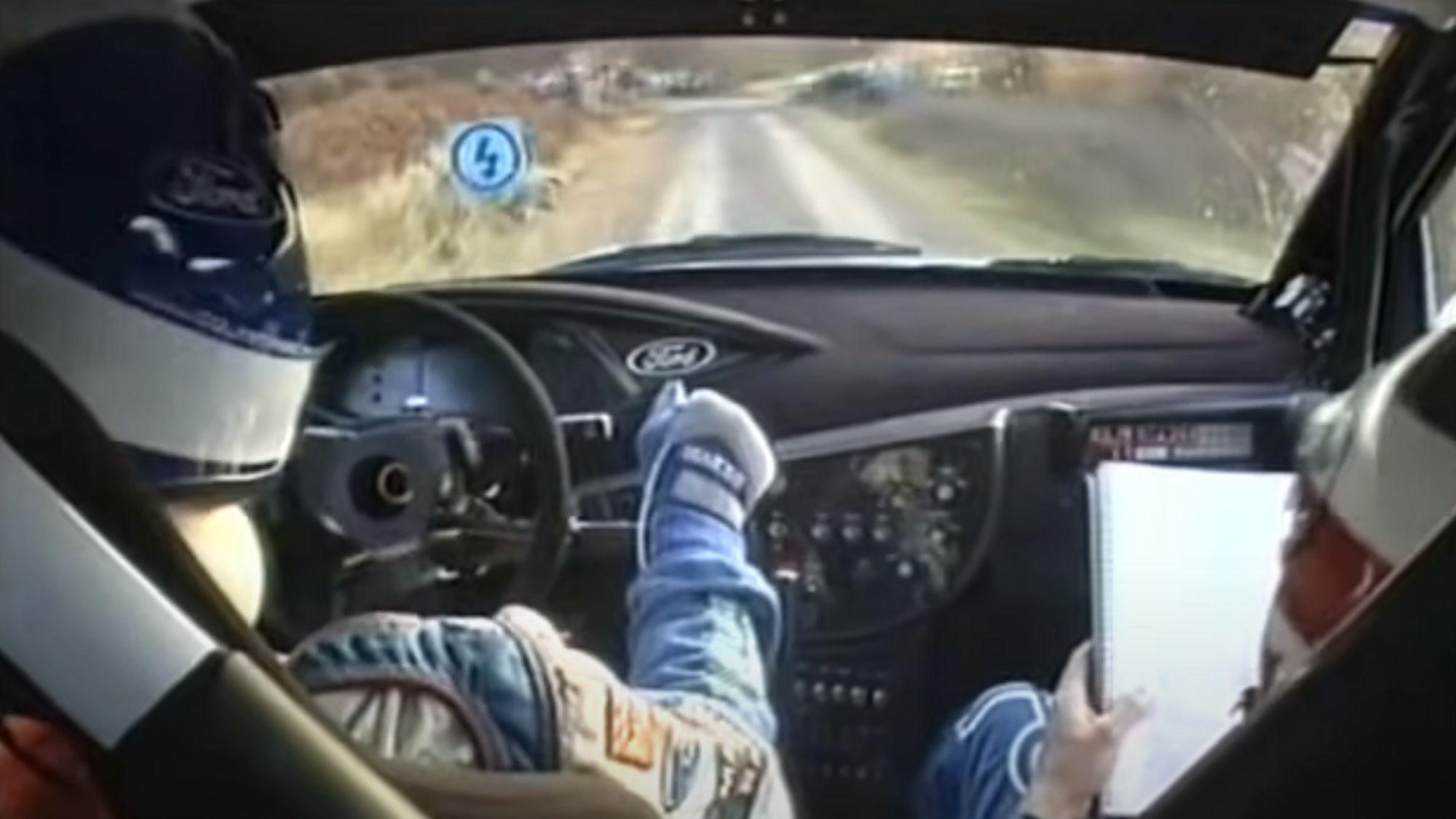 Colin McRae was a truly amazing rally driver, maybe the best of his kind ever, period. In this week's YouTube Gold we see the master at work. And the driving god behind the wheel.
Do not underestimate the influence of the man on the left in this video. The cool, calm and collected way in which Nicky Grist delivers the pace notes to Colin McRae behind the wheel, is more important than it may seem. Sure, it takes amazing driving skills to control a Ford Focus RS WRC in the way Colin McRae does, but if Nicky Grist makes only the slightest of mistakes, it's all over. It's because of the 100% trust by McRae in Grist, that he manages to make the crazy manoeuvres like you see from 5:13 to 5:19 for instance.
And don't think it's easy to deliver the notes as calmly as Nicky Grist does. I challenge you to even try and read five notes sitting next to a madman driver like McRae. You'll probably be sick within three corners, no eyes on the road and the car moving at speeds you're simply not used to. Really: this is a team-effort.
About YouTube Gold
In this returning series we highlight a YouTube video we love. It can be recent, it can be older than the internet itself, but it's definitely worth the watch. It can be a documentary, a short clip, a feature of a car or an onboard around a track. It can be a very expensive production but also a very simple production. Sometimes a dashcam video leaves a bigger impression than a Hollywood production. Either way, what we post in this series is worth your attention in our mind. It's in our favorites and we think it might just make it to your favorites too.
To make it easy, we collect all our YouTube Gold featured videos in a public playlist on our channel. Go check it out, and while you're there: give our channel a follow and, if you please, set the alerts for new videos. We'll be posting stuff there you will not want to miss.