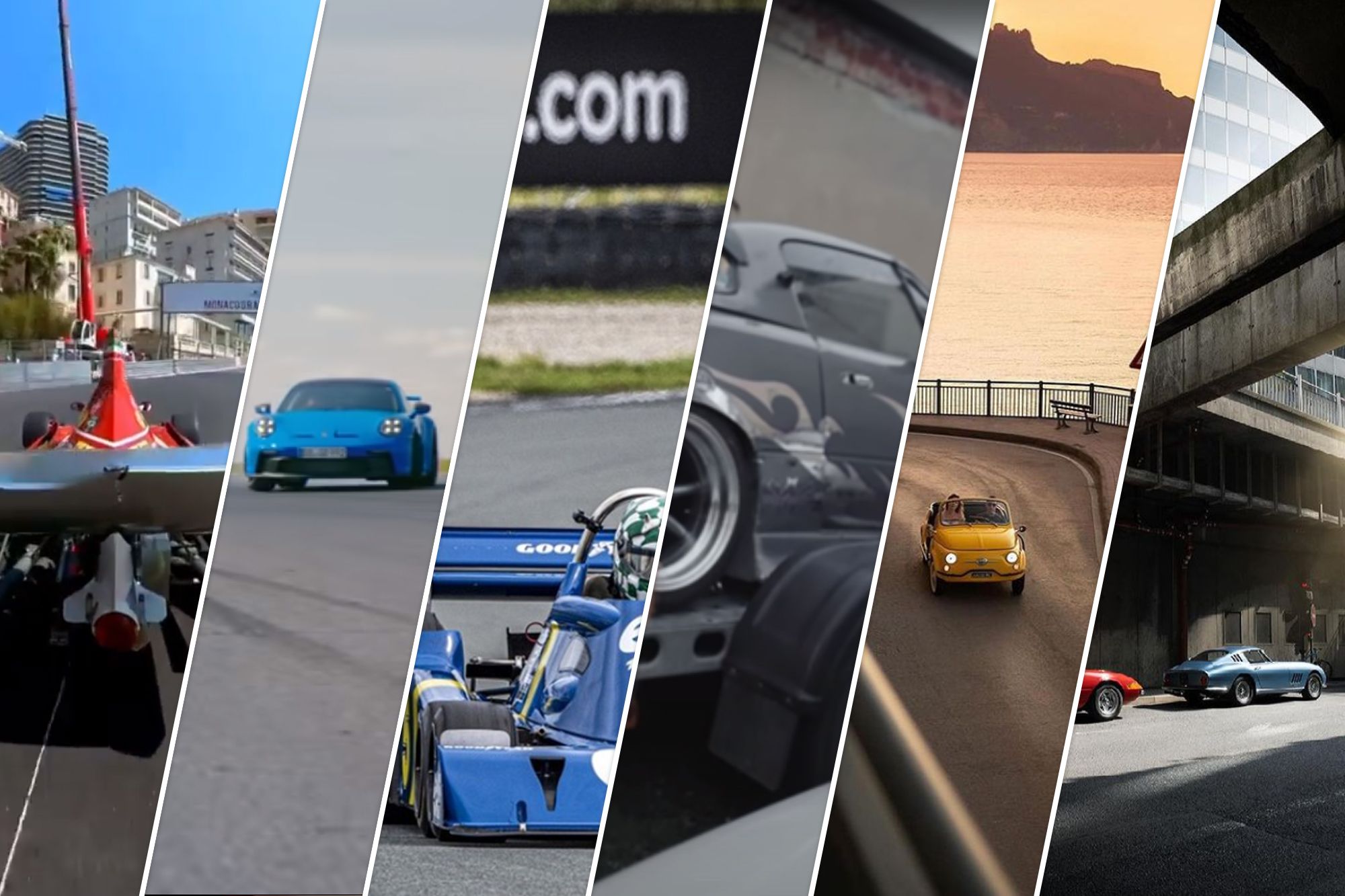 New week, new collection of missed automotive social content in the Monday Mashup. Here's the car content you should have seen in the past seven days!
Circuit Zandvoort shares a six-wheeler
The Tyrell P34 was a unique F1 car for having two extra wheels at the front. It was a concept with mixed success, but we love seeing it out on track.
Spiaggina 500
At the Amalfi coast in Italy. Not our first choice, but we actually quite like the concept for driving to the pizzeria on a lazy summer evening.
The new GT3 driven by Chris Harris
We've all been waiting for this, but last week we were finally able to hear all the opinions on the new Porsche 911 GT3 when the embargo on the driving impressions dropped. Chris Harris talked to the man behind this car earlier with the Porsche GT mastermind Andreas 'Andy' Preuninger, and now he gets to drive it himself.
Arnaud Taquet captures some stallions
Insane shot of two incredible cars by Arnaud Taquet.
Ferrari F430 Challenge on track
Sam from Seen Through Glass drives an amazing Ferrari F430 Challenge racer on track, and takes you with him for the ride.
AST Suspension shares an AE86
We really don't see enough AE86's in Europe, which is a shame because they look very 80's-cool and they certainly perform nice on the road and on the track. AST Suspension fitted this one with some nice upgrades.
Videogame perspective on classic F1
Enjoy this onboard with Jean Alesi, as he takes the Ferrari 312 B3 for an amazing lap of Monaco during last weekend's Historic GP.
The V8 Miata by Nightride is alive
And dead again. Long live the Miata!
About the Monday Mashup
Every monday we will give you an overview of what you missed out on last week. We'll collect the best Instagram posts, YouTube video's and other content you might have overlooked. Maybe we'll even drop in a newly released car every now and then, but only when it's a really important one for driving enthusiasts. So grab another coffee, lean back and scroll through the web's best automotive content from the past week.