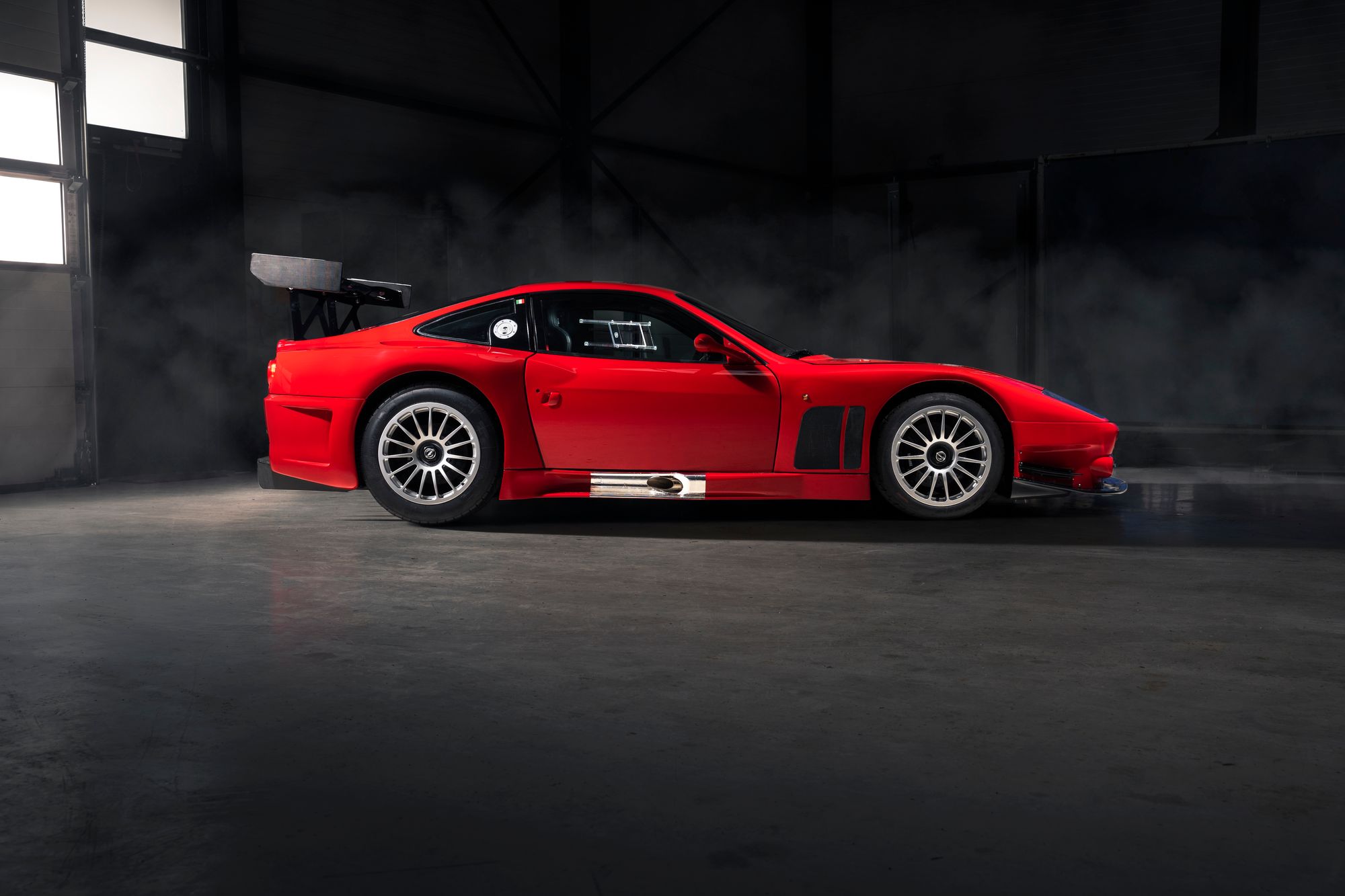 This Ferrari 575 GTC looks like a factory racecar. But it's not. It's a street legal creation for those who want to take their race car grocery shopping. As you can imagine, the background story is quite unique.
Ferrari has built some amazing road legal versions of their 'Competizione' race cars. Traditionally these creations are named 'Stradale' and they are obviously just a bit more subtle in appearance than their track-ready counterparts.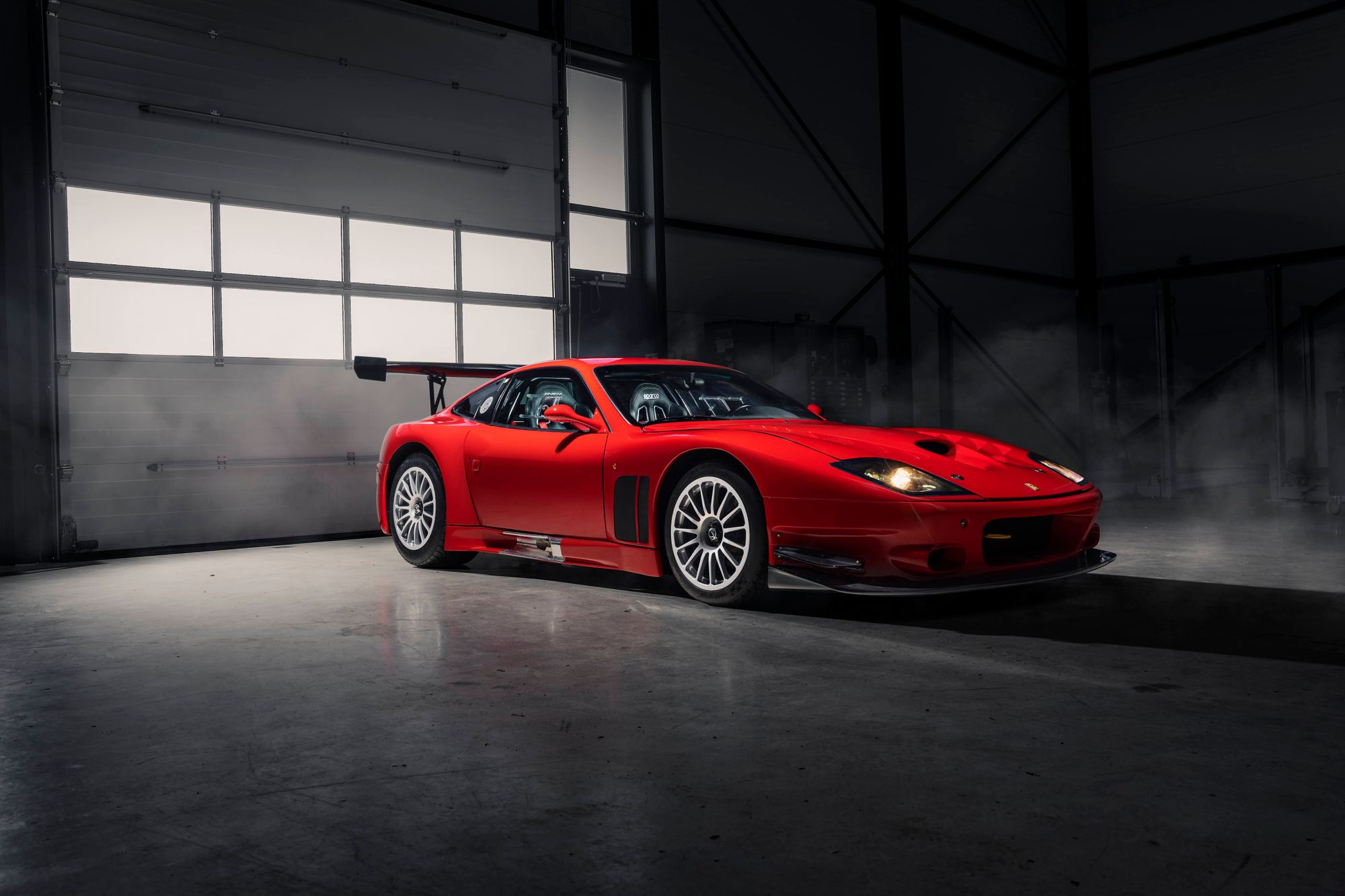 The owner of this Ferrari 575 wanted a Stradale version of the Ferrari 575 GTC racecar. The 'C' in GTC meaning 'Competizione', which explains why the builders of this car came up with the 'Stradale' badge. The base car for this project was a Ferrari 575 Maranello that has been completely modified to look (and handle) like the race car.
This beast is specced to come as close as possible to a Ferrari 575 GTC Evoluzione: the evolved, second version of the 575 GTC.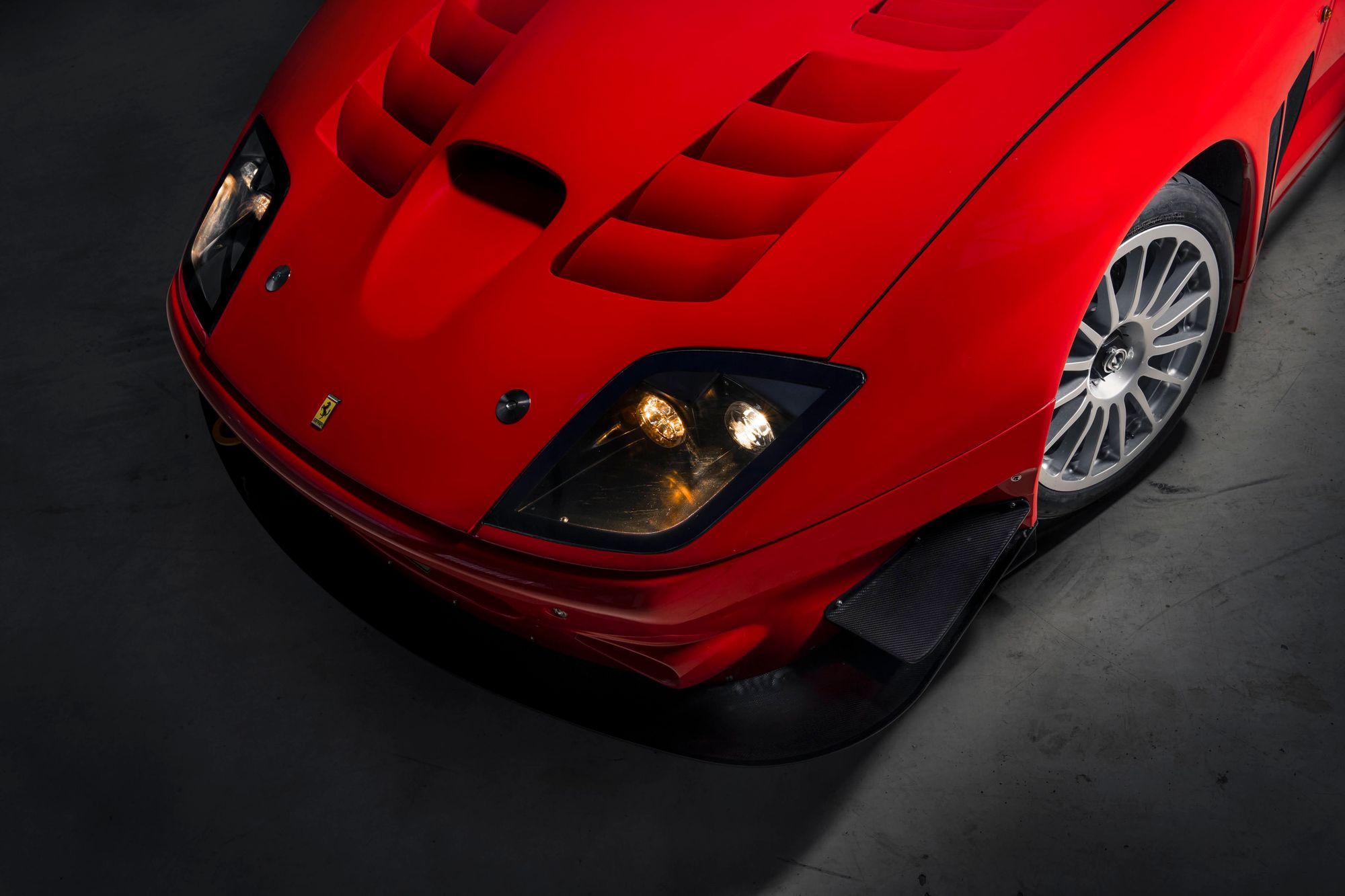 It looks the part, with the Rosso Corsa paintjob covering the characteristic GTC Evoluzione wide body kit. It also has polycarbonate windows, an open side exhaust system and custom headlights. The aero is further improved with the carbon fiber rear wing and front splitters. Those delicious OZ Superturismo magnesium wheels with Michelin racing tyres are attached to modified centerlock wheel hubs. The suspension setup was done by a Dutch racing specialist called Intrax, a well known name on race tracks around the globe. The V12 engine remained stock, but feeding it has to be done through the racing fuel filler.
On the inside there's a full carbon interior, which was custom made for this project. The Sparco racing seats with 4-point harness belts and roll bar leave nothing to the imagination: this thing is purpose built.
This amazing Ferrari 575 GTC Stradale is now for sale at Classic Youngtimer Consultancy.
Hat tip to Noël van Bilsen for the photography.