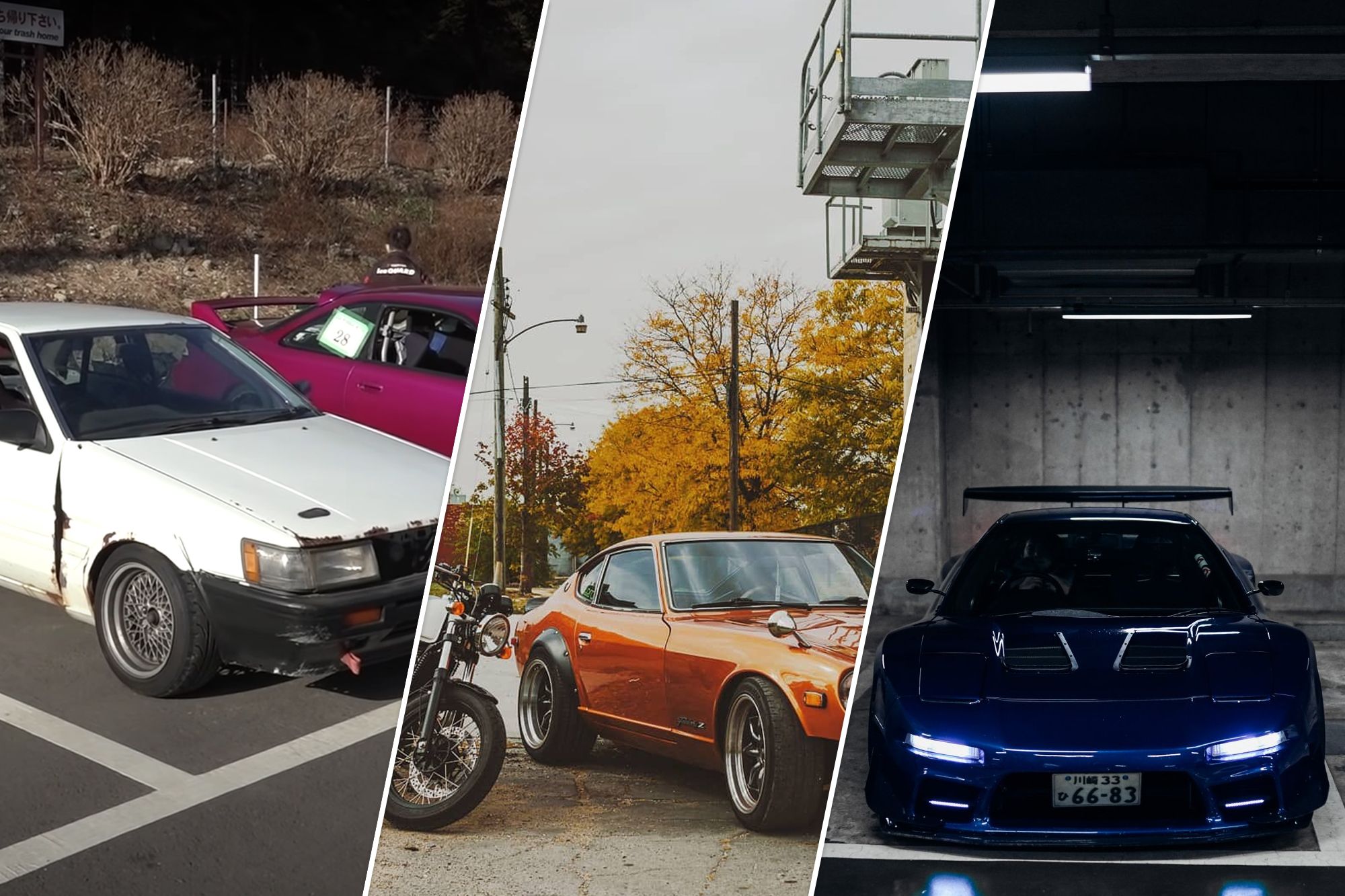 Here's a couple of YouTube channels focussing on the JDM (Japanese Domestic Market) side of things you should be aware of. Or actually, you should follow them.
We love us some JDM goodness here at DrivePact.com and we're going to bring you more of that in the near future. With that said, we're here sharing a few of our favorite JDM YouTube channels, so you can get in the mood.
There's a lot of tuning, a lot of drifting and a lot of street racing culture in the channels below and once you start watching it, it's hard to stop. Just to be clear about this: we warned you.
Noriyaro
The description says it is the YouTube channel for a website, but that website hasn't been active since 2016. The YouTube channel remained active though, with lots and lots of drift cars but there's also a crazy Toyota AE86 project to be followed, cool videos on car meetings and other interesting JDM stuff. Worth a follow, we like the laid back vlogging style of Alexi too. This is the crazy project we were talking about.
And this is the link to the full Noriyaro channel.
Hartnett Media
Ben Hartnett is a photographer and videographer from Melbourne, focussing on automotive. By far the most of his work is focussed on the JDM tuning scene though. We love his dark and gritty style, often shooting at night. He showcases the cars, their details but also the comradery between their owners. Some of his videos have been watched millions of times, and with good reason if you ask us. This is his most watched video.
And this is where you can find his channel.
CZeroMedia
This guy has an amazing car collection as well as some cool cafe racer bikes. He does a lot of building vlogs, modifying his cars. Or as he says himself: 'This is a channel dedicated to racing, breaking, and fixing cars, bikes, and anything else I find exciting in life.'
He currently owns quite some interesting cars, among which a 500whp Mitsubishi Evo8, an LS-powered FD Mazda RX7 and our favorite: a 1978 Datsun 280z. And that's just a few of them.
About Three To Follow
Each week we highlight three of our favorites on social media. Favorite what? It can be anything, as long as there's a social media account attached to it. It can be three artists, designers, photographers, journalists, brands, drivers, maybe after market companies or destinations: it really can be anything. We always select three accounts we like within a theme. Three accounts we think are worth a follow. Enjoy!