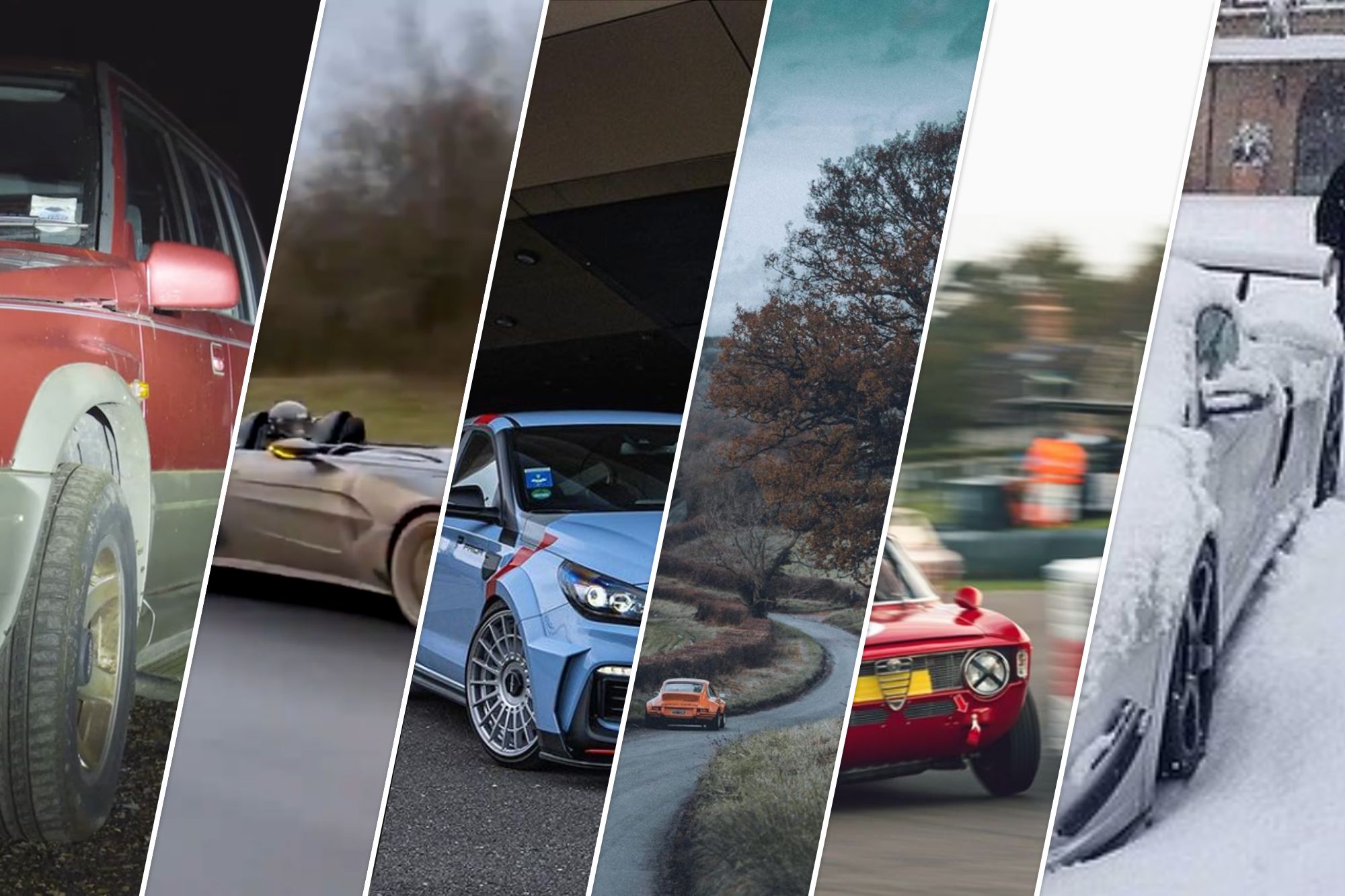 Another week of amazing social automotive content on your screen. You don't even have to look anywhere else for it, it's all here.
Muddy Aston Martin V12 Speedster
Mike Brewster spotted a Aston Martin V12 Speedster on a rainy M40 on monday morning. Covered in mud in very low temperatures, what a legend.
Not sure he's enjoying the $950,000 price tag here! I hope the heater works.. 🧊 💨 @astonmartin #cold pic.twitter.com/7Jqs2KQbdB

— Mike Brewer (@mikebrewer) January 11, 2021
Prior Design visualizes a WRC Hyundai i30 N
The Hyundai i30 N is without a doubt one of our favorite cars of the past decade. It's a hot hatch which manages to always make you smile. Great handling, a load of pops and bangs and angry looks. It doesn't need a wide body kit. But it sure as hell looks good in one.
The motion in the calm by Frank Cassidy
Frank Cassidy is a legend. He owns some of the most amazing wheels in existance. He drives them as well. This piece of aircooled goodness is all we needed to get through our monday. Lovely.
Alfa Romeo GTA lovin' at Goodwood
Pick your favorite color Alfa Romeo GTA. Or don't, so we can have more of that vintage Italian goodness.
Snow on a RUF CTR3 Clubsport
There's just something magical about a snow-covered car. Especially if it's a car as rare as a RUF CTR3 Clubsport.
Let your friends buy your next £1000 daily
This one is not about the quality of images, but the story is too cool not to share. Car Throttle's Ethan and Jack went shopping for a new daily for Alex. Check their video out now!
About the Monday Mashup
Every monday we will give you an overview of what you missed out on last week. We'll collect the best Instagram posts, YouTube video's and other content you might have overlooked. Maybe we'll even drop in a newly released car every now and then, but only when it's a really important one for driving enthusiasts. So grab another coffee, lean back and scroll through the web's best automotive content from the past week.