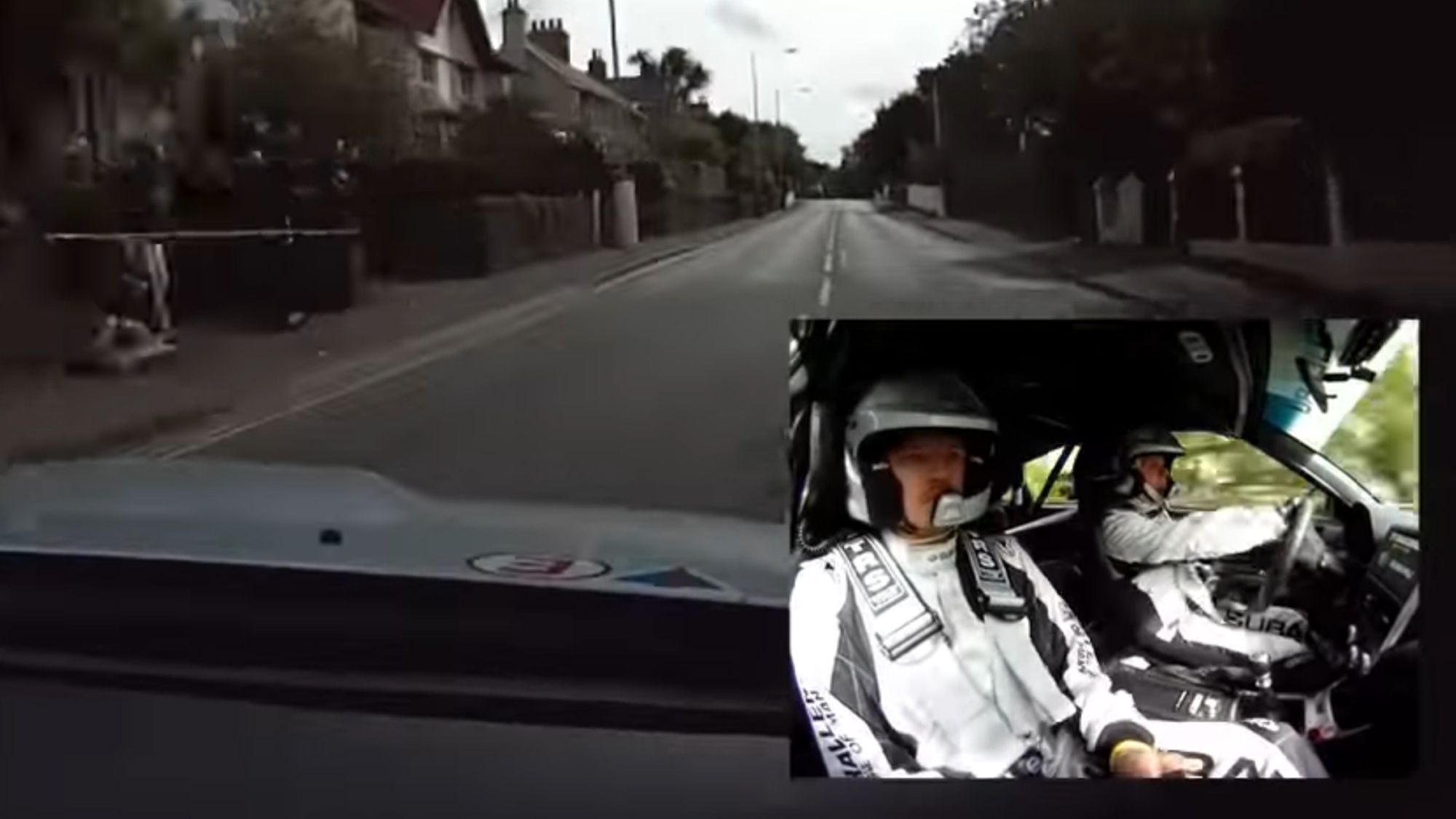 There's epic tracks, there's epic record attempts, there's epic near misses and there's epic situations in which all of the above come together.
Allow us to explain: in 2016 there was an epic effort to set a record time at the Isle of Man TT track with a Subaru TT Challenge Time Attack WRX STI. Not the first car you might think of when you'd have to try and set a record, but this 550 hp beast of a car is actually perfect for the job. The TT track is a street circuit, with some rough patches, some jumps and some amazing combinations of corners. And there's some proper high speed stretches as well, so you want a car that's fast, steady and which is able to suck up some challenging pieces of tarmac.
To demonstrate to some journalists how fast and crazy everything was, they were allowed to have a passenger drive with Mark Higgins, the driver who also did the record attempt. And it's during this drive that things almost go terribly wrong. Now, the video below of the record attempt itself is quite impressive. But it's the second one that we will never forget.
The almost-crash
Now, for the second video: you might think it's fake. You might think it's incredible that the co-driver (John Cantle) didn't even seem to blink while you might have thought your life was over if you were in his place. But believe us: this is real. Mark Higgins reflexes are what saved the day here.
Apparently Cantle said in a podcast that he did know what kind of danger he was in at the time. He just didn't want to be known as 'that screaming journalist' so he kept his cool. Bravo John! Bravo! Now go check out his brown trouser moment below.
About YouTube Gold
In this returning series we highlight a YouTube video we love. It can be recent, it can be older than the internet itself, but it's definitely worth the watch. It can be a documentary, a short clip, a feature of a car or an onboard around a track. It can be a very expensive production but also a very simple production. Sometimes a dashcam video leaves a bigger impression than a Hollywood production. Either way, what we post in this series is worth your attention in our mind. It's in our favorites and we think it might just make it to your favorites too.
To make it easy, we collect all our YouTube Gold featured videos in a public playlist on our channel. Go check it out, and while you're there: give our channel a follow and, if you please, set the alerts for new videos. We'll be posting stuff there you will not want to miss.