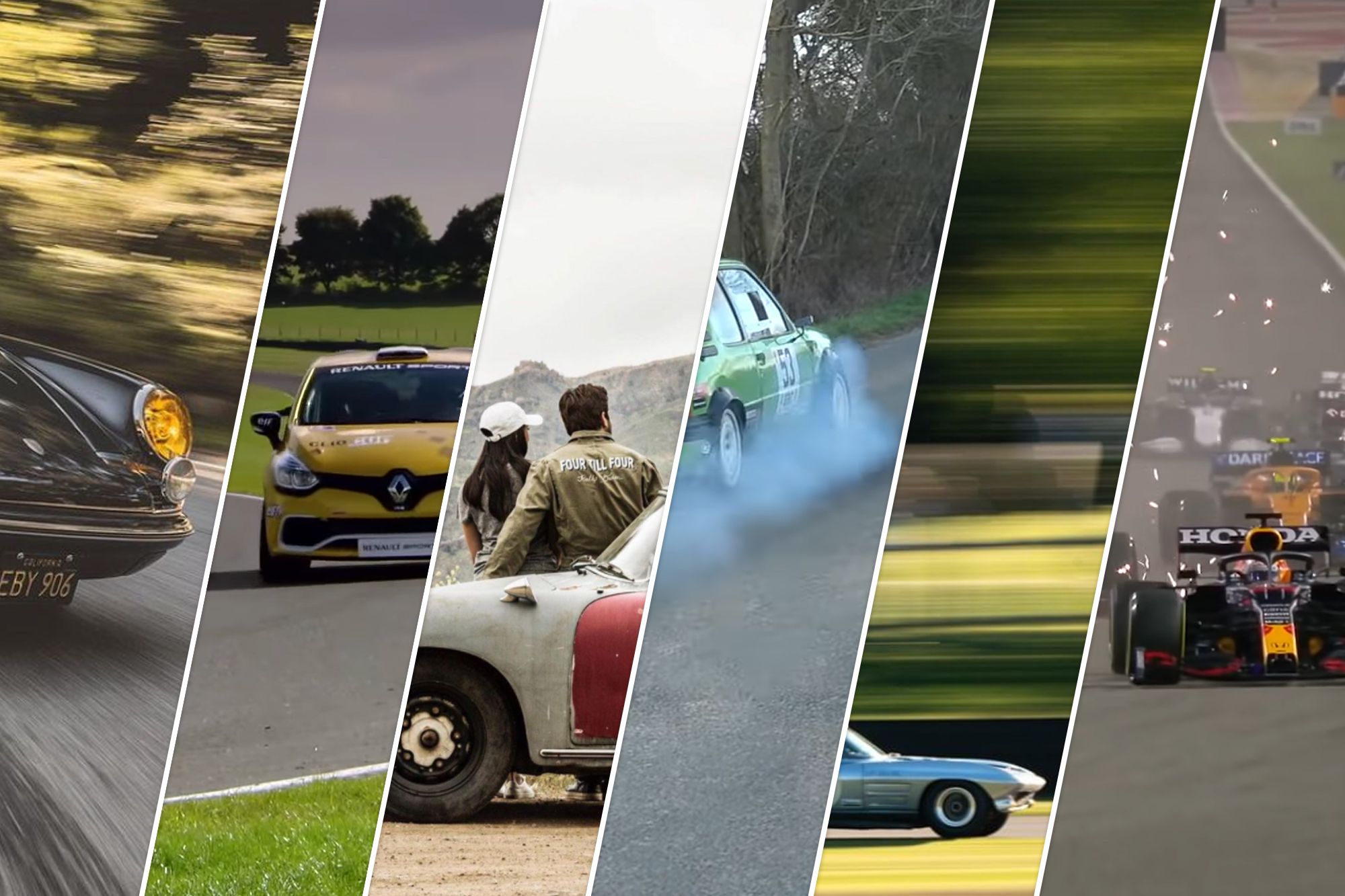 Grab a coffee, close your office door, pretend to be working and procrastinate by checking out all the automotive social content you missed out on last week. It's Monday, don't be so hard on yourself.
Renault Clio Cup Car vs. Renault Clio R.S. 200
We start off with an old clip released last week by Fifth Gear. They compared a Renault Clio Cup car to a street version of the Renault Clio R.S. 200.
A vintage 356 to take out your girl
You don't need a perfect car to be stylish, you need style to be stylish.
Goodwood makes us miss events
Thanks Goodwood. Right in the feels, this one.
Monky goes mental in Peugeot 205 GTi rally car
This is not a standard Peugeot 205 GTi. It's a properly built rally car and when Monky gets these kind of machines in his hands it's always a guarantee for some proper hooning.
First test for the Toyota GR Yaris AP4
The Toyota GR Yaris was not built purely for influencers. It's actually a homologation special. There's actually proper rally cars based on the Toyota Yaris, like this GR Yaris AP4, getting its shakedown.
Misha shows off his budget Ringtool
As with all project cars: you start off easy but then it escalates. Misha started with a Mk4 Golf TDI. It's now becoming a proper monster, with a completely rebuilt engine. Go check this build out, it's awesome!
An interesting view on a Toyota Supra
Jules Capdeville shared a nice shot of a Toyota Supra on his Instagram feed. We had to get used to the Supra, but we're liking it more and more.
Great shot of a 912
This shot just makes us want to go on a roadtrip.
F1 Bahrain race highlights
We will not be sharing every F1 highlights clip this season. Unless every race is as exciting and spectacular as yesterday's race! There was a lot of action, a lot of overtaking and two cars from different teams battling it out for the win in the last ten five laps, finishing within a second of each other. Great stuff!
About the Monday Mashup
Every monday we will give you an overview of what you missed out on last week. We'll collect the best Instagram posts, YouTube video's and other content you might have overlooked. Maybe we'll even drop in a newly released car every now and then, but only when it's a really important one for driving enthusiasts. So grab another coffee, lean back and scroll through the web's best automotive content from the past week.