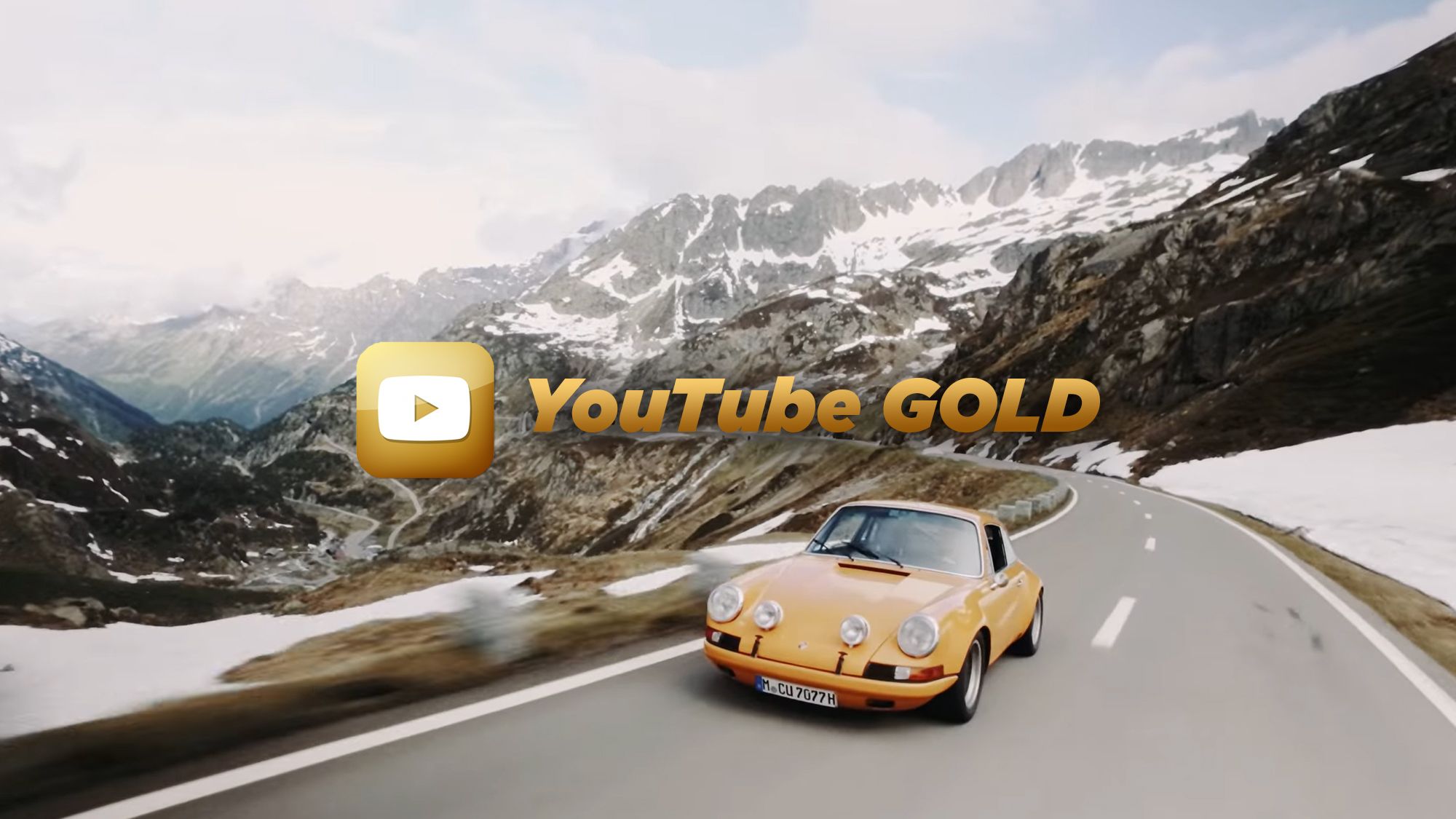 Here at DrivePact we love driving. We love road trips. We love driving with friends. We love sportscars. And yes, we love Porsches. We love them a lot, especially the older models, of which a few are featured in this video. It's hard to pick a favorite when watching this video but the one in the header image scored quite high. You can be damn sure we would like a bright colored, 'outlawed' vintage 911 like the one with mismatched wheels in this video.
We also love legendary mountain passes. Passes like the Timmelsjoch and the Sustenpass, which are both covered in this video, which we also love. Yes, we are very loving people here at DrivePact.
About YouTube Gold
In this returning series we highlight a YouTube video we love. It can be recent, it can be older than the internet itself, but it's definitely worth the watch. It can be a documentary, a short clip, a feature of a car or an onboard around a track. It can be a very expensive production but also a very simple production. Sometimes a dashcam video leaves a bigger impression than a Hollywood production. Either way, what we post in this series is worth your attention in our mind. It's in our favorites and we think it might just make it to your favorites too.
To make it easy, we collect all our YouTube Gold featured videos in a public playlist on our channel. Go check it out, and while you're there: give our channel a follow and, if you please, set the alerts for new videos. We'll be posting stuff there you will not want to miss.