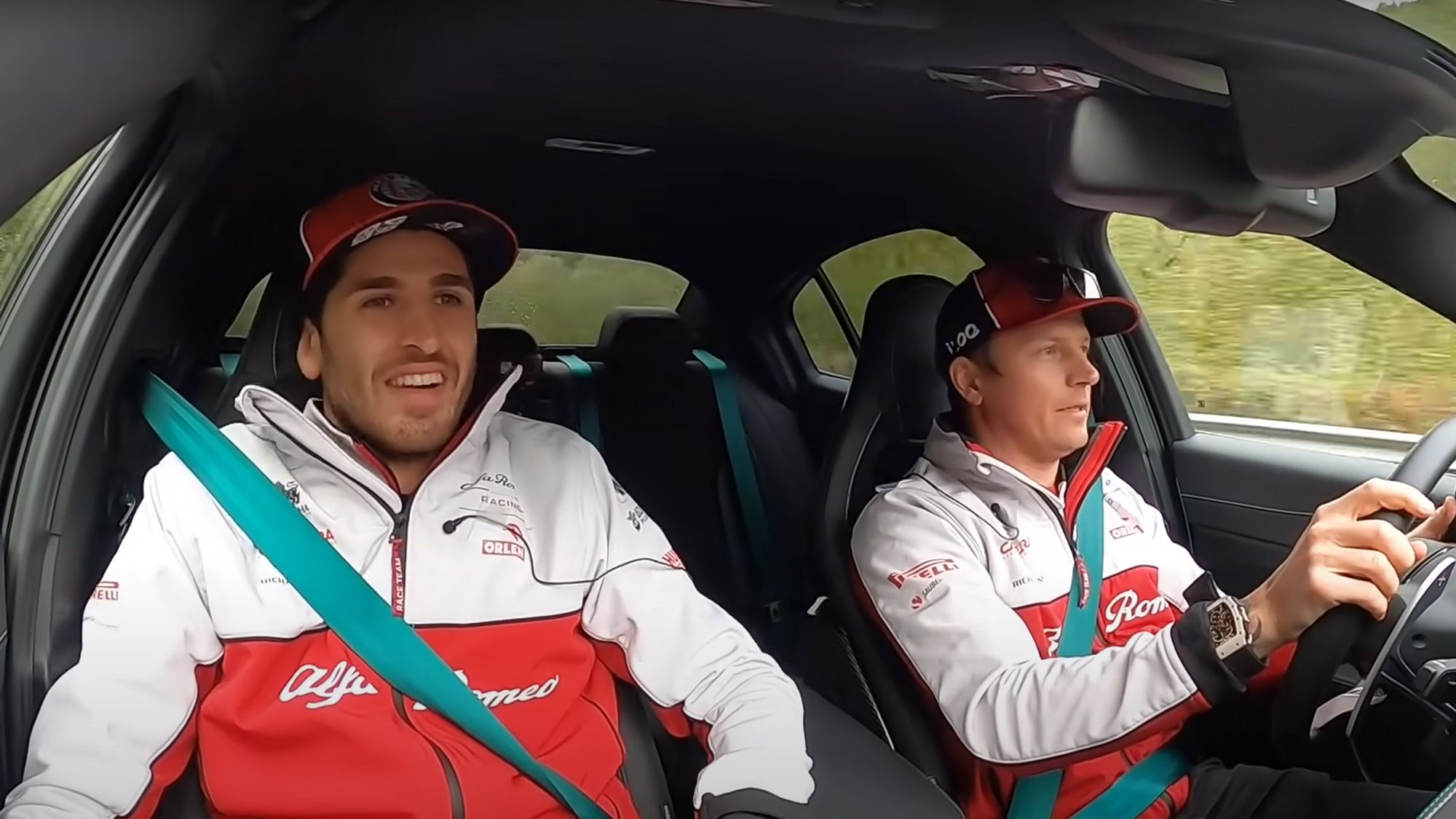 Seeing Antonio Giovanazzi at Code Brown on the Nürburgring is actually more entertaining than we thought in advance. And we already had quite high expectations.
Kimi Raikkonen is a real character and although he might seem like a really dull, boring, undercooled person at first, those who follow him a bit longer know that he can be quite a character.
For those who haven't read it yet, we can really recommend the biography Kimi Raikkonen published a few years ago. It gives some amazing insights in the person we all know from TV. The older readers might remember Kimi drinking a beer on a yacht after retiring from the Monaco F1 Grand Prix in his younger years. Others might remember the video of him falling of a yacht, supposedly drunk. But in the book you might read some even crazier stories.
If you've read these, you might understand a little better why Antonio Giovanazzi is properly scared in the video below.
About YouTube Gold
In this returning series we highlight a YouTube video we love. It can be recent, it can be older than the internet itself, but it's definitely worth the watch. It can be a documentary, a short clip, a feature of a car or an onboard around a track. It can be a very expensive production but also a very simple production. Sometimes a dashcam video leaves a bigger impression than a Hollywood production. Either way, what we post in this series is worth your attention in our mind. It's in our favorites and we think it might just make it to your favorites too.
To make it easy, we collect all our YouTube Gold featured videos in a public playlist on our channel. Go check it out, and while you're there: give our channel a follow and, if you please, set the alerts for new videos. We'll be posting stuff there you will not want to miss.