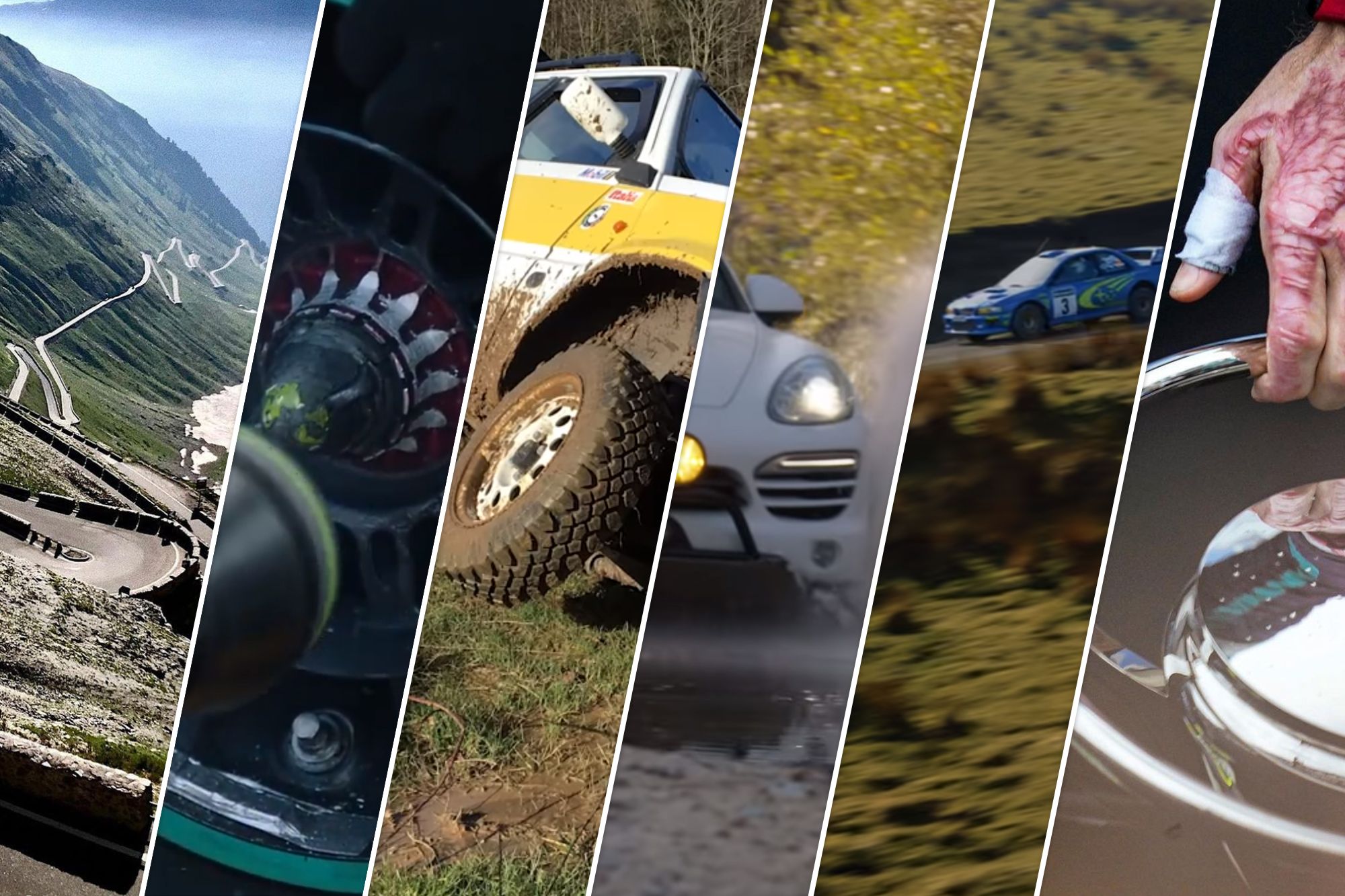 It's Monday Mashup number 20 of '21 with all the automotive social content you missed because you were busy. Doing things. And stuff.
Romain Grosjean is back
This one actually had us speachless for a while. It's an amazing shot of an amazing achievement. Romain Grosjean picks up a trophy, while there was a moment last year when he thought he'd never pick one up again. The hand with which he picked up the trophy being the reminder of just that moment, makes this image an incredible testament to the resiliance of Romain. Amazing capture by Grace Alivia Hollars.
The Ferrari F50 before the Ferrari F50 existed
There was a development car. It looked like a badly modified F40 actually. But it was the base on which an amazing car was built. Thanks to @prancingclassics for sharing this piece of history.
Chris Harris drives a car missing a mirror
The boys and girls of Collecting Cars are conquering the world with their auction platform and they are creating some amazing content along the way. Like this one where Chris Harris drives the 'most original WRC car in the World': an ex-Richard Burns and Robert Reid Subaru Impreza S6 WRC2000, which stormed to victory in the 2000 Rally of Great Britain. Cool stuff. You can bid on this Subaru Impreza too.
Cayenne Overland is the not so obvious choice
It might not be the first car you think of when you think of overland adventures, bit this one might be perfect.
A 1980's Fiat Panda 4x4
Jonny drives a Fiat Panda 4x4 and we love Fiat Panda 4x4's. So there you go: a video about a Fiat Panda 4x4.
This was F1's 'highlight'
As stated before: we will not be posting every race highlight from the Formula 1 races this season. This weekend's race for instance, is not worth sharing at all. Even though Lewis Hamilton didn't even end up on the podium, the race was boring from the first until the last lap. There was one visual highlight though: a Mercedes pit-crew member trashing the centerlock on Valtteri Bottas's car being sent to the afterlife. It's sad for Valtteri but look at the force of the wheelgun, skinning the wheelnut clean of its teeth. Mesmerizing.
The Stelvio Pass
Confession time: we never drove the Stelvio Pass. We hear it's actually quite boring, even when it's not crowded with cyclists and caravans. We still want to try it ourselves though. Open up those borders, please!
About the Monday Mashup
Every monday we will give you an overview of what you missed out on last week. We'll collect the best Instagram posts, YouTube video's and other content you might have overlooked. Maybe we'll even drop in a newly released car every now and then, but only when it's a really important one for driving enthusiasts. So grab another coffee, lean back and scroll through the web's best automotive content from the past week.