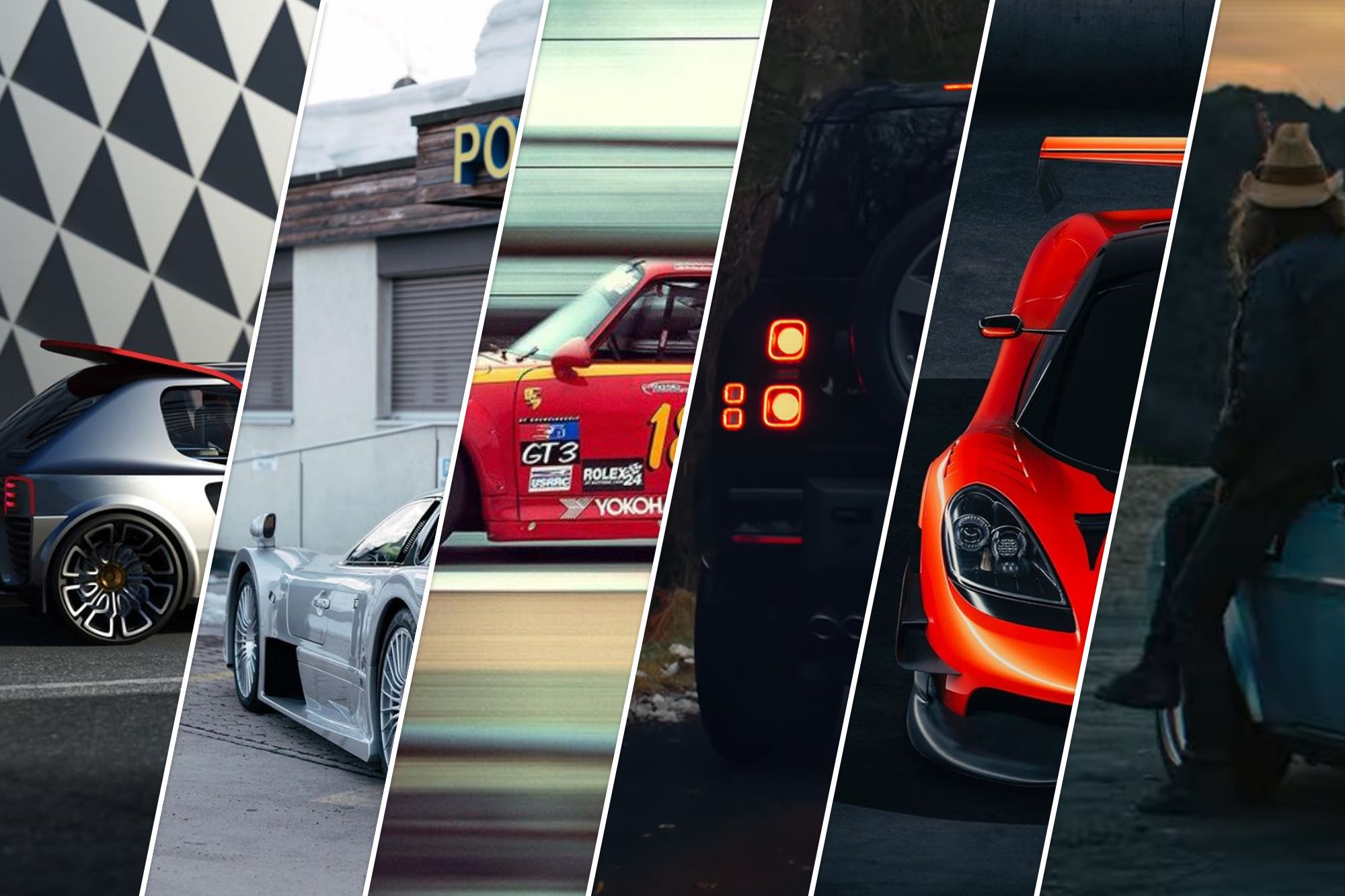 Sorry we've been away for a few days, let's get things going again with this Monday Mashup full of automotive social media goodness you missed last week.
Magnus Walker in an AMG
The bearded man is often spotted in Porsches, but has been taking on some other cars as well recently. This one is worth a watch.
What if - Peugeot 205 T16 edition
Anders Warming is a very talented designer who likes to explore different themes and brands. This one speaks to us, because we have a big love for the Peugeot 205 GTi. We'll introduce our own later this week. But we like this modern day interpretation of the ultimate 205, the T16.
Gordon Murray introduces the T.50 S Niki Lauda
We have covered the T.50 extensively on this platform. The reason is quite simple: Gordon Murray is the legend behind one of our all time favorite cars, the McLaren F1. The modern day F1 is better than anything that rolled out of the McLaren headquarters in the past years, in our humble opinion. This is Murray's hommage to the legend that is Niki Lauda.
The Land Rover Defender just got a V8
We've always liked the new Defender, but we might now have a reason to actually start loving it: the Defender is now available with a V8.
Mad project by The Late Brake Show
Austin Allegro. Supercharged V6. That's all.
Lost memorycard filled with goodness
Mister Andrew Ritter is quite a legend and inspiration to us. But even legends make mistakes, like losing memory cards of amazing events. Then again, when finding back said card, we get to enjoy nice photos. So we forgive him.
It's not a racecar officer, I promise
The Ice St. Moritz is uploading some amazing content the past few days. They're skylifting F1 cars into buildings, skiing with Lancia's, but we loved this one the most. It's not often that we see the Mercedes CLK GTR out and about.
About the Monday Mashup
Every monday we will give you an overview of what you missed out on last week. We'll collect the best Instagram posts, YouTube video's and other content you might have overlooked. Maybe we'll even drop in a newly released car every now and then, but only when it's a really important one for driving enthusiasts. So grab another coffee, lean back and scroll through the web's best automotive content from the past week.