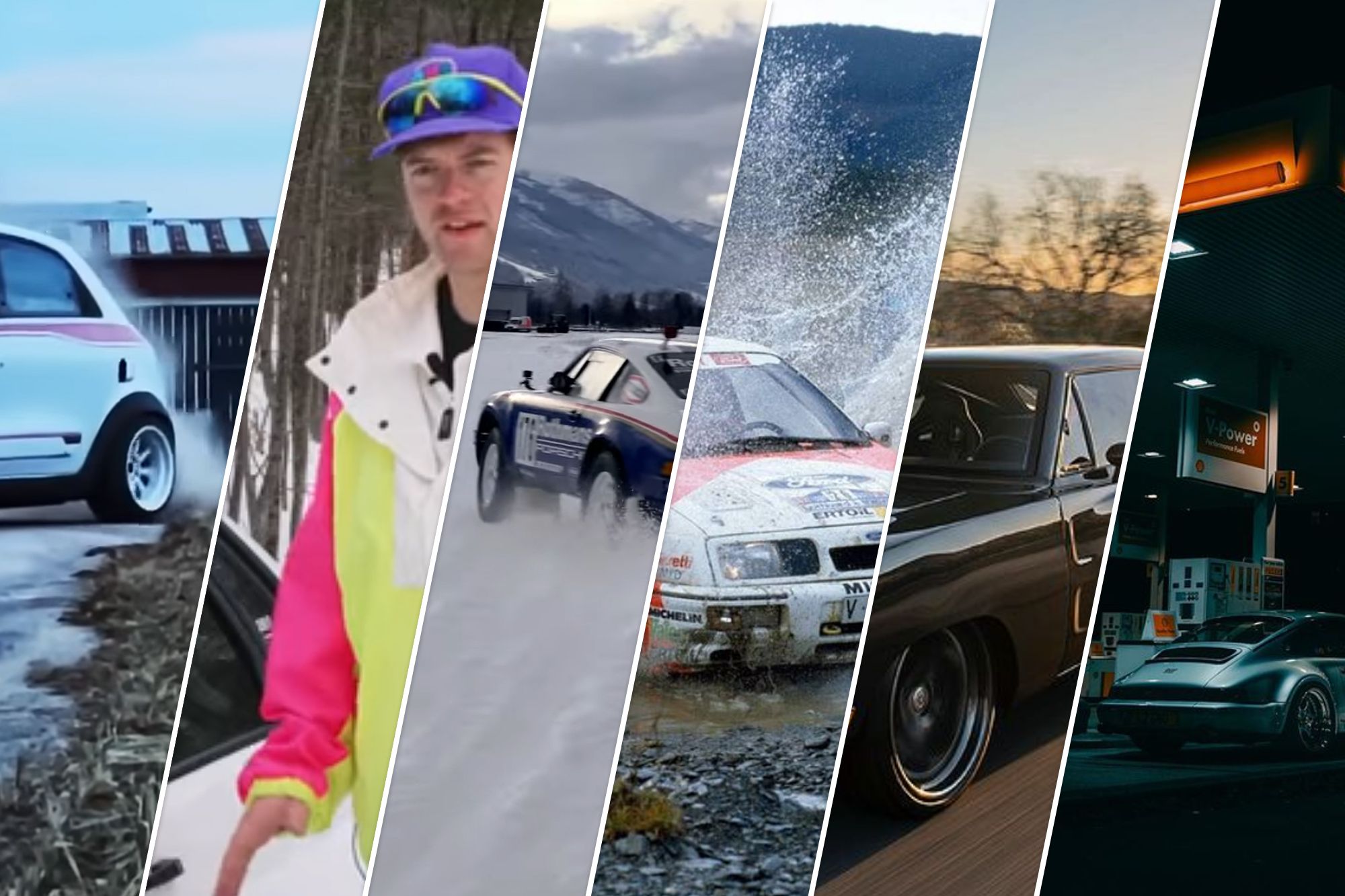 There's another week down the drain, but we've got the amazing automotive social content you haven't seen yet!
Polderlife shows us how fun is made
The boys at Polderlife have some fun together in a little drift session. The tandem work is most fun to watch.
Robert Mitchell shows us a Yaris GR engine
So those of you who follow the adventures of Misha Charoudin and Apex might have allready noticed that the Yaris GR went out of duty. An over-rev by Apex founder Robert Mitchell was the cause of that. In this video he explains it all. One for the wrenchmonkeys among us.
Muscle yourself through this monday
Ok, bad joke. Amazing shot by Drew Phillips though. "Hellraiser" is a 1970 Dodge Charger rocking a 1,000 horsepower Hellephant supercharged V8, plus an all carbon fiber body. Built for comedian Keving Hart, we're hoping this car will have a better and longer life than his Plymouth 'Cuda.
Vintage rally never gets old - Ford Sierra
We will never need much more than a vintage rally Ford Sierra RS Cosworth and some puddles. Life can be so simple at times.
Renault Twingo drifting
This one we're only sharing because we are still figuring out what the hell we just watched. A Renault Twingo, drifting? What the...
Porsche plays in the snow
The Porsche Museum's legendary 911 Carrera 3.2 4x4 Paris-Dakar car is taken to unknown territory: snow and ice. Rally legend Walter Röhrl gets the honors for driving the amazing car on the slippery stuff. Tough job that man has.
Audi Quattro eighties porn
This one is just here for his jacket. Oh, and for some amazing Audi's with Quattro drivetrains in ideal circumstances for their capabilities.
Motoring icons versus modern alternatives
Some more Quattro action, but joined by a Mk1 Volkswagen Golf GTI and a Mercedes E55 AMG. And their modern day interpretations. And Jason Plato, Tiff Needell and a a racetrack. Yeah, this one by Fifth Gear was proper fun.
Hello darkness my old friend
We couldn't really think of a better title. We tried, but Frank Cassidy simply nailed it. What an amazing atmosphere in this shot.
About the Monday Mashup
Every monday we will give you an overview of what you missed out on last week. We'll collect the best Instagram posts, YouTube video's and other content you might have overlooked. Maybe we'll even drop in a newly released car every now and then, but only when it's a really important one for driving enthusiasts. So grab another coffee, lean back and scroll through the web's best automotive content from the past week.