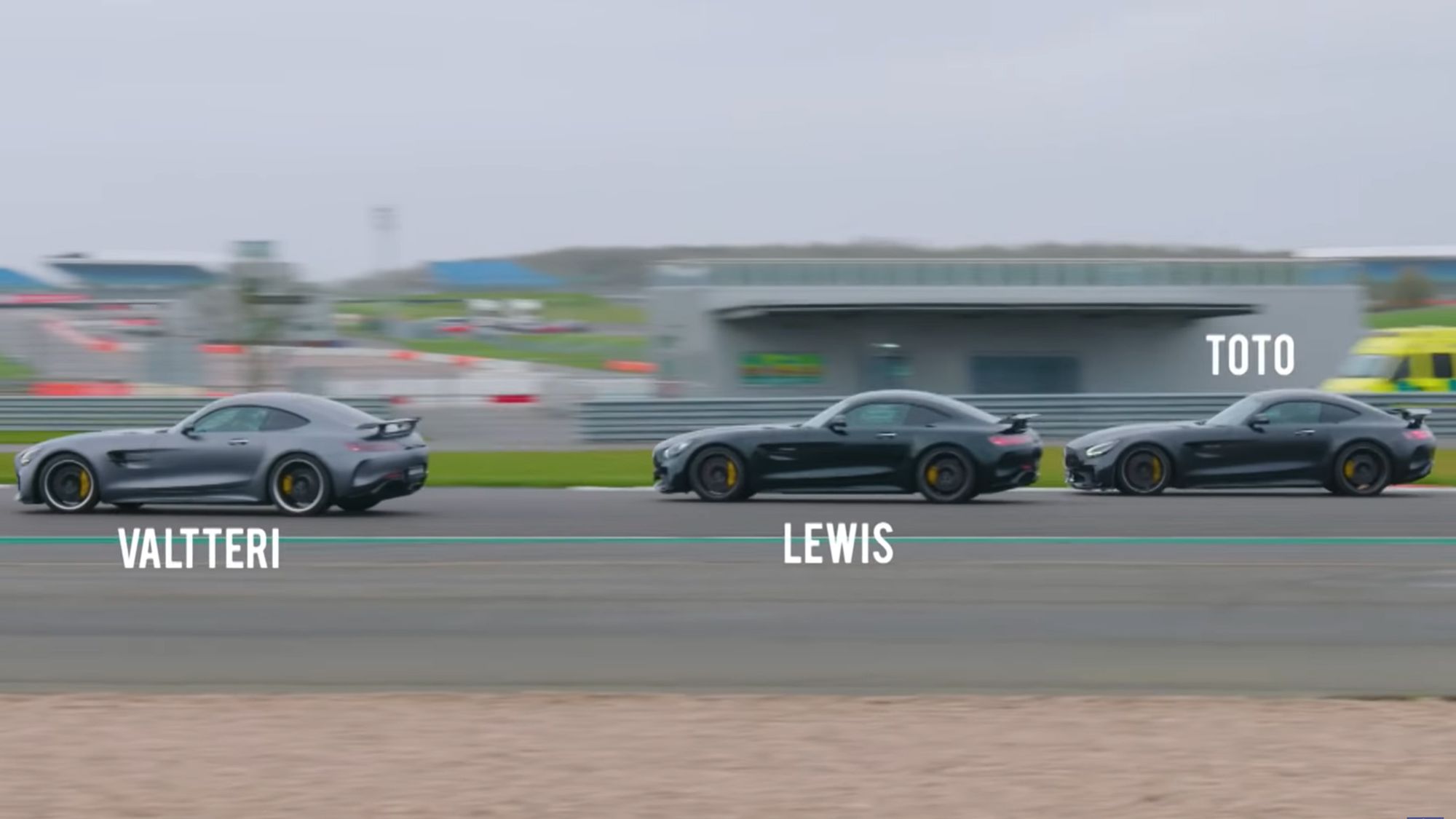 With the first weekend of Formula 1 coming up next weekend, we thought it would be nice to show you a race between three key players in the F1 field: Valtteri Bottas, Lewis Hamilton and their team boss Toto Wolff.
Now, before we render mister Toto Wolff completely chance-less in this competition with his two pupils: mister Wolff knows a thing or two about racing. He was actually quite successful in racing before turning to business and eventually running the Mercedes AMG Formula 1 team. He was quite a competitive driver in Formula Ford, he won his class in the 24 Hours of the Nürburgring in 1994 and he had some successes in NGT racing later on in life. He also took second place in the 2006 Austrian rally championship and won the 24 Hours of Dubai in the same year.
Needless to say, Valtteri and Lewis play with him as a young cat does with a mouse it just caught. But the fun these guys have is priceless and therefore this video definitely belongs in our YouTube Gold series.
About YouTube Gold
In this returning series we highlight a YouTube video we love. It can be recent, it can be older than the internet itself, but it's definitely worth the watch. It can be a documentary, a short clip, a feature of a car or an onboard around a track. It can be a very expensive production but also a very simple production. Sometimes a dashcam video leaves a bigger impression than a Hollywood production. Either way, what we post in this series is worth your attention in our mind. It's in our favorites and we think it might just make it to your favorites too.
To make it easy, we collect all our YouTube Gold featured videos in a public playlist on our channel. Go check it out, and while you're there: give our channel a follow and, if you please, set the alerts for new videos. We'll be posting stuff there you will not want to miss.