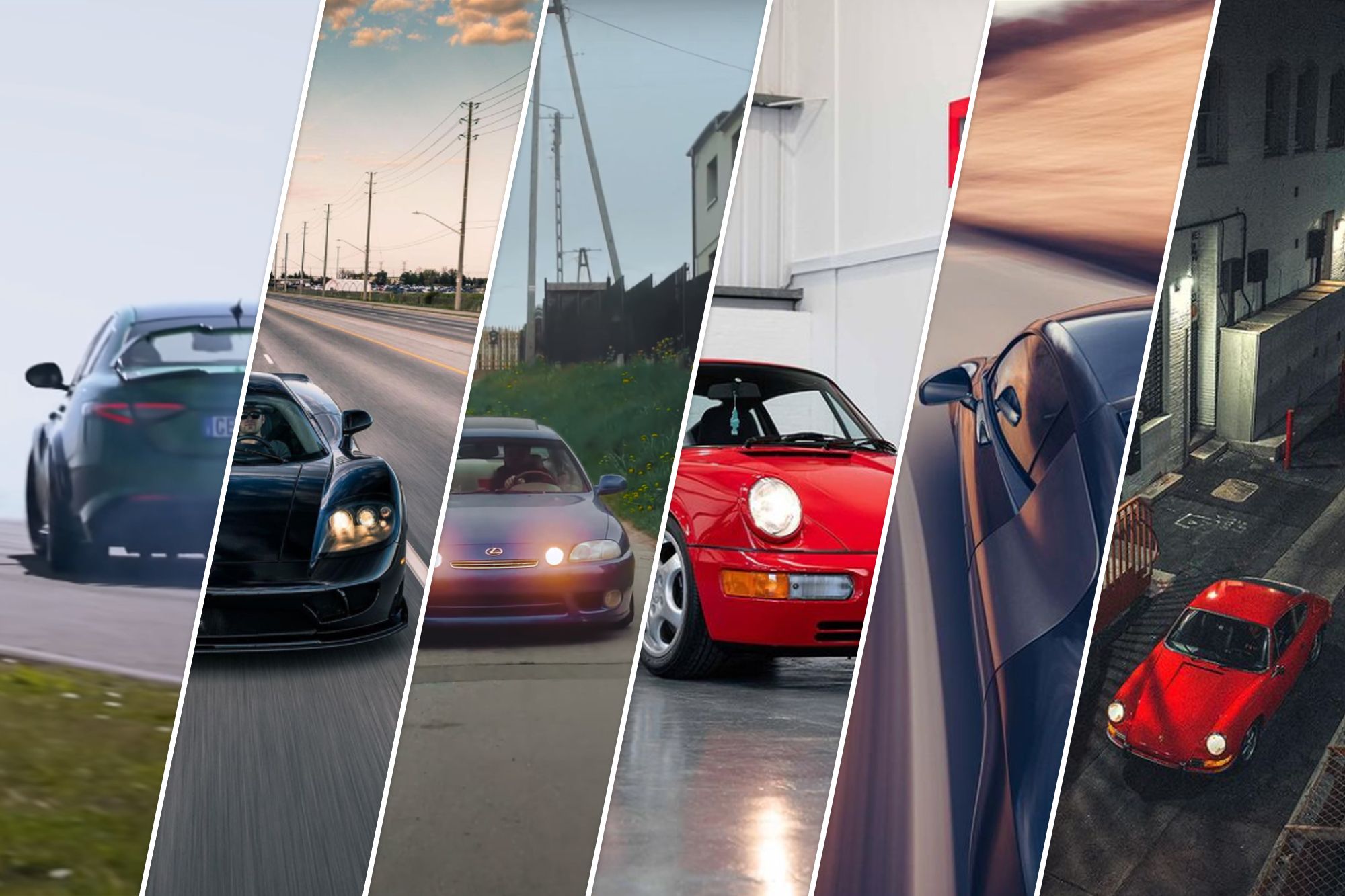 In this week's Monday Mashup we share the automotive social content you missed last week!
Monaco. Carrera GT. Madness.
Sweet baby Jesus this is crazy. Anyone who has ever driven a Porsche Carrera GT knows how incredibly tricky these cars are to launch from a standstill. Let alone to launch it into a tunnel like this. Great stuff by @gassion.
Goodwood: frozen in time
This is the story of how Goodwood was Frozen in Time for decades, before being brought to life for the first Revival.
1971 Porsche 911T
Drew always knows how to impress, like with this shot of a 1971 Porsche 911T. Who wouldn't want this on the wall?
EVO drives the Alfa Romeo Giulia GTAm
Is it a four-door 911 GT3? EVO takes the GTAm to the Anglesey Circuit to find out.
When did you last see a Saleen S7?
We know it's been a while for us, but we don't live in the US. Here in Europe we don't see Saleens at all. We're glad @zachbrehl shared this one on Instagram.
Caught by Rain
They are one of our favorite channels at the moment. They're called Nightride. Here's another one of their videos.
Audi R8 V8
The best R8, is a manual V8 R8. Period.
About the Monday Mashup
Every monday we will give you an overview of what you missed out on last week. We'll collect the best Instagram posts, YouTube video's and other content you might have overlooked. Maybe we'll even drop in a newly released car every now and then, but only when it's a really important one for driving enthusiasts. So grab another coffee, lean back and scroll through the web's best automotive content from the past week.