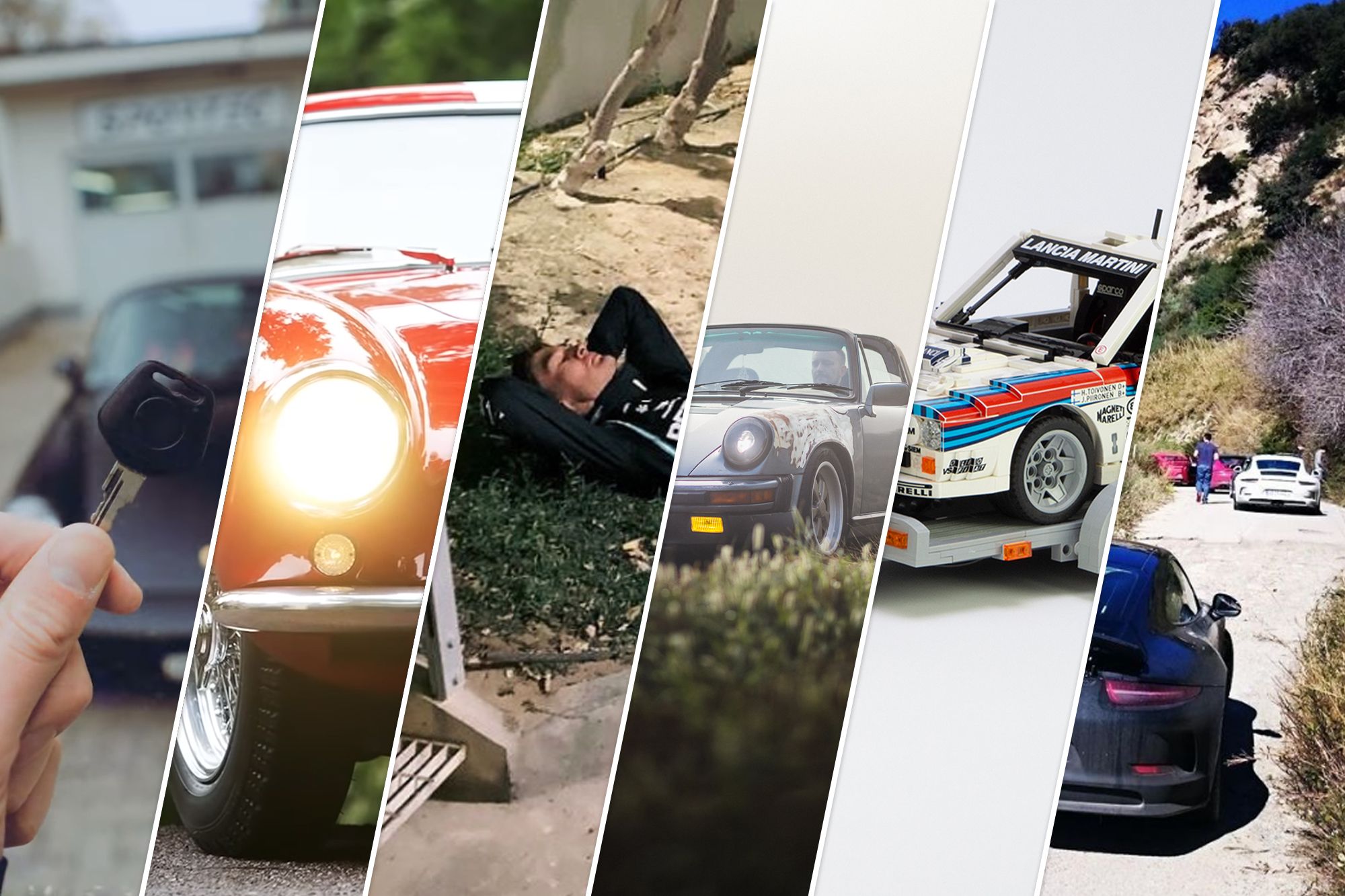 Goodwood explains the Legend of the Ferrari 250 series
For the lovers of classic cars: here's a properly interesting video about the Ferrari 250 series.
Tardza
We gave Tardza and Car Bone Liveries an article on it's own yesterday, but in case you missed it: Tardza is awesome.
Andreas Preuninger testing the 911 R
You might have seen Andreas Preuninger in the story about the new GT3 we shared last week. But the photos he took out of his 2016 archive may be even cooler: a flock of 911 R's being tested on some Italian 'donkey trails' is just the thing we like to see.
The best Lego Lancia MOC we've ever seen
Yesterday we came across an Instagram story by Jeroen (great guy, give him a follow!) who shared this amazing Lego Lancia by Dennis Glaasker. Here at DrivePact we love Lego and if you're looking for holiday presents to send us: we want this under the christmas tree!
George Russell gutted after disastrous F1 race for Mercedes
It wasn't his day. George Russell was promoted from his backfield Williams into Lewis Hamilton's championship winning Mercedes, after the world champion tested positive for COVID-19 last week. Russell had a great start, was keeping Bottas behind and was on a sure path to his first points in F1 being a race win. Then everything went wrong and this photo tells the whole story better than the F1 Sakhir Grand Prix highlights video, which is also worth a watch.
Luke drives the Porsche 964 RS N/GT press car
Never thought a video about a streetlegal racecar could be so relaxing to watch.
About the Monday Mashup
Every monday we will give you an overview of what you missed out on last week. We'll collect the best Instagram posts, YouTube video's and other content you might have overlooked. Maybe we'll even drop in a newly released car every now and then, but only when it's a really important one for driving enthusiasts. So grab another coffee, lean back and scroll through the web's best automotive content from the past week.
Oh, by the way, we're naming this the Monday Mashup for now. Not the most original of names, but it's monday and we can't come up with anything better. If you have a better suggestion, send us a message!