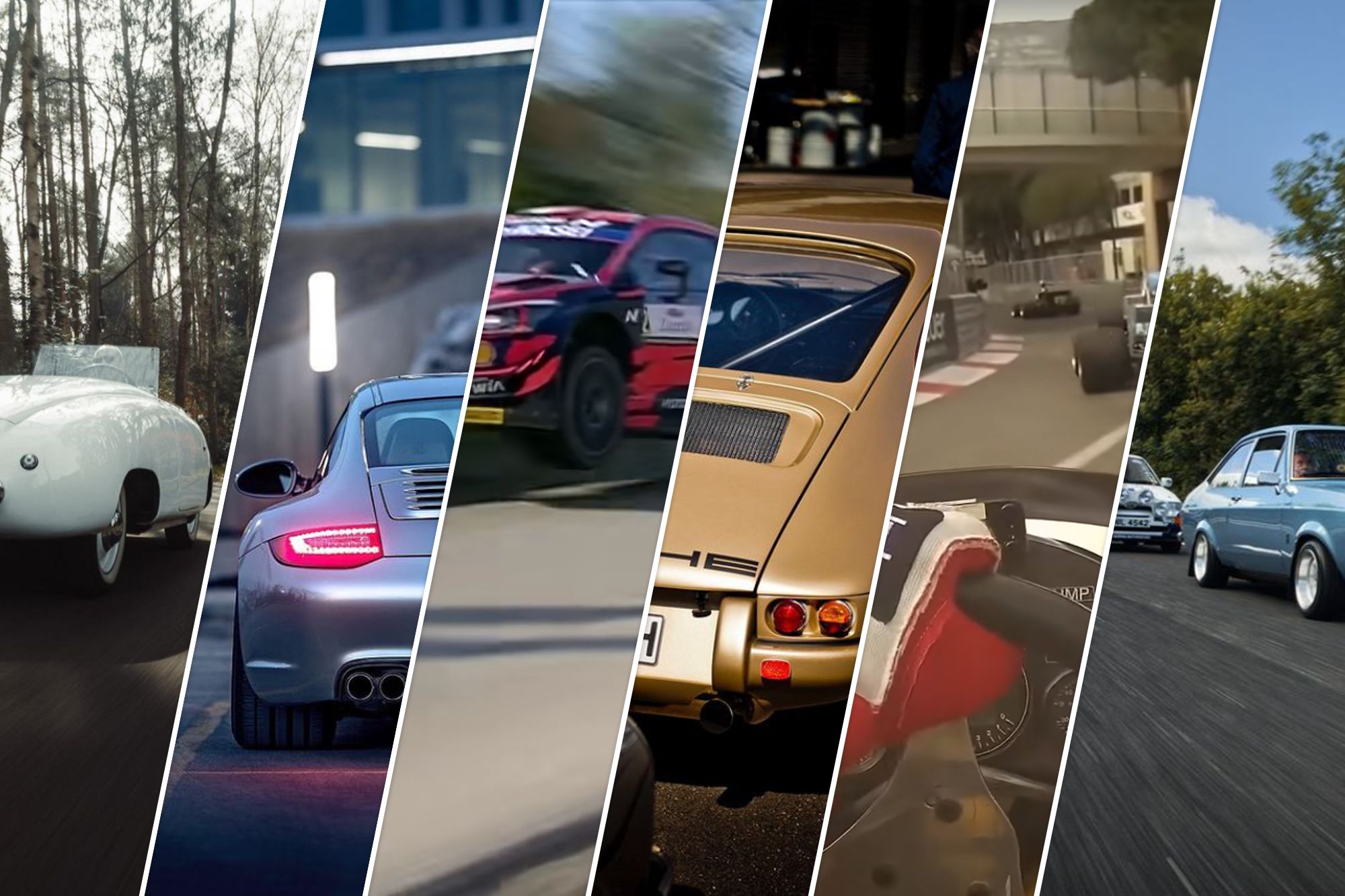 It's been a good week full of automotive social content. Loads of racing and rally action mainly, but there's more to enjoy. We selected the highlights in this week's Monday Mashup!
Best looking 997 on the planet
But feel free to try and change our minds.
F1 introduces and explains Sprint Qualifying
F1 will change things up a bit: in three different races they will have qualifying on Friday, for a 100 kilometre sprint race on Saturday. The result of the sprint race will be the starting grid for the sunday GP. More details? Check out the video below.
A convoy of rally porn
Fast Ford rally cars? Yes please!
POV Hesketh F1 James Hunt through Monaco
The historic Grand Prix footage was coming onto the web in big amounts last week. We especially loved this POV drive in a 1974 Hesketh F1 car formerly driven by James Hunt.
Golden 911
What do we think of this one?
Top 5 WRC Croatia
The first tarmac rally of the WRC 2021 championship was a spectacular one. Check out the highlights in the video below.
Porsche 944: is it fun to drive?
With 911's like the Porsche 996 in the DrivePact Pitbox becoming more and more expensive, there's more and more people looking into the more affordable Porsches like the 924 and 944. Last Rasp took out the latter, checking out just how much fun it is.
1949 Georges Irat Cabriolet Prototype
In the category of 'we didn't knew this existed' we've got @DennisNoten this week.
About the Monday Mashup
Every monday we will give you an overview of what you missed out on last week. We'll collect the best Instagram posts, YouTube video's and other content you might have overlooked. Maybe we'll even drop in a newly released car every now and then, but only when it's a really important one for driving enthusiasts. So grab another coffee, lean back and scroll through the web's best automotive content from the past week.