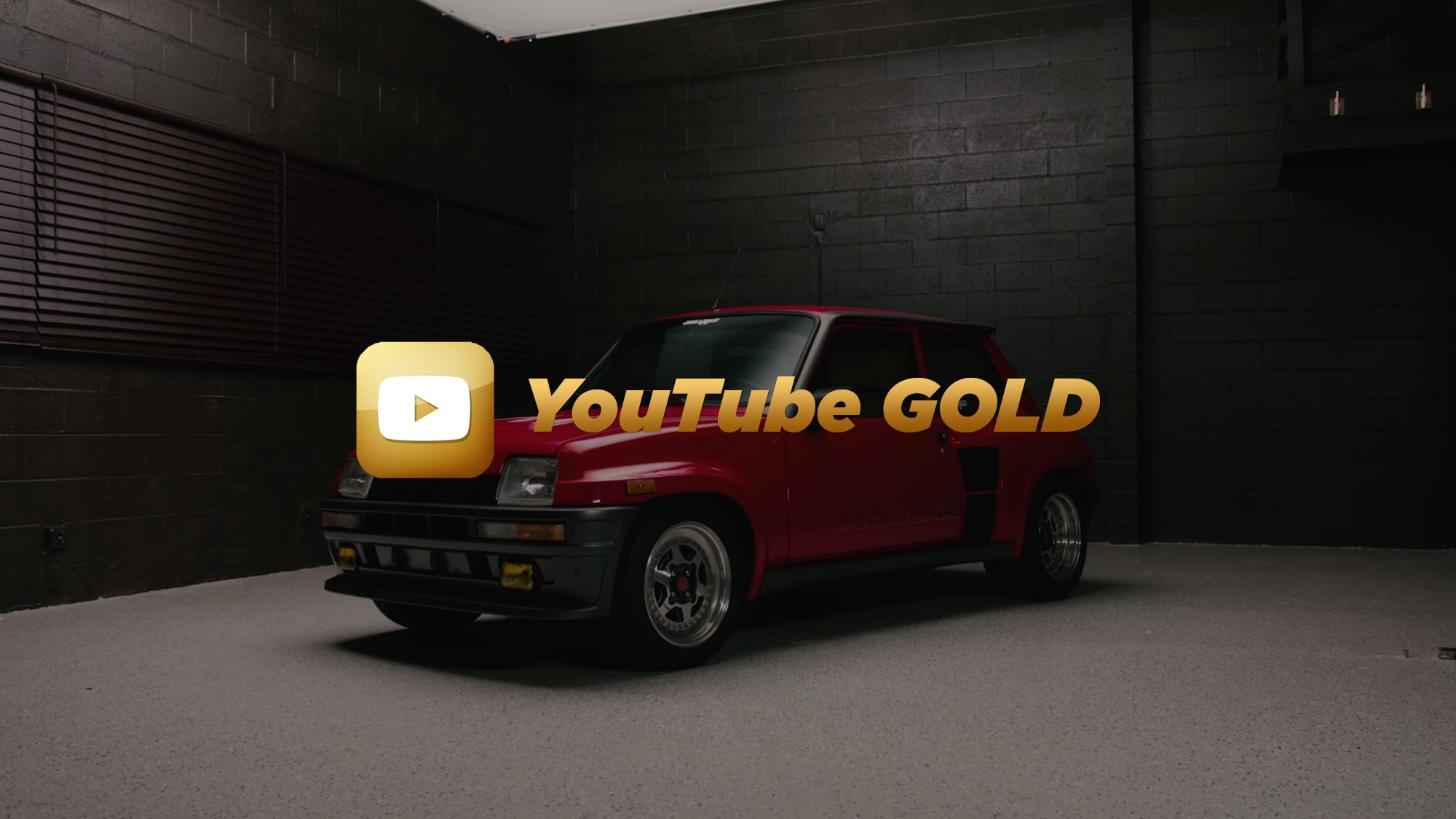 The Renault 5 Turbo is a legend by itself, but this video celebrates it in just the right way, if you ask us!
The video starts of comparing the Renault 5 Turbo to a Volkswagen Golf GTI. Yes, it's a bit far fetched, but being Americans, we can imagine they needed something to make their viewers understand. Just kidding Americans, we love you. Now put away those shotguns.
Anyway, the Renault 5 Turbo is being explained in a nice way. How it was built as a homologation special, how the concept is amazing and crazy at the same time. How it has an ancient engine relying on an insane amount of boost to give it sort of ok-ish horsepower figures.
But don't get me wrong: they are actually quite fond of the little Renault 5 Turbo, celebrating it's handling and quirkiness. They do some nice point of view driving in the video and there's also some amazing historic footage to dream away with. It's absolutely worth a watch, and for that reason we featured it in this YouTube Gold series. Enjoy!
About YouTube Gold
In this returning series we highlight a YouTube video we love. It can be recent, it can be older than the internet itself, but it's definitely worth the watch. It can be a documentary, a short clip, a feature of a car or an onboard around a track. It can be a very expensive production but also a very simple production. Sometimes a dashcam video leaves a bigger impression than a Hollywood production. Either way, what we post in this series is worth your attention in our mind. It's in our favorites and we think it might just make it to your favorites too.
To make it easy, we collect all our YouTube Gold featured videos in a public playlist on our channel. Go check it out, and while you're there: give our channel a follow and, if you please, set the alerts for new videos. We'll be posting stuff there you will not want to miss.