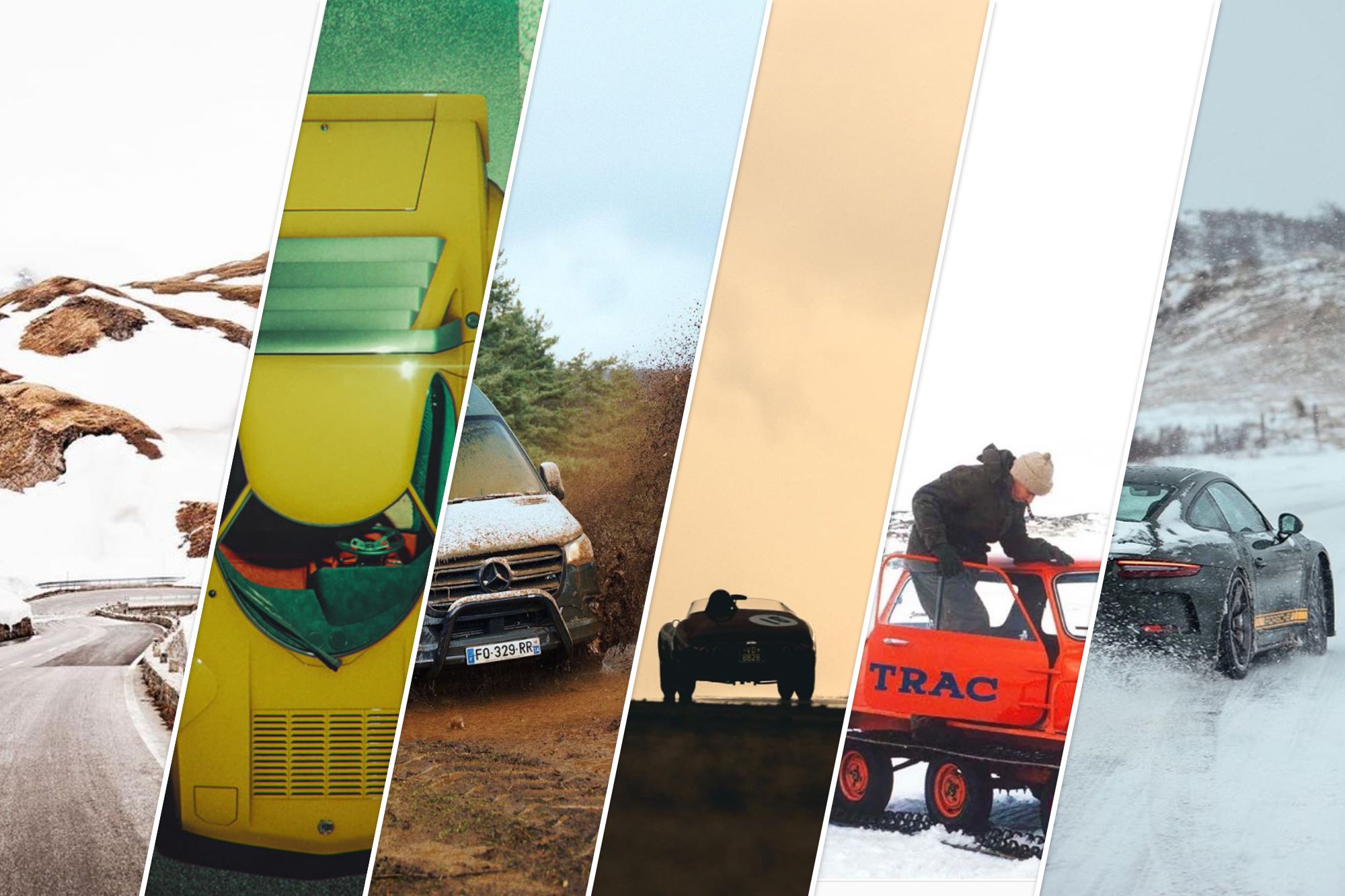 You know you missed some stuff online last week. You know it! Good thing we've got you covered: all the social automotive content you should have seen, in one weekly overview. You are very welcome, my friend. Enjoy!
From Photoshop to Need for Speed to real cars
This is a great interview by Carfection. They ask digital artist Khyzyl Saleem (a.k.a. @The_Kyza) all about his career and how he ended up designing cars for the Need for Speed games and actual cars like the Moby_X we featured recently.
Ferrari 250 Testarossa
We love this opening shot of the series. A Ferrari 250 Testarossa is a great car, driving it into the sunset on a racetrack is probably as close to heaven as you can get without actually dying. Great capture by Charlie B. Photography.
Visit a French vintage racing school
The folks of Petrolicious went to France to check out the amazing vintage single seater racing school called 'The Classic Racing School' at Circuit de Charade near Clermont-Ferrand.
BMW M6 versus Porsche 911
The folks at Fifth Gear regularly upload older segments of their show. We loved the Porsche 911 Carrera S comparison to the BMW M6 when it first aired, and we got to re-watch it last week.
Mini-Trac: pocket sized Snowpocalypse machine
We love how this thing looks. And the guys at Silodrome have a nice write-up of it on their website.
Curves shows us Großglockner in the snow
Asphalt Heritage offroads their hotelroom
Remember our friends of the Shitbox Run? Well, they did another run but with a little bit less of a shitbox. This time they took their hotelrooms. Nope, that's not a typo.
Porsche 911 GT3 Touring slip 'n slides
And how about slip 'n sliding a GT3 Touring in such conditions? Great capture by Niels Keekstra.
About the Monday Mashup
Every monday we will give you an overview of what you missed out on last week. We'll collect the best Instagram posts, YouTube video's and other content you might have overlooked. Maybe we'll even drop in a newly released car every now and then, but only when it's a really important one for driving enthusiasts. So grab another coffee, lean back and scroll through the web's best automotive content from the past week.