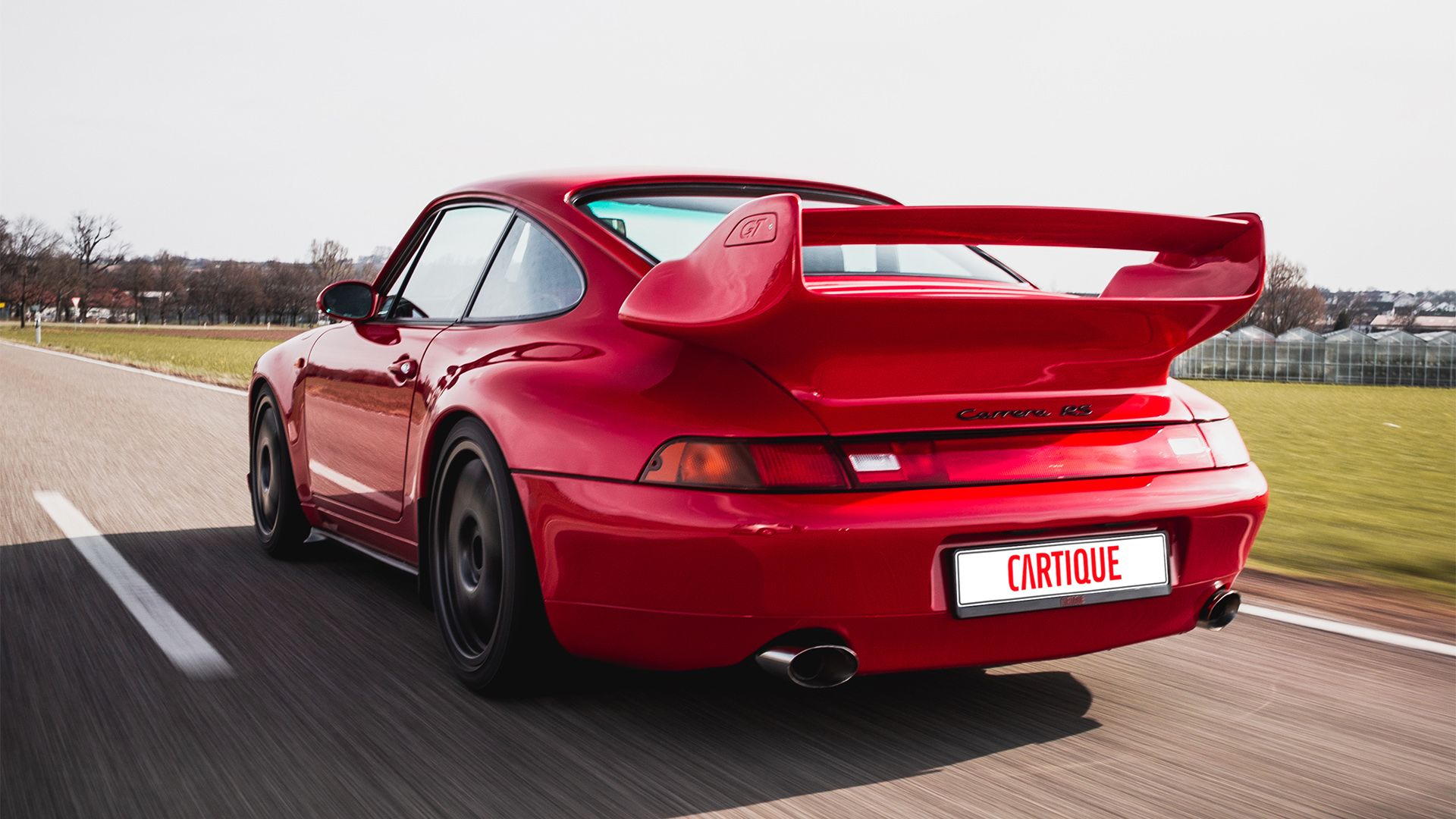 The amazing Porsche 993 Carrera RS RUF Turbo R might be more interesting than a standard Porsche 993 Carrera RS. Because RUF: if you know, you know!
Let's talk about the base car first: the Porsche 993 Carrera RS was delivered in 1995 to its first owner in stock form. This was an Italian Porsche collector who liked to use the car regularly for a few years.
The story with the GT wing is interesting to say the least. We normally don't see this wing on a Carrera RS, bit it houses some amazing technology. Late 1998 the owner decided to realize a unique project with RUF Automobile. He gets in touch with RUF to create a Turbo R, which sports a 993 Turbo engine optimized by RUF. The car also gets a reinforced six speed manual transmission and a RUF Performance chassis. To manage the added power, the brake system gets a refresh: the discs are replaced by RUF ceramics and the wheels were also replace by RUF, whch means it now rocks Speedline Corse's .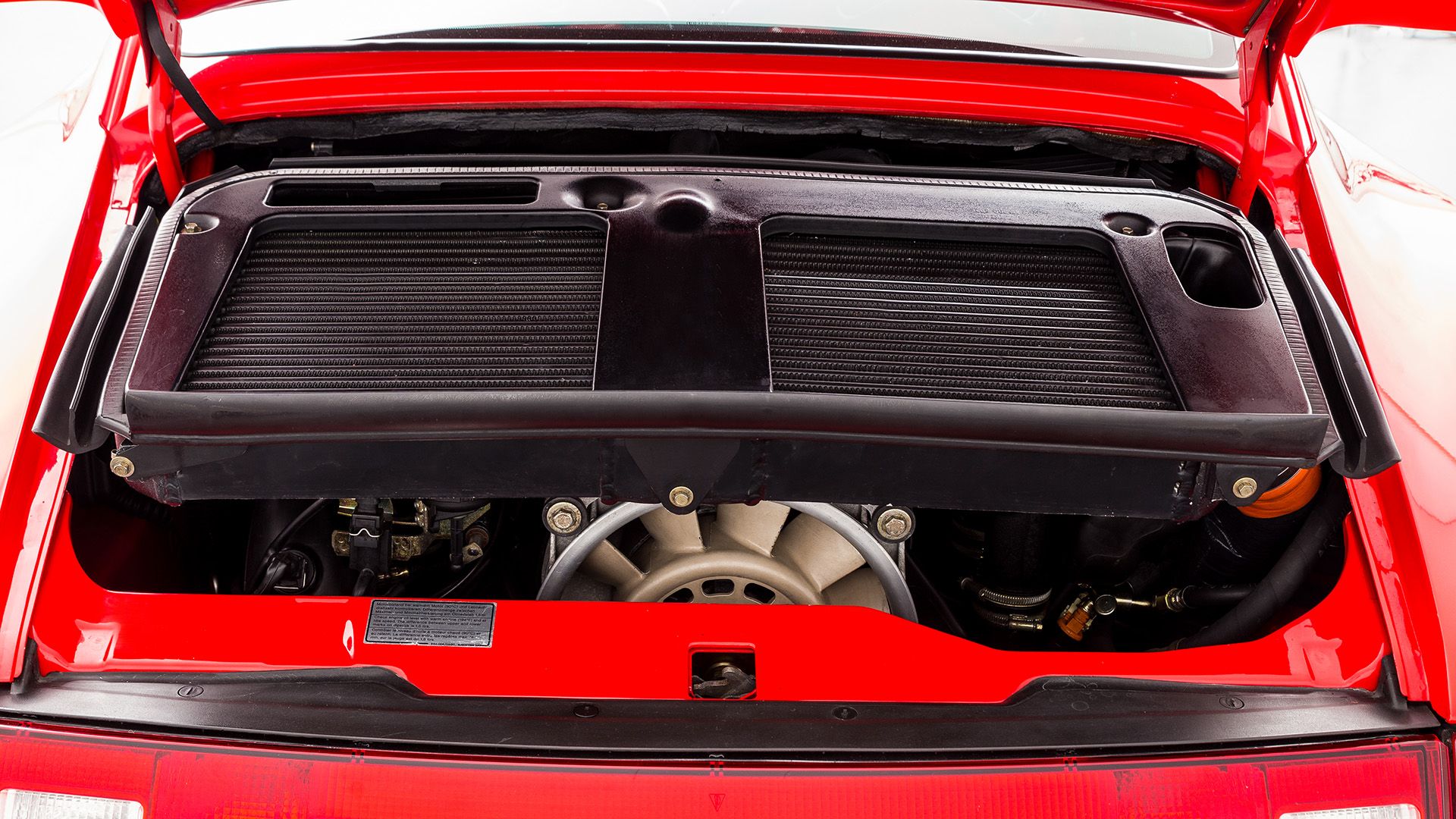 Now rocking a 3.8 litre flat six turbo engine with an output of 490 hp (a stock Carrera RS delivers 272 horsepower) the 993 Turbo R was released back on the streets. It was regularly driven in the years to follow, until it went off the streets in 2007. After that the car was exhibited in a large private Porsche collection and sadly didn't drive anymore. It was always kept ready to drive though, and finally sold to its current owner in Germany in the spring of 2014. This owner also kept the vehicle as part of a collection, which explains the odometer still being stuck at 64,000 kilometers until this day.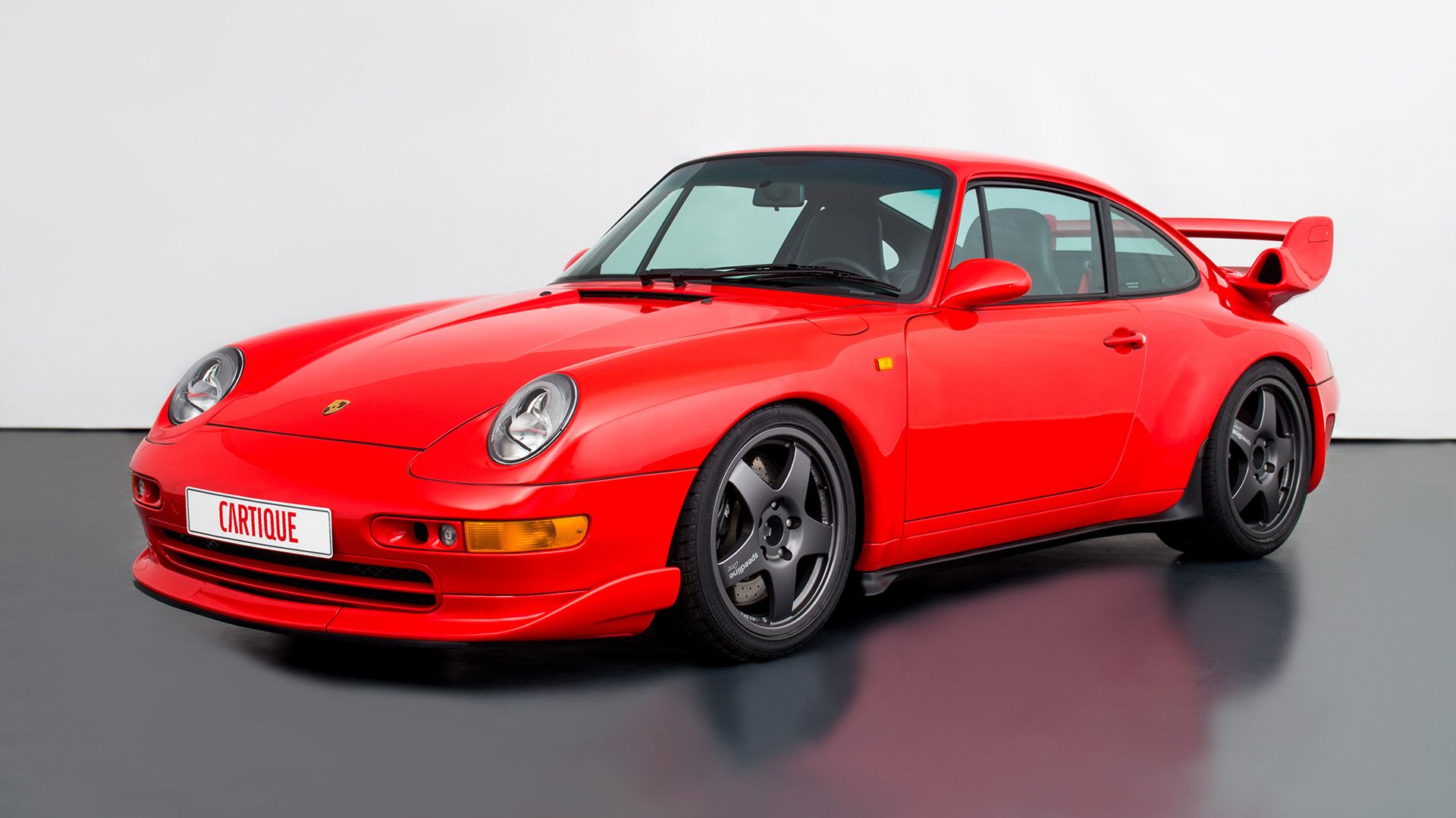 But now the car is for sale, which means there could be some wealthy person with the intention to actually drive this beautiful creation. Just look at those amazing bucket seats with color-matched backs. We would applaud that, because this is a truly unique masterpiece we'd love to see storming down the Autobahn or carving up a mountain pass.
The car is for sale at Mechatronik, a beautiful company that certainly appreciates high-end driver's cars. Please let there be a petrolhead out there that brings this car out on the road again!
Thanks to our friend Rikard for sending us piece of art.