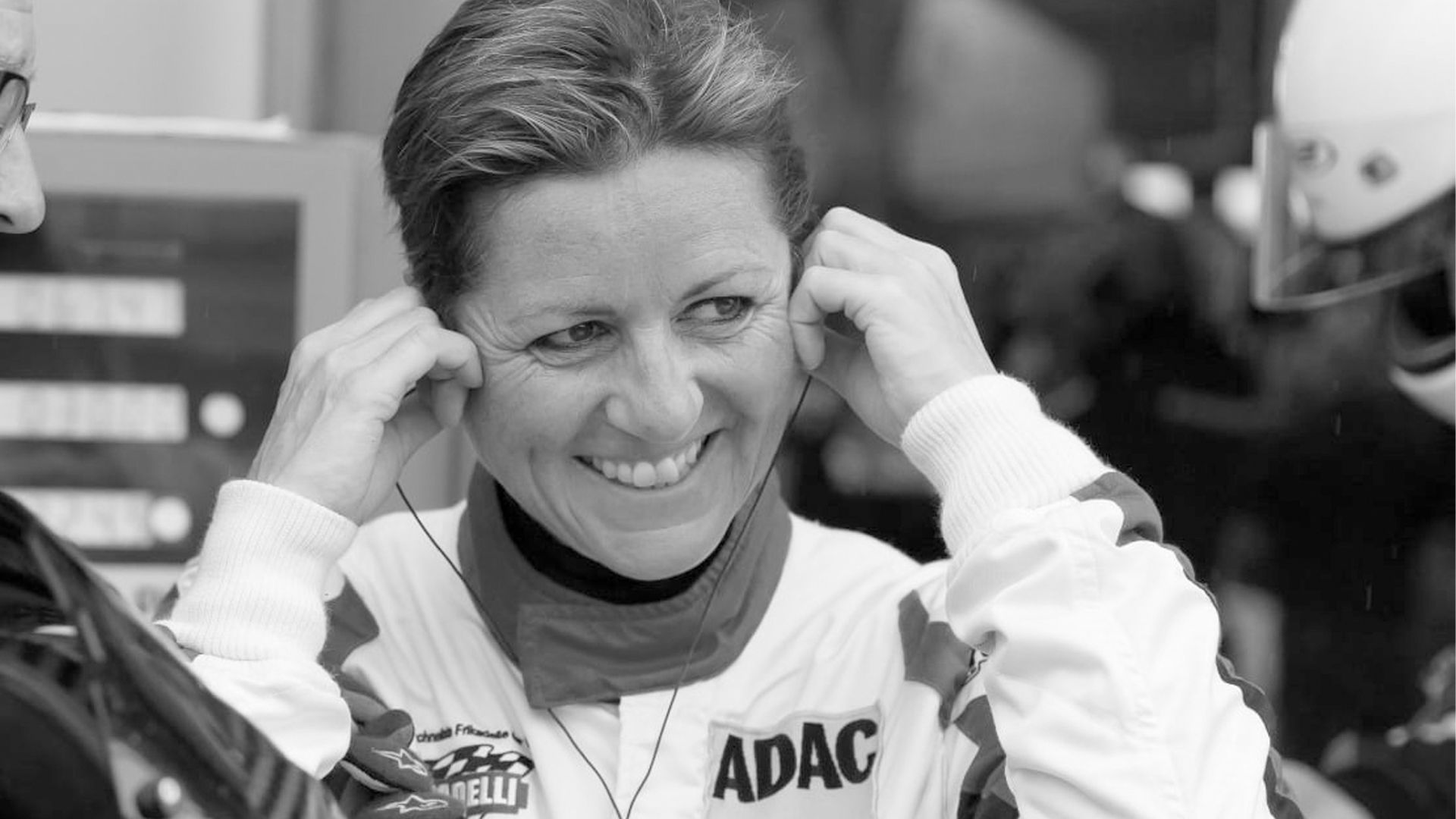 Today we regret to inform you of the passing of Sabine Schmitz. One of the fastest and nicest women on the planet has left us. In this special, extra edition of YouTube Gold we honor her. Rest in peace, Sabine.
Sabine had a nickname: Queen of the Nürburgring. She drove the legendary track since she was seventeen years old, and she left most people who challenged her behind. She drove thousands and thousands of laps. Some in her own time, some as a Taxi-driver, some as a professional driver and some as a guest and later presenter of Top Gear and other media outlets.
The Top Gear Van challenge
One video that will always stick with us is the video in which she sent a Ford Transit around the 'Ring faster than Jeremy Clarkson could lap a Jaguar S-Type. Top Gear posted it in two parts:
Sabine Schmitz annihilates all competition
In the first lap of the VLN05 race of 2014, Sabine has to start at the back of the field as a result of grid penalties her team got for speeding during practice. She gets up to 4th place in one lap of the Nordschleife and is first a round later. Overtaking 40 cars in two laps, to eventually win the race. That was Sabine Schmitz.
Great detail: despite the changing weather conditions, Sabine opted for slicks while a lot of competitors went out on intermediates. It gave her a slight advantage in some parts, but some disadvantages in other parts as well. It's an amazing sight and a great display of her skill and her knowledge of the track. She chooses lines nobody else would choose, brakes later than anyone else would brake, just check it out for yourselves:
She had bad days too
But don't judge too soon. If you look closely you'll see the car veering off, just before Sabine reacts and almost gets the car under control. It was just at too high a speed to be able to keep it in a straight line but she almost managed to do so. Nobody could have saved this, and it's a video we will always remember for her quick reactions.
Sabine and BMW
She did a lot of work for BMW, driving their Ring Taxi's and racing with them at the 'Ring, among other things. BMW made a cool portrait about Sabine a few years ago. She tells about her youth, doing her first lap at seventeen years old, and more.
Goodbye Sabine Schmitz
A great driver has left us today. She won so many battles on track, but lost a battle she couldn't win in the first place. She only became 51 years old. She shared the joy of driving like few others do, and we will miss her. Our thoughts go out to her friends and family.
About YouTube Gold
In this returning series we highlight YouTube videos we love. It can be recent, it can be older than the internet itself, but it's definitely worth the watch. It can be a documentary, a short clip, a feature of a car or an onboard around a track. It can be a very expensive production but also a very simple production. Sometimes a dashcam video leaves a bigger impression than a Hollywood production. Either way, what we post in this series is worth your attention in our mind. It's in our favorites and we think it might just make it to your favorites too.
To make it easy, we collect all our YouTube Gold featured videos in a public playlist on our channel. Go check it out, and while you're there: give our channel a follow and, if you please, set the alerts for new videos. We'll be posting stuff there you will not want to miss.